Bikini Bestie Steph Claire Smith's Beauty Routine
The Insta-famous Australian model and Bondi Sands tanning ambassador is all about healthy exposure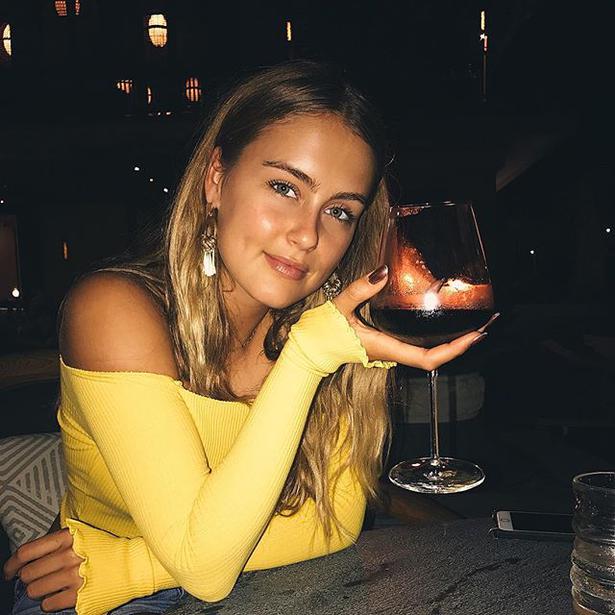 Tuesday Oct. 10, 2017
Ask Steph Claire Smith when she feels her best and she says: "When I have a tan, I've been training hard and eating well."
The Melbourne model -- with a million plus Instagram followers -- regularly shows off the results of her body work in toned bikini shots, but isn't that keen on being dubbed a beach babe.
"It's hard to call yourself a babe, but I suppose so. I'm definitely a proud Aussie who loves the sun, but funnily enough, I'm quite scared of the ocean!"
The 23-year-old is big on sun protection and was a natural fit for self-tanning company Bondi Sands to call in to launch its sunscreen range for summer.
She has also worked with Adidas and Clinique, and promotes her own fitness and lifestyle programme. She began modelling as a teenager and has spoken about the stresses of a stint in the
United States, where she was pressured to lose weight and battled binge eating. Now the fitness guru lives with her partner in her own townhouse, bought to be near family in the Melbourne's eastern suburbs where she grew up.
Steph says she wants her look to convey that "I'm laid back, but I look after myself."
Here's how she does it.

Beauty ethos
Less is more.
Active approach
I like to try and make sure I train with next to nothing on my face! Sometimes not even moisturiser. Day to day, I wear tinted moisturiser that has SPF protection, and on days where I'm in the sun a lot or at the beach, I add extra sunscreen on my face and body.

The fitness factor
I was always an active child, and always loved sport and PE in school. Healthy eating really only started when my metabolism slowed down at 18 and my second wave of puberty hit!
Bikini secrets
Firstly, a good tan! If it's pre-summer then I'll layer myself in Bondi Sands Dark Foam, it's my favourite. During summer I'll use Bondi Sands Coconut Beach Sunscreen Oil SPF15 for that gorgeous glow and moisturising sun protection.
READ: Tips for Topping Up Your Tan the Sun-Safe Way
Insta anxiety
It comes and goes. I used to worry that if people met or saw me in person that they'd think I looked or acted differently to what they expected. Now, I just try to come across as real as possible on my channels so that when they meet me, I am what they expect, me!

Daily beauty routine
Morning, I splash my face with water, go to training, come back and shower, and then apply a tinted moisturiser, brush up my eyebrows and chuck on some mascara. If I'm heading out at night I'll add bronzer and eyeshadow. Then, when I get home I'll wash my face with water first, then makeup remover and then water again, and then apply Clinique Moisture Surge Moisturiser on my face or a pure rose oil.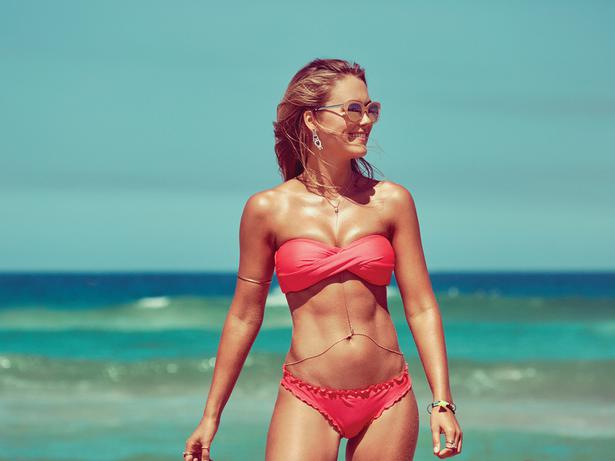 Top five products
1. Bondi Sands Dark Foam: It's the best colour match for my skin.
2. Anastasia Beverly Hills Clear Eyebrow Gel: My eyebrows go crazy otherwise.
3. Bondi Sands SPF 15 Sunscreen Oil: Keeps my skin moisturised and protected from the sun.
4. Clinique Moisture Surge Moisturizer: It's my absolute favourite moisturiser. Feels amazing on the skin and is super moisturising.
5. Pure coconut oil: For full body moisturising, makeup removal and hair treatment!
Help and DIY
I regularly get a DermaSweep from Liberty Belle Skin Centre in Toorak, Melbourne, it's such a nice facial and really cleanses my skin and my pores like nothing else! I also love going on long morning walks in summer, and hiding away in an infrared sauna in winter.
Hair and its care
Dark blonde, dead straight and natural. I stopped dying my hair a year ago and ever since it has grown longer and stronger and I'm loving my natural colour. I do treat it once or twice a week, I rarely use a hairdryer as I prefer to let it dry naturally. I use Fudge Violet Shampoo and Conditioner when I want that creamier blonde.
READ: Body Care Products You'll Love for Summer
Day to night
Pick a feature like your lips or eyes and add some colour.
Beauty inspiration
I get inspiration from many people, but I hope my skin looks as good as my mum's when I'm her age.
Top tip
Drinking lots of water is probably my biggest tip for beautiful skin.
Five-year plan
I would love to continue expanding Keep It Cleaner, my business I run with Laura Henshaw. We have a lot of goals and ideas, so it's an exciting time. I'd also love to work on TV, because I think it would be fun and challenging, and I'd love to grow more as a person and as a personality.
Share this:
More Beauty & Wellbeing / Features & Profiles