Strobing: What You Need to Glow
Three artists who worked the international shows for winter 2016 tell us how to out-strobe Kim Kardashian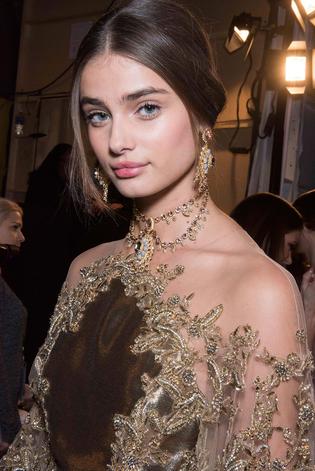 For the ultimate celeb-style selfie, you want strobed skin so you're good to glow from all angles. To pick up a few tricks of the trade, we talk to three makeup artists who worked the northern hemisphere runways this last winter show season.
Bobbi Brown's Pro Artist for the United Kingdom and Ireland, Amy Conway, defines strobing as highlighting, but with more of a "wet" look than obvious shiny bits. "It's getting the skin to glow, but without a lot of shimmer." Kim Kardashian gets carried away with the glitter, she says whereas the bright and warm approach of Beyonce and the subtle sheen adopted by Blake Lively mean they deserve the title of strobing superstars.
Whether you are after super-highlighted skin or a more matte, but not flat, finish, Conway, who works backstage at London and New York, says it all starts with skincare to optimise the look of healthy skin. "You need the glow underneath," she told Viva during a recent Auckland stop over.
Then to strobe successfully, accentuate the positive rather than taking the more negative approach of contouring to correct your face shape. The way to go is to apply a play of light where the sun does shine. Focus on brushing your cheek bone, your brow bone (to give the impression of a lifted eye), the outer corner of your eye, down the nose, and a touch to the cupid's bow and chin.
Conway rates the skincare-based approach to strobing of using the likes of Bobbi Brown's Illuminating Balm underneath, before concealing skin as needed, then using highlighters. Minimal use of foundation was a recurring theme of the shows this season, she said. A few drops of face oil either mixed initially into moisturiser or pressed into skin as a finishing touch is an easily adopted artistry trick.
Mecca Cosmetica's head of artistry, Tony Baumann, says strobing is contouring without the dark bits. The secret is to find the perfect product texture for your skin type. The Melbourne-based expert recommends those with normal to oily skin look for a powder. For normal to dry skin a cream and on very dry skin a balm. Baumann says it is a myth that older women should shy away from highlighting, because when it is subtly done it can impart a flattering youthful glow. This is best achieved by layering skincare products to increase luminosity. "What I love about the creams and the balms is that you can use them on older skis."
He rates RMS balm, developed by makeup artist Rosemary Swift, whose cult range is used by models Giselle Bundchen and Miranda Kerr. He Hourglass strobe powders and tints are also favourites in his armoury.
Colour correcting is the next big makeup-as-skincare trend to swot up on, says Baumann, with this able to be used in conjunction with highlighting. Having worked on the Nars team at New York Fashion Week, where makeup was either minimal or applied with a graphic flourish, he recommends stowing the bronzer for winter, or just using it subtly, relying more on highlighting, brow definition and punchy use of lip colour for an impactful beauty look.
Kiekie Stanners, M.A.C.'s senior artist for New Zealand, a regular traveller north to work the international show season, recommends an extra step to finesse your strobing technique. Make like a professional, by strobing specific areas with a fine brush after your initial buffing of the face.
"This gives a more realistic look than just heavily applied on cheeks," says Stanners.
Begin by prepping and correcting skin, then sweep on a light golden bronzer for a sun-kissed effect and to bring shape and definition to the face. Apply over the cheeks and the temples and over the arch of the brow. Add a tiny wash of warming colour on the bridge of the nose.
Then switch to a smaller soft brush to allow for more precise application of extra highlighting. Add illumination high on the top of cheekbones, to the inner-eye, and a touch on the bridge and tip of the nose.
Stanners loves the warming effect of M.A.C.'s new Vibe Tribe collection of colours, including Bronzing Powder in Refined Golden, a shade with soft pearlised pigments. Other ways to get your glow on successfully are over trusty skin staples such as Strobe cream and correcting CC creams, followed by the targeted use of cream colour bases.
Now you're ready to shine in the spotlight, with all your best features highlighted.
Share this: