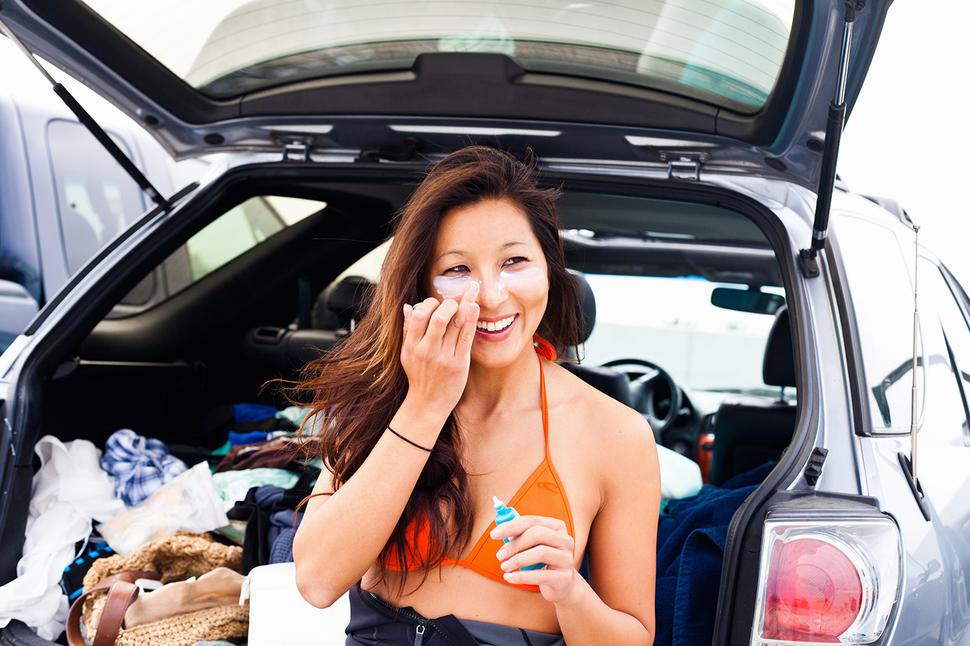 Get Sun Savvy & Stay Safe This Summer
Timely tips for beating the burning summer rays
Wednesday Dec. 13, 2017
Slip, slap, slop... you've heard it a million times, but like zoning out during a flight safety message it's easy to ignore.
The upshot could be just as deadly.
Melanoma, most often resulting from extended unprotected exposure to UV rays, now officially occurs more here than in any other country, including Australia.
If health scare tactics don't get your attention, then consider the cosmetic effects. You'll look older faster, wrinkle more and have more hyper pigmentation if you don't take care to avoid the sun's full burning blast of UVB. Extended time out and incidental exposure through glass are dangerous too, with the cumulative effect of ageing UVA rays particularly pernicious.
Skin appearance links back to its health too, with surface damage a sign of cell damage beneath. That's a potential trigger for other cancers as well.
READ: How to Get (and Keep) Healthy Skin
Wearing sunscreen daily is your single best safety measure, but before we get into that consider these other ways to make this the summer to play safe.
WAYS TO STAY SAFE IN THE SUN
• Download the uv2Day app so you can plan ahead with forecasts throughout the day based on Niwa weather data. This works across New Zealand, Australia and the Pacific at your nearest location or other selectable spots.
• Shelter stylishly from the sun, in sunglasses and a wide-brimmed hat that covers your face, neck and shoulders. In windy conditions, a bucket hat is better than nothing, so say ears to that.
• Choose densely woven, but light feeling cover-up clothing outdoors. Check if light shows through the fabric when you hold it to the sun, the more it does, the less protection it will provide.
• For extended swim sessions or snorkelling, wear a rash top, especially one made from special UPF (ultraviolet protection factor) fabric. The best of this high-tech fabric is engineered to provide air flow, similar to the way athletic wear works.
• UPF fabric isn't just for swimwear, it is becoming more common for every day and not just for children's clothes. International chains like Japan's Uniqlo make many adult items in it, including cardigans that look like cotton.
• Seek shade as often as possible between 10am and 2pm or later, because that sun is hot and taking timeouts, along with other precautions, will help spell your skin. it's also a good chance for a nice cool drink and we all know hydration is another health and beauty tip.  
SUNSCREEN TIPS
It's easy to get confused by arguments over what type of sunscreen to use, but advice by health authorities on how to use whatever you choose is consistent.
Use plenty, apply thoroughly and reapply regularly is the gist of it. To elaborate, we've drawn on recommendations from Melanoma NZ and the Cancer Society, whose websites offer extra information:
• A teaspoon a limb is the amount to apply (easier to follow than subdividing the golf-ball-sized amount once recommended). That's seven teaspoons per application (for full-body exposure), also counting one for your face and one each on your front and back. At 35ml a time, you'll use up a 200ml bottle of sunscreen quick smart.
• Don't rely on your makeup as your sunscreen. Even if it carries a good SPF (sun protection factor), it won't give you the degree of coverage of a purpose-designed and thoroughly applied product. Use an SPF30 or above sunscreen for high protection.   
• Before heading out, give your sunscreen time to absorb, typically 15 minutes. Remember the neck, ears, feet, hands and scalp, as these bits often get forgotten.  
READ: Body Care Products You'll Love For Summer
• Sunscreen should be reapplied every two hours after direct sun contact. This best maintains protection levels (whatever the SPF), particularly after sweating, swimming and towelling off, all of which can partially remove the sunscreen film.
• Sunscreens degrade over time and in heat, so store carefully and check expiry dates. Viva suggests putting sunscreen in the chilly bin, not the glove box and you'll be in for a cool treat on reapplication.
• Look for sunscreen that complies with the Aust/NZ standard and that is broad spectrum (meaning it protects against UVA rays as well as UVB).
• Viva recommends experimenting with different formulas to find the type you like the feel of best. Oils and gels are growing in number and lotions and creams are becoming more fluid over time. 
READ: The VIva Team Share Thier Favourite Sunscreens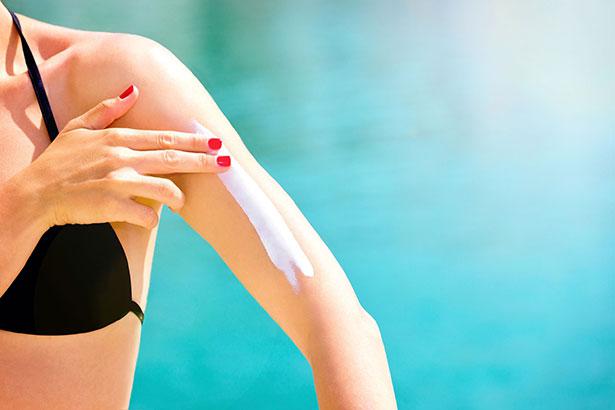 EXTRA INSIGHTS FROM THE EXPERTS
Skin scientist Ken Lee is immersed in how people use sunscreens. He works for Nivea, one of the biggest sunscreen makers internationally, and is based in Sydney, so is familiar with the demands active lifestyles place on sunscreen use. He regularly fields consumer and media queries, so we sounded him out.
Are there any sun messages people need reminding of, or may not know about?
Sunscreen reapplication times are dictated by the SPF (sun protection factor), and are not affected by things such as the water resistance levels of the sunscreen. Water resistance relates only to the effectiveness of the sunscreen to keep protecting you in the water. It does not lengthen the time between reapplications.
The SPF of your sunscreen indicates the length of time that your skin is protected from sunburn, depending on your skin type. For example, if you were to start getting sunburned after three minutes in the sun without any sunscreen on, applying a sunscreen with a sun protection factor of 30 would protect you for three minutes x 30 (or 90 minutes) before you begin to burn.
READ: Cheat the Sun with These Fake Tanning Tips
Why choose an SPF50 over an SPF15 or SPF30. Does it make much difference?
It absolutely makes a difference. SPF is a measure of the amount of time a sunscreen will protect you from UV, so the SPF product you require may vary depending on your planned activities, as well as the amount of time you'll be exposed to UV.
Simply put, the higher SPF, the longer you are protected from the sun. Given the extremes of UV, we always recommend using a minimum of SPF30 when you are out and about. If you are likely to be out in the sun for long periods, then use the highest SPF50+ protection.
To ensure thorough protection, we also generally recommend applying every two hours, even if you are using the highest SPF. That's to ensure you have applied enough to get the claimed protection and because sweating, swimming, and towel drying can all partially remove your sunscreen during the day.
If you think you're likely to be inside most of the day, it's still recommended that you apply a sunscreen to any exposed areas of skin, such as your face and hands, as UV can still penetrate your skin, even with a small amount of exposure.
READ: How To Deal With A Fake Tan Disaster
Is there a risk that people being told they have to use a lot of sunscreen and reapply it often, will just think it's too hard and not use it at all.
We should do all we can to protect ourselves, as well as our families against sun exposure. There is enough scientific evidence around the risks of not wearing sunscreen, but more importantly, there are many that support the benefits of using it to protect our skin.
It's about making application a habit and ensuring sunscreen is a part of your regular preparations for the day's activities, whether it's in the office or at the beach.
READ: Donielle Brooke Shares Her Beauty Routine
Is there anything else you'd like to add?
Sunscreen application need not be a chore, and the days of sunscreens being "one size fits all" thick and sticky creams that were difficult and messy to apply are long gone. Nivea has a range of sunscreens that are light, non-greasy and fast absorbing, with skin hydration in formulas that also feel great and care for your skin.
Share this: