Sun Protection For the Long Weekend
Long weekends are high time to take all-over sun protection seriously, says Janetta Mackay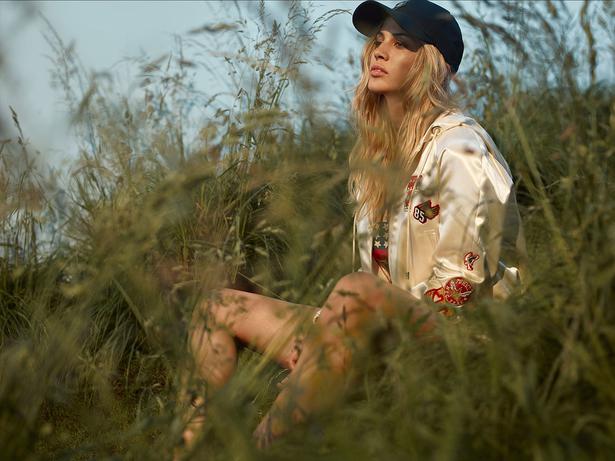 Thursday Oct. 20, 2016
It's that time of year again when we all start looking to spend more time outdoors and, with it, worrying about looking good while wearing less. Gym membership cards are dusted off and fake tans and bronzers sprayed on. But for the sake of appearance — and our skin's health — the best ongoing action we can take is in sun protection.
Now is a good time to extend what we hope is your already sensible face-saving routine to the rest of your body. Just don't head to the beach and rely on digging out your old bottle of sunscreen from the car, advises Nivea sun scientist Ken Lee.
"The car glove-box one really shouldn't be there because most sunscreens are stability tested to be under 30 degrees and a glove-box isn't,' he cautions. If last summer's sunscreen spent winter in a cool cupboard it should be OK. That is because they are normally formulated to last 2-3 years, so once time spent sitting on a store shelf is factored in "using last season's is fine, but maybe not the one from the season before."
Find your formula: If it's time to top up your supply, then this year's formula innovation focus is sunscreens with improved moisturising and skin conditioning abilities. This follows a period when formula development focused on raising SPF [sun protection factor] levels and improving water and sweat resistance. A moisturising sunscreen — ahead of a less protective moisturiser containing some sunscreen — is an appealing double duty item for your summer kit bag.
Keeping skin moisturised in the sun, rather than having to rehydrate it afterwards, offers more than superficial benefits. "Moisturisation is important for skin because lack of moisture causes your skin cells to shrink and as they shrink the skin gets dry and gets dehydrated and your skin is the natural barrier to many harmful influences," says Nivea's Lee, "which is why we say if you have well-moisturised skin then your skin is much better protected and less vulnerable to sun damage."
So shore up that skin barrier layer. Another way to reinforce skin health is through the topical application of antioxidants. (These are more common in facial sunscreens, but that's a whole other column!)
Filter the jargon: Consumer preferences have led to a growing interest in natural sunscreens, using what the trade refers to as "physical" filters (such as zinc which forms a block) compared with what are known as "organic" filters (which are chemical compounds that absorb UV). Many modern sunscreens are a combination of both types of filter, giving broad-spectrum high-factor protection while reducing chemical load.
This is because meeting stringent Australasian sunscreen standards in a higher SPF, with a wholly physical mineral filter that isn't overly thick or white-tinted is difficult and costly to achieve. Micro-ionised zinc helps with this, but doesn't look quite as clear as zinc broken into nano particles, the contentious use of which is now meant to be shown on labels.
Speaking of labels, if you see a sunscreen labelled organic and you have concerns about ingredients (in what I'd note is one of the most regulated and studied areas of the whole skincare industry), then you need to determine whether the word is referring to the type of sunscreen filter used or if it is a label promoting organic plant ingredients (which may or may not also be in an organic filter sunscreen). To complicate matters further, wholly physical filter blocks may or may not meet the definition of wholly natural skincare, depending on what other non-sunscreen ingredients are included.
So what to buy? Most people choose to re-purchase their body sunscreen based mostly on its texture, marketing research has found. Fragrance, or lack of, is another big factor.
Lee says he personally favours lotions over sprays, especially aerosol ones, because the format spreads a more uniform layer. Sprays appeal to many people because they are quick and easy, which he says is valid. Being a practical scientist, who has seen the damage sun can do under the microscope, his main message is: "The most important thing is using a sunscreen [at all] and using the right amount. I can't stress enough application, in the right amount, and reapplication."
Most of us still don't put enough on apparently. If we did, then the problem of it lying around long enough to go off in the glove-box shouldn't really be an issue at all.
Share this:
More Beauty & Wellbeing / Features & Profiles