SPONSORED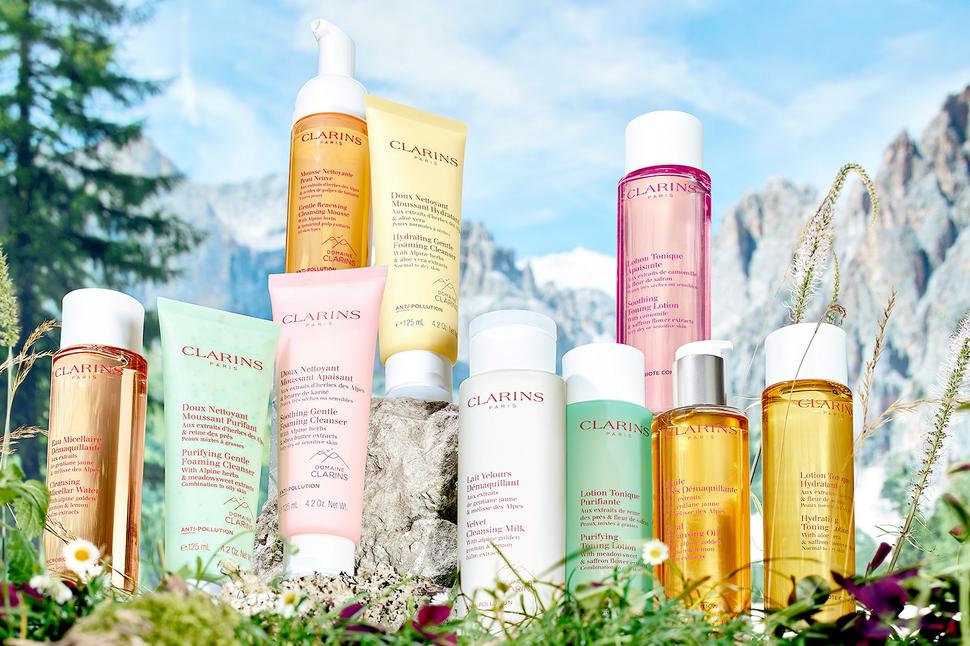 Take Your Skincare Regime To New Heights With Clarins' Alpine-Derived Cleansing And Toning Range
Turns out there really ain't no mountain high enough for Clarins, who's newest offering boasts the purity and skin-loving benefits of alpine plants and herbs
Thursday Feb. 4, 2021
There are few things you can do at an altitude of 4,600 feet above sea level, and formulating a range of skincare typically isn't one of them.
But that's what makes Domaine Clarins so special, Clarins' own open-air laboratory situated on pristine farmland in the French Alps. It's here that the brand is able to cultivate, farm and harvest its own organic alpine herbs and plants, using organic agricultural methods that don't disrupt the land and its precious ecosystem.
Alpine plants have always been at the heart of Clarins' range of herbaceous skincare – and when founder Jacques Courtin-Clarins launched the brand's first line of facial cleansers in 1967, it was the alpine herbs and gentian that set them apart.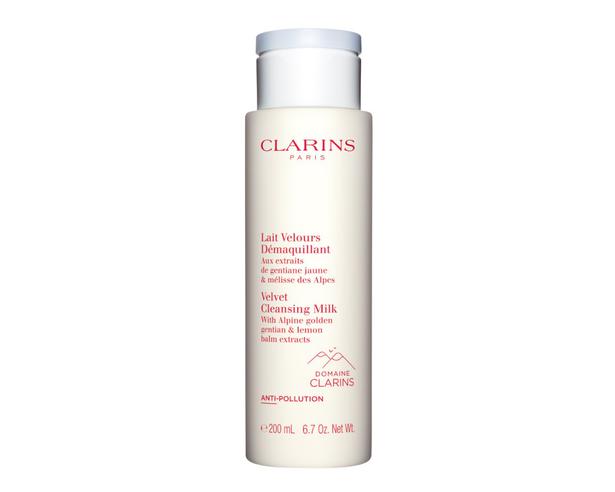 This tradition continues today with the introduction of Clarins' new cleansing and toning lotion range that gently cleanse the skin while respecting the skin's natural microbiota (the normal levels of bacteria that live on healthy skin).
Each product contains the patented Clarins Gentle Complex, which is made up of extracts of organic golden gentian and organic lemon balm which are harvested at Domaine Clarins.
Remove makeup, cleanse and tone with the freshness and purity of the Alps, with this 10-strong range of products designed to purify, cleanse or soothe skin.
For added feel-good factor, Clarins' commitment to the environment means each product has no outer packaging, and the bottle or tube itself is made up of 25 per cent post-consumer-recycled plastic.
Clarins' 60-year history is dotted with environmentally responsible milestones – including ridding plastic shopping bags in 1999, eliminating plastic beads in 2014 and becoming certified carbon neutral in 2020.
This continues today with the brand's decision to optimise its ingredient traceability, reinforce its fair-trade status and ensure Domaine Clarins meets the standards of certified organic farming conditions.
THREE STEPS TO RADIANT SKIN
Here at Viva, we're long-time advocates of a double cleanse to rinse away the day. Your first cleanse is a vital skincare step for removing makeup, impurities and excess oils and to clean skin, while the second cleanse is designed to address your particular skin type and concern, and should boast ingredients to hydrate, smooth, exfoliate or treat acne-causing bacteria.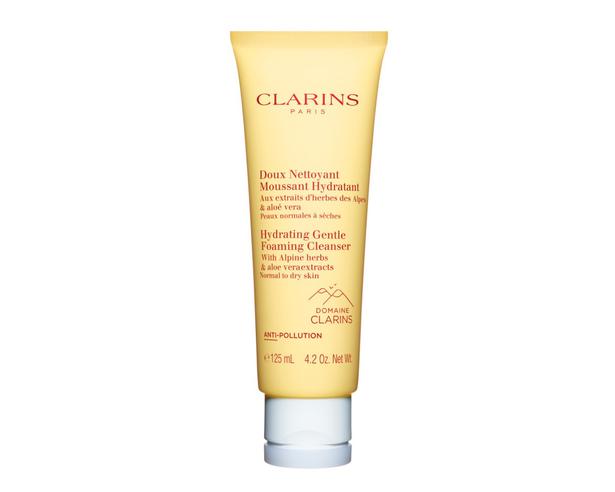 STEP ONE: Remove your makeup
The cleanser you choose for your first cleanse is down to personal preference:
Do you prefer an oil-based cleanser that melts into a milky emulsion upon contact with water, dissolving longwearing and waterproof makeup in the process? Then try Clarins Total Cleansing Oil, $60 , which sees Clarins Gentle Complex combine with 47 per cent organic sunflower and moringa oil to thoroughly cleanse skin of makeup and pollutants without interrupting the skin's microbiota.
Or if you enjoy a truly sensorial cleansing experience, look to Clarins Velvet Cleansing Milk, $60, which delights the senses with floral notes of violet, rose, white musk and sandalwood. Scent aside, this creamy cleansing milk gently lifts lightweight makeup, impurities and dirt to leave skin feeling soft, supple and nourished.
Rather spend your evenings catching up on your latest Netflix addiction than in your bathroom? Consider Clarins Cleansing Micellar Water, $60, your speedy skincare essential. This refreshing cleanser water will fast-track your nightly skincare regime by quickly removing makeup, pollutants and dirt in one simple step – no rinsing required. It's even gentle enough for the most sensitive skin types.
STEP TWO: Cleanse skin
After makeup has been thoroughly removed, take your pick of one of four soap- and SLS-free cleansers that have been formulated with specific skin types and needs in mind.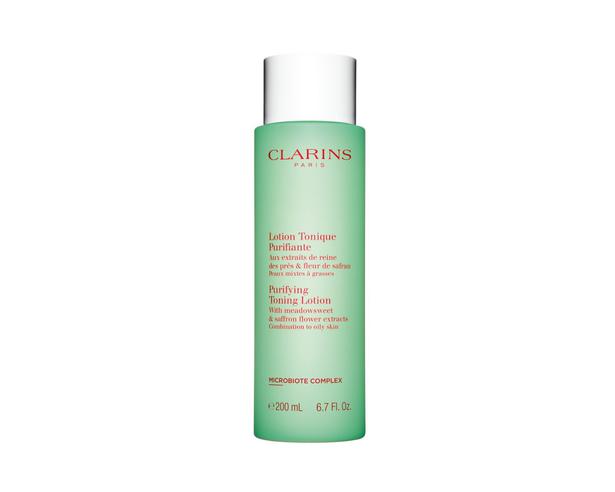 You have: Combination to oily skin
You need: Clarins Purifying Gentle Foaming Cleanser, $57
Purify and balance an oilier complexion with this creamy rinse-off cleanser, which sees Clarins Gentle Complex combine with organic saponaria and meadowsweet, alongside salicylic acid to leave skin feeling clean and appearing more mattified. Just add water to build a light, soap-free lather and allow the pore-cleansing blue granules to rid skin of excess shine and refine texture.
You have: Normal to dry skin
You need: Clarins Hydrating Gentle Foaming Cleanser, $57
Restore radiance to normal or dry skin with this hydrating cleanser, which boasts the addition of aloe vera extract to Clarins Gentle Complex to nourish and cleanse skin in one simple step. Skin is left feeling smoother, hydrated and glowing.
You have: Very dry or sensitive skin
You need: Clarins Soothing Gentle Foaming Cleanser, $57
Those with ultra-dry skin will find welcome relief by adding this skin-softening cleanser into their daily skincare routine. It's enriched with organic shea butter and chamomile to soothe skin and reduce the feelings of tightness that often come with having a drier skin type.
You have: Any one of the above skin types
You need: Clarins Gentle Renewing Cleansing Mousse, $60
This cleanser doesn't discriminate, it's gentle enough for use on sensitive skin types, but is still efficacious at removing excess sebum on those with oily skin. It contains tamarind pulp extract (an alpha hydroxy acid) to lightly exfoliate skin and reveal a more luminous complexion.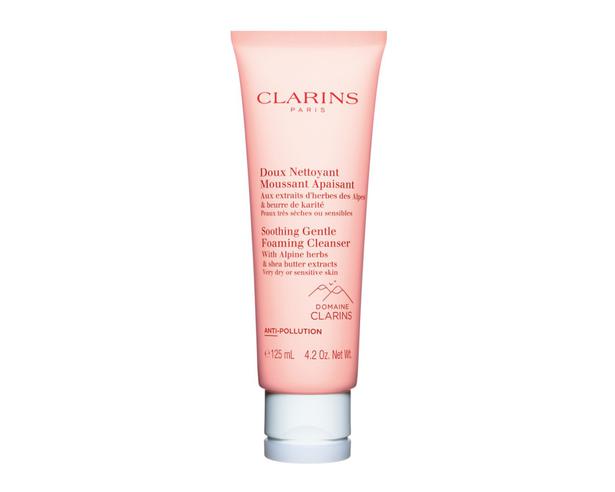 STEP THREE: Tone and purify
The third step in your Clarins cleansing and toning routine is to apply a toning lotion using a reusable cotton pad. Each one is crafted with the Microbiote Complex to balance skin flora, alongside a specific plant duo suited to every skin type, from combination/oily skin to very dry and sensitive skin.
Purifying Toning Lotion, $57, uses meadowsweet and witch hazel extract to tighten pores and purify combination to oily skin.
Hydrating Toning Lotion, $57, sees aloe vera and fig combine to help nourish and hydrate skin, leaving it visibly soft and feeling fresh.
Soothing Toning Lotion, $57, contains chamomile and purple coneflower extract to re-hydrate and soothe very dry or sensitive skin, for a soft and comfortable finish.
Discover the difference about Clarins' new expert cleansing and toning range at Farmers, selected department stories and pharmacies or online here. 


Share this:
More Beauty & Wellbeing / The Latest