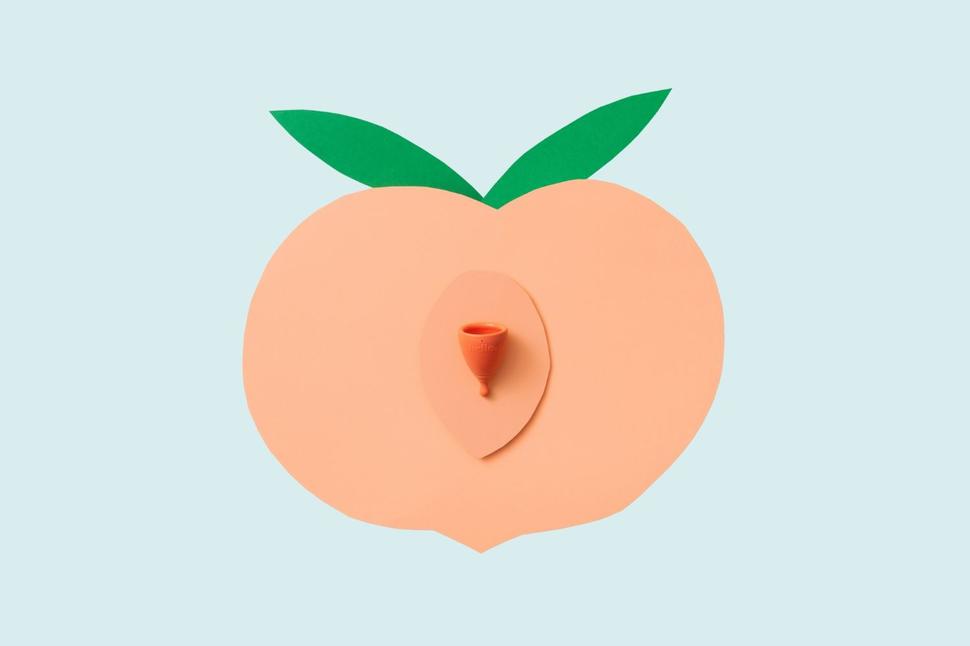 This Peachy Collaboration Is Putting Gynaecological Health Front & Centre
It's about time we had a long overdue chat about our health down there
Wednesday Sept. 29, 2021
While we're well-versed on how (and how often) to inspect our breasts for changes, it's far rarer for us to extend the same cognisance to our nether regions.
But just like breast cancer, gynaecological cancer doesn't discriminate — it can affect people of all ages from teens through to post-menopause, says Tash Crosby, the founder of gynaecological charity Talk Peach. 
September marks Gynaecological Awareness Month, a time to shine a light on gynaecological disease and support those who are diagnosed. It's something, Tash says, that has been Talk Peach's vision from the outset. 
"There are major gaps in public awareness. We find that extremely terrifying!" she explains, adding that gynaecological health is still very much a taboo topic.  
"The stats are shocking," Tash adds. "Every year 1000 New Zealanders are diagnosed with one of the five gynaecological cancers. One person dies every 24 hours in Aotearoa from a gynaecological cancer. This death rate is higher than our annual road toll."
Scary stuff. But with organisations like Talk Peach driving conversations, education and awareness of gynaecological health, Tash says eventually she'd love to see these stats reversed. The charity also aims to provide information and support to those people diagnosed with gynaecological cancers, while lobbying the government for better funding. 
A survivor herself, Tash was diagnosed with ovarian cancer (Stage 1, Grade 1 endometrioid carcinoma) in January 2017.
"In the world of ovarian cancer, this meant I was extremely lucky. I am one of the very few women in this country who to be caught at an early stage," Tash says of pushing for a second then third opinion until eventually she was diagnosed. 
At the time of diagnosis, she was handed a slip of paper from an overseas charity. "That was when I felt like I would be going through this without a community or much support. Connecting with others who are also diagnosed is crucial for getting through something so traumatic," Tash says. 
"Cancer is isolating; having one that goes largely unspoken about and hugely underfunded feels even more so. It felt like I got something taboo; wasn't getting talked about. There were no big fundraisers, no rugby teams decked out in our colour."
What followed was two of major surgeries — which saw Tash lose her ovaries, fallopian tubes, uterus, cervix and stomach lining, thrusting her into surgical menopause. Next came six months of gruelling chemotherapy.
"It was an extremely difficult time," Tash says. "Cancer changes you, and it's tough to accept you will no longer be the same." 
For Gynaecological Awareness Month, you've teamed up with The Hello Cup for an awareness campaign, Hello Peach. How did this collaboration come about and what does this mean to you?
Dream team! We have supported each other for a long time now and had been wanting to do something together. The Hello Cup team wanted it to be meaningful and have a deeper impact than just a short-lived collab, so it being an annual campaign means we're over the moon.
They've created a limited-edition Hello Peach menstrual cup and 10 per cent of profits from every sale go directly to Talk Peach, which is so amazing. They are the first official sponsor we've had.
It felt like Gynaecological Awareness Month was the perfect time to launch our partnership and it's been great to have The Hello Cup team working alongside me this month as it's a pretty emotional month for me being a survivor of ovarian cancer. Teaming up with them feels like a big hug, a lifesaving, educating, change-making hug.
I love the way they are so bold, body-positive and passionate about gynaecological health — the campaign has been really resonating and we are all so happy that the conversation about gynae cancers feels like it's starting to happen.
Cervical cancer aside, can you talk me through the four other gynaecological cancers and their associated symptoms?
Sure thing! They are uterine, vaginal, vulval and ovarian.
We often think of gynaecological health as just one big thing, but in fact these five cancers are separate and they all have their own individual signs and symptoms.
Our motto is: "You know your body better than anyone else" — so if you notice any changes that aren't the norm for you, you must go seek out medical advice.
Some of the most common signs across the five to look out for are:
Abnormal bleeding, including bleeding after sex, bleeding between periods or postmenopausal bleeding
Abdominal pain or discomfort
Changes in vaginal discharge
Back pain
Pain during sex
Changes in bowel habits, including diarrhoea, constipation or painful bowel movements
Eating habits, feeling full quickly
An urgency to pee and needing to pee frequently
Changes to the appearance of skin on the vulva
Fatigue
Persistent bloating
Indigestion
We want people to know they should never feel silly or embarrassed about seeking medical advice.
What are the return rates like after you've been diagnosed with one of these five gynaecological cancers?
They're all different and dependent on what grade and stage you were diagnosed at.
I'll talk about ovarian. Ovarian cancer is the least survivable women's cancer — survival rates are less than half that of breast and prostate cancer. 
Around 70 per cent of patients diagnosed with ovarian cancer will have a recurrence — 85 per cent of those diagnosed with ovarian are diagnosed in the later stages of disease. There is no cure if ovarian cancer returns and for 70 per cent of us diagnosed that is a very scary reality, and when you look around and see very little happening to change these stats it's a pretty isolating position to be.
Overall, 80 per cent of people with breast cancer survive 10 years or more (92 per cent if detected on a screening mammogram and 74 per cent if a lump is the first sign). Ovarian is still at 37 per cent and has barely shifted in 30 years.
Talk Peach acknowledges and applauds the tremendous outcomes in the fight against breast cancer and its much-needed continuation to do so and believe that with similar commitment and resources we can achieve the same success for gynaecological cancers.
Get involved 
The Talk Peach x Hello Cup collaboration also extends to a social media campaign, which invites people to share an Instagram selfie of them high-fiving the camera and calling out one of the five gynaecological cancers: cervical, ovarian, uterine, vaginal, and vulval. Don't forget to tag @talk_peach and @thehellocup and use the hashtag #TALKEDUCATESAVELIVES.
If you've always been tempted to try a menstrual cup, now is the perfect time. Ten per cent of the profits from the sale of each Hello Peach cup is donated to Talk Peach, helping them continue the good works they're doing in this space. "It's a win win!" Tash says. "Support us and an amazing New Zealand company doing great things in the sustainable period space."
You can also donate directly to Talk Peach on the charity's website.
For more information, visit Thehellocup.com, or Talkpeach.org.nz.
Share this: