Tamar Munch on finding balance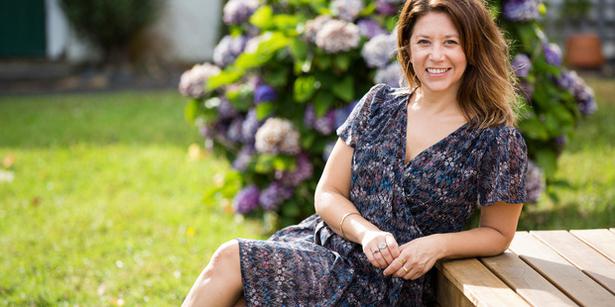 Friday Feb. 6, 2015
For South Pacific Pictures' head of communication, Tamar Munch, there is no such thing as a typical day. Munch runs the publicity and marketing team for all SPP's film and TV productions including Shortland Street and Step Dave for TV2 andWestside, the Outrageous Fortune prequel, for TV3.
"In theory, I work 'office hours' but the nature of the job means that I am often required for shoots and set visits outside the standard 9-5 working day. We are monitoring and responding to social media as it happens. I have about 20 different Facebook, Twitter and Instagram accounts on my phone (although the notifications are turned off for most of them!) - and we often get media requests coming through out of hours, too."
Despite all this, or perhaps because of it, Tamar is a certified Iyengar yoga teacher, who practises every day and attends class several times a week. "I've twice been to Pune, in India, to study with the Iyengar family and senior teachers at RIMYI (the Ramamani Iyengar Memorial Yoga Institute) and I plan to go again in 2017. If I had infinite money and infinite annual leave I would go every year for two months."

I've had amazing mentors. Sido Kitchin, editor of Woman's Day and editor in chief of NZ Woman's Weekly, was my boss and mentor for many years, starting atShortland Street during my first stint at South Pacific Pictures (about 20 years ago) when I was 17 and working part-time in publicity while studying for my BA.
Later, in Australia, we both worked in publicity at Channel Seven in Melbourne. I've practised Iyengar yoga for 20 years; Suzi Carson, of Four Winds Yoga in Ponsonby, has been my yoga teacher and teacher trainer for many of those.
My favourite way to unwind is:Hanging upside down in a rope sirsasana (headstand) after a long day at work.
I'm addicted to: Kereru Lavender Moisturiser - I have a bottle on my desk at work as well as one at home. It smells amazing and is a brilliant moisturiser.
My favourite escape is: Jacaranda Lodge, a B&B in the Coromandel owned by my mother. I love waking up to breakfast there. The bread, juices, jams and yoghurts are homemade with eggs and fruit from the property.
I often make green smoothies for breakfast. Because they're quick and easy. To be honest, they all tend to end up being the same browny shade of green, regardless of the ingredients. I don't think I'll ever be posting pretty pictures of my smoothies on Instagram.
My biggest indulgence is: Dark chocolate and red wine - and plain ready-salted chips.
It's important to balance your inner Gwyneth Paltrow with your inner Courtney Love. Yoga has been a constant in my life since I was 17 and I've got to the point now where I can feel the tension creeping in if I go for even one or two days without practice. I manage my stress through that and wine (see above).
Modern work has a tendency to be very pervasive in that it creeps into our life - much more so than life creeps into our work. Being able to stand back and recognise that is important. Then it's a matter of working out when that work-creep (so to speak) is acceptable to you and when it's not and drawing a line in the sand.
A good rule of thumb is: To find the things you really love doing and commit time to doing them, even more so when the going gets tough. It's an attitude adjustment at heart.
I'm happiest when: Walking with my dog on an empty west Auckland beach on a blustery winter's day.
Share this:
More Beauty & Wellbeing / Wellbeing