TBT: How to Get Madonna's Many Beauty Looks
Recreate the material girl's most iconic hair and makeup looks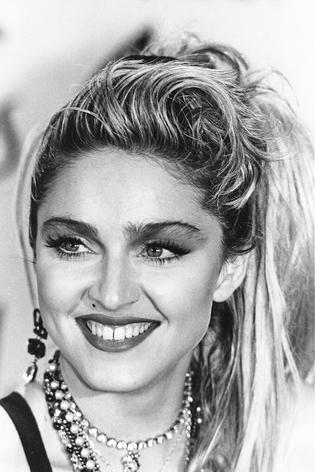 One of the world's most famous chameleons will finally take the stage in New Zealand this weekend, as part of her Rebel Heart tour. We pick the best of Madonna's looks from the past three decades, so you can pay tribute to the original material girl.
1. Youth and eyebrows worked in Madonna's favour in the 80s, as she became a world-wide pop sensation. Big dark brows are back, but keep them groomed with the help of M.A.C Clear Brow Set, $36, or similar shape setter. Play up your other natural features too. Turn a mole into a statement beauty spot with deft use of a dark pencil.
2. In 1986, with the release of True Blue, the singer worked the cropped, casual look to perfection. Layer on that matte makeup 80s-style by trying a trusty favourite with staying power like Shiseido's Compact Foundation, $64.
3. Mads returned to her brunette roots in 1989, sporting curls for the Like a Prayer music video. Brown lipstick is making a quiet come-back, spice it up by selecting an inviting warm shade. Try YSL Rouge Pur Couture Lipstick in Beige Etrusque, $65, or use a crayon such as Clinique's Chubby Stick Moisturising Lip Colour Balm in Heaping Hazelnut, $40.
4. At the dawn of the 90s, the Blond Ambition tour showcased myriad iconic looks, from Jean Paul Gaultier corsets to a slick platinum ponytail. If you're considering going blonde, dark eyebrows are an indicator that pre-lightening is vital to remove brassy gold tones. DIYers should try Schwarzkopf's Nordic home hair colouring products, including L1++ Extreme Lightener and L101 Silver Blonde, both $13.99. For naturally fair hair use the Nordic Refresher Mousse, $12.99.
5. In 1991 Madonna released her no holds barred documentary In Bed with Madonna (aka Truth or Dare) and tried out a more classic beauty look. Her groomed brows, red lips and flicked eyeliner haven't aged a bit, but they're easier to apply now thanks to kinder formulas. Try Benefit's Push-Up Gel Liner, $42 or save with a giant felt-tip liner from Maybelline or Rimmel, from Smith & Caughey's.
6. 1996 saw Madonna glamming it up in Evita, while opting for relaxed beach-hair off-screen. For a soft take on natural curls, try working a little non-crunchy sea salt spray into hair to add extra texture with a tonging. TreSemme's Perfectly (un)Done Sea Salt Spray, $9.29, is a quick fix.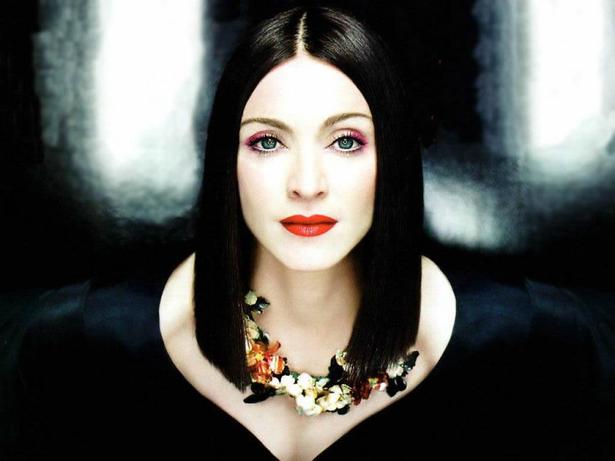 7. At the end of the 20th Century Madonna unveiled a flawless gothic look in the video for Nothing Really Matters. Line your lips and blot on M.A.C's Russian Red lipstick, $42. To make eyes pop, pick up on the trick of using a white liner on the lower waterline. Consider adding an ethereal touch like fluttery false lashes to soften the vamp look and don't forget finishing touches like transparent powder and hair shine serum.
8. Mads brought the cowboy look back in a big way with Music in 2000. To contour and highlight to bring natural youthfulness into the face, try a palette like Estee Lauder New Dimension Shape & Sculpt Face Kit, $92 and its Expert Liquid Tape, $124. Soften eye makeup with subtle smoky touches and adopt a lipstick that doesn't shriek.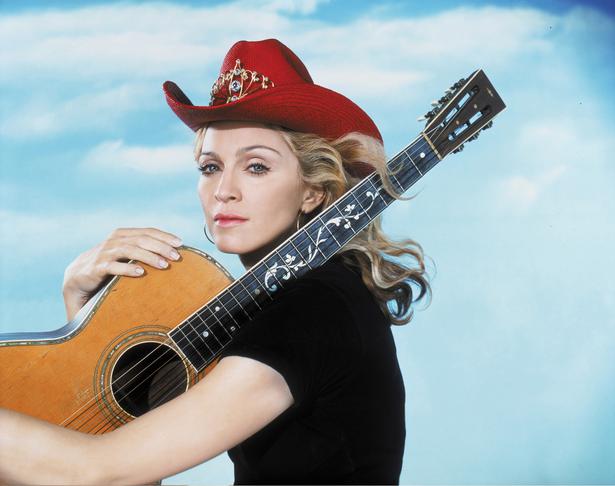 9. The mid-noughties saw the singer revisit polished style with a peachy keen complexion and uncharacteristically simple hair. Keep skin hydrated and then even its tone with an almost imperceptible foundation before sweeping on a universally flattering blush shade such as Nars Orgasm, $54. (Exclusive to Mecca Cosmetica).
Share this: