Why Machines Are The Latest Beauty Trend to Know
Radical advances in technology are transforming the way we approach appearance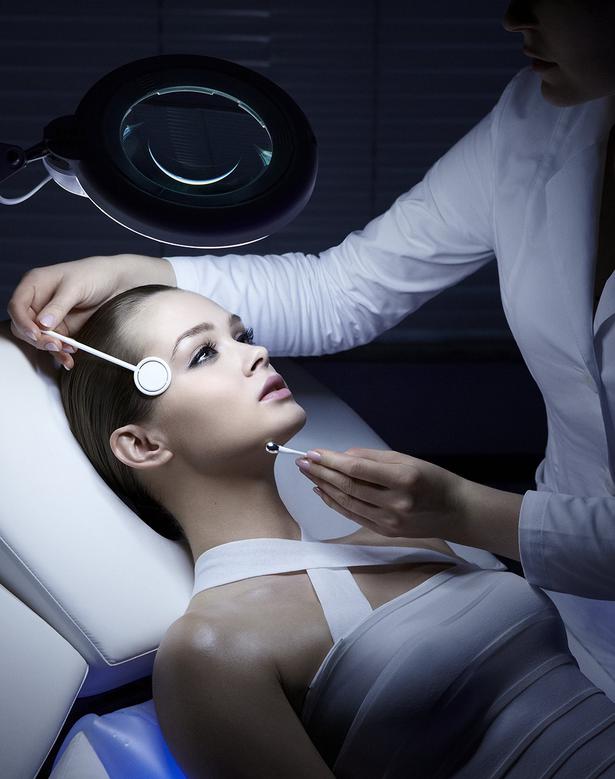 Wednesday Oct. 4, 2017
Fancy popping into the supermarket and scanning your hair strand for advice on the best shampoo to buy?
Or heading to the salon for a virtual reality preview of your next style?
How about "trying on" that lipstick shade or nail polish on your smartphone to see if it suits your skin tone?
Beauty geeks will have already downloaded the makeup apps, but these are only the start of using electronic technology to plug into consumers. A Wi-Fi connected hairbrush with sensors that "tell" you if you're brushing too hard is on the way.
Along with a host of other dinky diagnostic devices, plus gadgets bringing clinic-style skin treatment and hair removal technology to the home.
In the professional treatment realm, as well as being used for appearance medicine, machines are providing less invasive approaches to skin damage and increasingly effective options for those wanting to deal with unsightly birthmarks, tattoos and varicose veins.
READ: 14 Ways to Wear Bold and Bright Makeup
The skills of plastic surgeons and dentists are being aided by computer modelling. Robots can harvest and implant hair transplants.
While the performance gulf between a DIY device costing a few hundred dollars compared with one costing a few hundred thousand in the hands of an expert is vast, the beauty industry is banking on growing awareness of what is possible leading to more consumers wanting to get hands-on.
"The technology beauty market is just beginning," says one of those at the heart of driving it, Dr Guive Balooch, global vice-president of L'Oreal's Technology Incubator.
"Technology and digital are changing the way beauty consumers experience products and also their expectations on personalising their routines. There is a major opportunity, if rooted in science, to provide a new level of performance."
US-based Dr Balooch oversees innovation labs and research partnerships for the world's biggest beauty company. His teams are behind the first virtual makeup tester, Make Up Genius, which has had more than 14 million downloads, and My UV Patch, a stick-on connected UV sensor that measures sun exposure.
It is likely to get here next year. He is also steering the Hair Coach brush project, a Kerastase brand investment in providing at-home tools that connect with cellphones so clients can track how self-care, hair condition and salon prescription overlap.
Selected New Zealand salons are already using Kerastase's diagnostic camera, which magnifies hair 600 times.
READ: Stylish New Salons and Services to Try
Seeing your hair's rough edges, split ends and flaking scalp writ large is enough to scare you into taking care recommendations seriously. It's akin to the experience some skin clinics offer in revealing your face up close under ultraviolet light.
This highlights pigmentation and other underlying damage. Nivea used this trick in an award-winning television commercial, zooming in on sunbathers to drive home the need for sun protection.
Revealing the extent of lines and wrinkles, redness and pore size up close is something we will see more of on beauty counters. Predicting its incidence, via DNA testing, is under way.
Where all of this becomes more than an aid to sell pricey products is when before and after results can be compared. Good dermatologists and skin clinics already do this with photographs.
The next step is 3D imaging of facial remodelling, says Dr Catherine Stone of The Face Place. "In the next few years, we will potentially see 3D before and after videos, as well as animations of the transformations."
At a much simpler level, trials are under way in Northern Hemisphere supermarkets of consumer uptake on the hair strand snapshot to guide shampoo selection.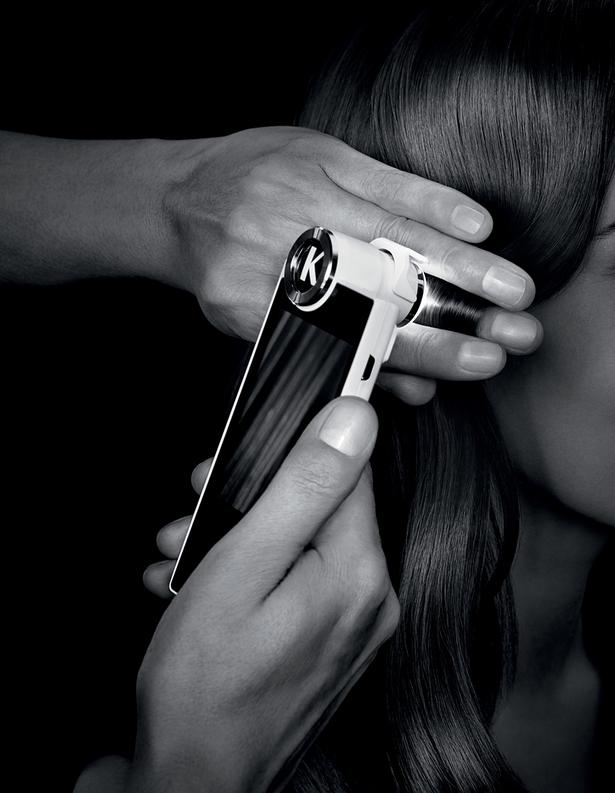 The Australasian CEO of Procter & Gamble, Antoine Brun, who moved from Europe to steer the care products company Downunder, has told the trade to expect more such "experiential" innovations. Like interactive screens in-store to upsell the benefits of buying a more advanced shaver or toothbrush.
Foodstuffs, which operates New World and Pak'nSave, says it is tracking the speed and direction in which beauty aisle space is growing overseas. Electronic maker Remington reports demand for more sophisticated multi-tasking hair and shave tools, which provide convenience and save consumers paying so often for services.
BEYOND THE JAR
"Beyond the jar" is how Neutrogena's global head of research and development, Dr Keshan Gunasinghe, describes the next wave of face products from cosmetic companies. Neutrogena has recently brought out a first-to-market LED mask to target acne at home.
For those with serious skin conditions, the mask does not take the place of dermatologists, but it was developed in conjunction with them to give the consumer affordable access to a version of the blue-light therapy that is common in clinics. The wearer can walk around in the mask and buy a monthly recharge.
There's a red-light, anti-ageing version on the mass market in Asia already, where the appetite for trying devices is huge. Some prove to be fads, others like sonic cleansers and uplift massagers have stayed the distance.
Our electronic and department stores are proceeding cautiously, but clinics aren't lagging, though they know this year's machine can soon be overtaken.
"New Zealanders are not afraid of embracing technology for the sake of beauty," says pioneering skin clinic founder Marianna Glucina, who was one of the first, aside from dermatologists, to invest in resurfacing lasers and light therapy. "We will continue to see more machines for fat reduction, skin firming and ratio removal in the near future," she says.
Emma Hobson, Dermalogica's head of education for Australasia, says consumers want fast results, without downtime. Machines appeal because they can "super-charge" facials.
"Traditional modalities are being dusted off and powered back up, such as micro-current, ultrasound, galvanic and high frequency, while new and emerging options such as light therapies (LED), skin needling and hybrid technologies, such as hydrodermabrasion, micro-current/ultrasonic combinations are quickly becoming the must-have technologies."
READ: Amanda Linnell is Treated By Cosmetic Medicine Dr Sarah Hart
Specialist products were being designed to work in tandem with machine currents and heat, she said.
Dermal needling treatments (with differing names such as DermaGun and DermaFrac) are pointed to by both the Skin Institute and the Face Place. They are a less invasive approach to skin reconditioning than surgery and fillers, or ablative lasers.
Such needling infuses serums and solutions under the top layer of your skin, but stops short of the blood vessels and nerves, so discomfort is mild and downtime avoided.
The Institute's Dr Sarah Hart says tiny droplets of hyaluronan gel, a thinner version of the dermal filler used to plump lips can be dispensed. Home roller and pen versions, using very fine, shorter needles, can complement more intense in-clinic treatments.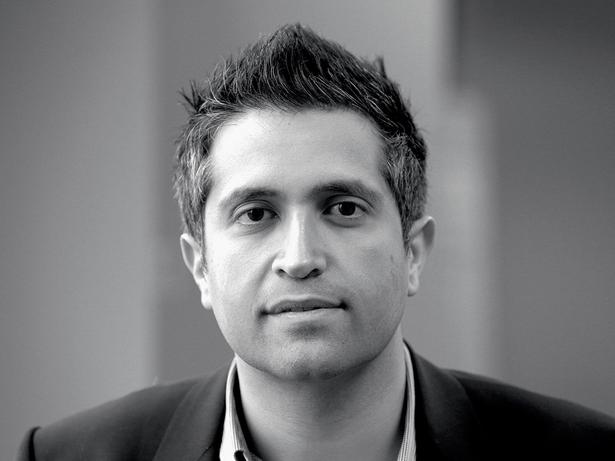 Fractionated lasers, such as the Viva model, are an advance in exfoliating sun damage and shrinking collagen to reduce pore size, says plastic surgeon Stephen Gilbert. Acne scarring could also be reduced. The Limelight applicator on the Cutera laser diminished pigmentation, red and brown spots.
With plastic surgery, the experience and skill of the surgeon was critical. No machine could match this, he said, or the long-lasting natural results that could be achieved from fat grafting at the time of a face lift to remodel and refresh the face.
BODY WORK
When it comes to the body, there is a host of treatments the experts are excited about.
Spider vein treatment with a new laser called the Exotherme is exciting Dr Sam Dunn, medical director of the Palm Clinic. This nixes veins without injections, downtime or compression hose, compared with the traditional uncomfortable treatment called microsclerotherapy where veins are injected with a solution to close them off. The first-in-New Zealand laser has a specific wavelength that seeks out the red colour in blood and heats and closes off the vessel, which over a few weeks is absorbed by the body.
Fat sculpting through freezing and heating stubborn pockets, such as love handles and double chins, is nominated as fast advancing technology. But beware inferior machines, says Dr Hart of the Skin Institute.
"One of my patients was left with uneven dents in her abdomen following treatment with a copy." Prescription Skin Care's practice nurse, Angela Frazer, says new cooler applicators are making the sculpting process faster. Mini applicators have been developed to better deal to bra puff and chin and neck fat.
Tattoo removal and treatment of the hormonal skin pigment condition melasma is being revolutionised by advanced "Pico" lasers, overtaking nano-lasers, says Dr Hart. (A pico-second is a trillionth of a second, 1000 times smaller than a nanosecond).
Only a couple of the lasers are in NZ. "It's thought the pulse of light is so quick it shatters the target pigment mechanically, rather than heating it, allowing more effective pigment removal without causing heat damage to surrounding skin structures."
Radio frequency treatments that can be used for everything from body contouring and skin tightening to vaginal tightening and sexual rejuvenation are gaining ground, says Dr Stone. Used with fractionated lasers, progress is being made on leaky bladder issues.
Radio frequency needling is developing, she says. In Korea this is being used in the facial tissues to selectively reduce fat and, in the US, with variable results to date, for tightening skin across the body.
TREATMENT TO TRY: The Charcoal Facial
REALITY CHECK
The age of the machines means human oversight is more important than ever. Inferior "me too" imported beauty technology is causing concern in the professional trade.
This can see consumers pay for additional treatments or be exposed to danger if machines are operated incorrectly, in what is, outside medical professionals, a largely unregulated or self-regulated area.
"Some technology out there is sub-optimal ... this is usually positioned as a quick fix, cheaper option or people that are new to the industry," says the clinical nurse educator for Caci, Brandy Wehinger.
"Whenever you are considering a treatment, ask you clinic what they use and why," says Dr Stone.
For home devices, do your homework on power levels and adjust your expectations, or consider saving for a professional service. Expect a thorough consultation and a personalised treatment, not a cookie cutter approach.
Share this:
More Beauty & Wellbeing / Features & Profiles