Teenage Makeup Fan Boy's Cosmetics Review
August Ward reviews a range of lust-have makeup and budget-friendly alternatives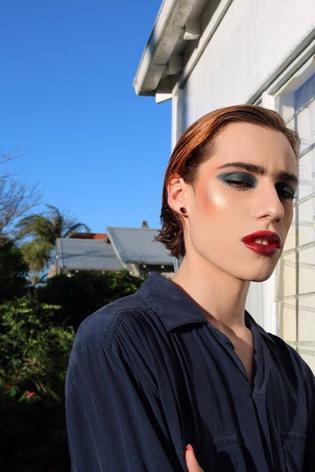 Hi, my name is August and I'm a 17-year-old Year 12 student from the North Shore. I love makeup and beauty and have a wider interest in aesthetics. I like makeup because it is fun coming up with new looks and ways to alter my own and other people's appearances.
My interest in makeup began because it was something that I felt like I wasn't allowed to do, which made me super attracted to it. My beauty inspirations are all people who have interesting or eccentric personal looks, like Anjelica Huston, Tilda Swinton, John Galliano, Linda Evangelista and Pete Burns.
My favourite makeup artists and beauty bloggers at the moment are Mary Greenwell, Lisa Eldridge, Tati Westbrook and Jeffree Star. I have also been very influenced by the show Absolutely Fabulous and the movies of John Waters.
READ: Lisa Eldridge's Makeup Tips
If I feel like I look gross or am breaking out I will wear makeup day to day, but usually I only wear makeup for Instagram photos or if I have somewhere to go. I would describe my makeup style as pretty fun and crazy sometimes.
The reaction to my makeup by my friends and family has generally been super positive, the only people who seem to have a problem with it are my deans at school and (one or two) random older acquaintances, but I think it's quite funny.
I love testing new products, so here's what I thought of these ones.
EYES
Urban Decay Naked Smokey Palette $91
I wanted to test the Urban Decay Smokey Palette because, like all of the Urban Decay Naked palettes it was everywhere on social media when it came out, and stood out to me because I am a fan of smoky and silver eye shadow colours. I found that the matte shades in this palette were blendable and had good pigmentation, however, I was slightly underwhelmed by the metallic/shimmer shades. (I prefer Diorshow Mono eyeshadows for dark shimmer shades). Overall, I enjoyed this product and found it easy to layer and build-up looks, however, I do not consider this palette a must-have item.
The Balm Nude Dude Volume 2 $69.99
I also tried this The Balm palette, which has a similar shade range to Urban Decay's Naked Smokey. I found The Balm palette to be more pigmented, but slightly harder to blend. The shimmer shades were better than the matte shades. In terms of the good pigmentation, this palette is comparable to the Jeffree Star eyeshadow palettes, however, you get a lot less product.
READ: What Star Makeup Artists Want in Their Kit
Yves Saint Laurent Babydoll False Lash Effect Volume Mascara $66
Mascara is definitely a makeup item that I cannot live without and I honestly don't think that any eye look can be complete without it. I found the YSL applied really well, without being clumpy at all and it looked good on both top and bottom lashes. The wand reminds me of Benefit's Roller Lash Macara because it is super thin and is good for getting into the corners of the eye. This product also lasted all day without any drop-down.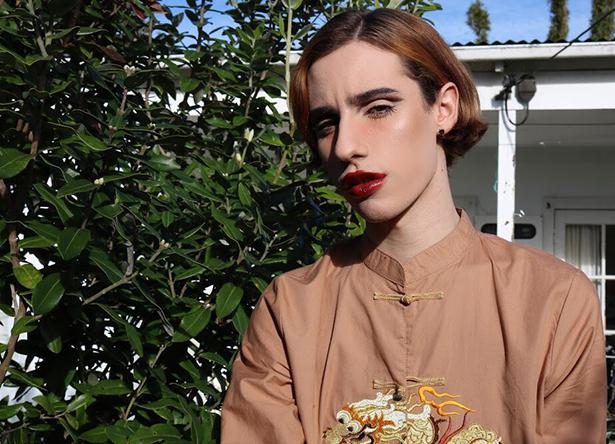 Maybelline Lash Sensational Luscious Mascara $24.99
This cheaper mascara had the same slightly clumpy consistency and application of Lancome's Grandiose Mascara which is a favourite of mine. It looked good on the top lashes, but was slightly too clumpy for the bottom lashes and needed to be combed out. The Maybelline lasted equally well as the YSL mascara without any drop-down.
Benefit Gimme Brow Volumizing Fibre Gel $44
I like most of the products in Benefit's brow range and was interested in trying out Gimme Brow because recently I have been filling in my eyebrows less and opting for more natural looking brow products such as gels and mascaras, which volumise rather than adding too much shape to the brow. The applicator was very precise and distributed the right amount of product. It was buildable and definitely made the brows look fuller without being overly obvious.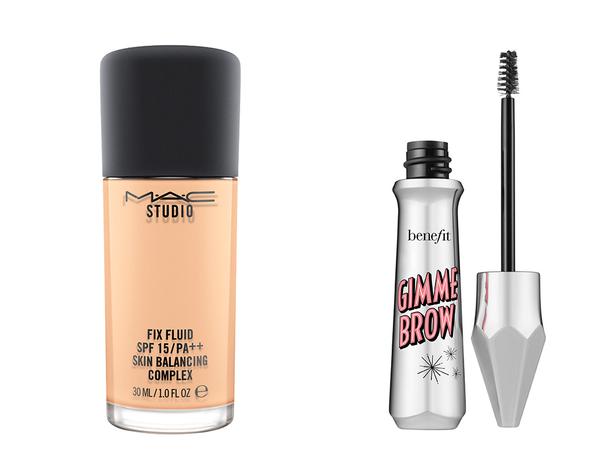 Maybelline Brow Drama Sculpting Brow Mascara $16.99
This brow mascara did still look natural and made the eyebrows look fuller and held them in place well, but I didn't like the applicator as much and found it harder to distribute product evenly.
Urban Decay Liquid Moondust Eyeshadow $40
I love liquid foil and glitter eyeshadows, especially layering them on top of powder eyeshadow looks to make them fun and shimmery. This product had good shine and colour payoff, however, the glitter was slightly too chunky and uneven which made it hard to apply. This eyeshadow can be easily layered to increase coverage and intensity.
READ: The Latest Korean Beauty Craze
Wet n Wild Colour Icon Liquid Metallic Eyeshadow $12.99
This also had good shine and the colour showed up well. It had a more even consistency and was easier to blend, even on top of powder. The applicator was less fiddly than Urban Decay's which made it easier to apply. The only negative was that it becomes patchy when layered.
LIPS
Rouge Dior Liquid Matte Lipstick $62
Liquid-to-matte lipsticks have been a huge trend in the last couple of years, with celebrities and social media influencers such as Kylie Jenner and Jeffree Star coming out with their own formulas, so when I saw the new Dior Rouge Matte Lipstick I was keen to test it out. The shape of the doe-foot applicator made it easy to apply the product and get precise lip lines and the formula did not bleed or stain the lips. However the consistency wasn't as lightweight as I would like and could be felt on the lips. This product also transferred and needed to be reapplied after eating and drinking.
L'Oreal Paris Infallible Matte Lip Paint $23.99
I wanted to compare this more economical L'Oreal paint with the Dior liquid lip. This product also applied well, however, I definitely preferred the other doe-foot applicator. The L'Oreal is more lightweight and comfortable to wear and also didn't dry my lips as much. But the formula transferred more and didn't stay as well. It needed to be reapplied after eating and drinking.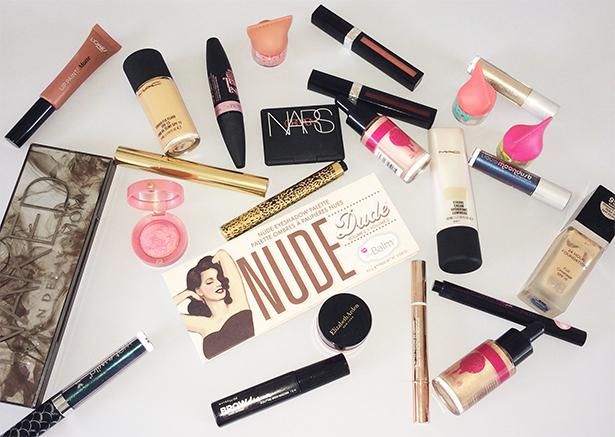 Rouge Dior Metallic Liquid Lipstick $62
Metallic lipstick is such a huge trend right now, with most brands that carry liquid-to-matte lipsticks (like Dior and Kylie and Jeffree) adding metallic formulas to their lines. This applied well and had similar consistency and transfer to the matte version and it also lasted well.
READ: Behind the 'Beauty Boys' Movement
Wet n Wild Megalast Liquid Catsuit Matte Metallic Lipstick $12.99
The Wet n Wild was slightly streaky and harder to apply than the Dior and required an additional layer for even coverage. It dried down fully and was largely transfer-proof, however it did feel thick and was noticeable on the lips. This product also ended up bunching around the edges and inside of the lips.
FACE
M.A.C Studio Fix Fluid Foundation $60
I generally always use foundation with good coverage, especially for photos, and I really appreciate that M.A.C Studio Fix foundation has SPF15. This applied well and definitely doesn't feel like it has sunscreen in it. It also provided really good coverage without being overly obvious and wore really well. I am definitely going to continue to use this foundation. It comes in 40+ shades so finding a perfect match is easy.
Designer Brands Longwear Foundation $17.99
This is another full coverage, SPF15 foundation. Initially I found that it had a strange consistency, but that it applied well and provided good coverage. A small amount of this product went a long way, however it did settle in fine lines. It also emphasised the texture of my skin and definitely looked obvious, so I would not recommend this for a natural everyday foundation, but it did last well.
YSL Touch Eclat Complexion Highlighter $65
I have wanted to try the YSL Touch Eclat pen for the longest time. My favourite youtubers love it and it always ends up on lists of the best concealers. After trying this product I have nothing bad to say about it. It provided good coverage and blended well into any foundation. This had a long wear time and didn't crease or move around. Touch Eclat can be used as a normal concealer or to illuminate the high planes of the face.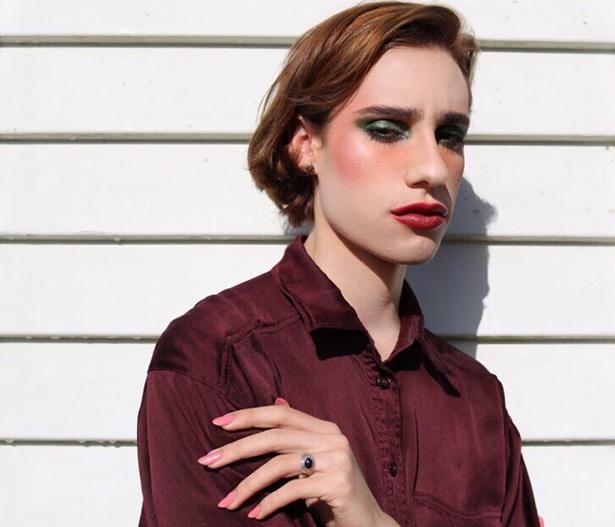 Australis Bright Eyes Under Eye Concealer $17.50
I was sceptical at first, because I have disliked Australis concealers in the past. I tried the shade Musk, which looked super pink when first applied, but blended out completely, leaving the under eye area brightened. It covered dark circles well. This product creased slightly, but was definitely not overly noticeable. (I also tried L'Oreal Paris Lumi Magique Highligher Pen, $33.99, which blended well and gave good coverage, but it dried and creased in the under-eye area, so this is not one I would recommend as a cheaper alternative to YSL's Touch Eclat).
Elizabeth Arden Cool Glow Cheek Tint $68
Blush is my favourite beauty product at the moment, because I love the way that it pulls makeup looks together. So I was interested in seeing how this new water-based gel cheek tint worked for me. It had a nice, subtle amount of colour and was reasonably easy to blend on top of foundation. It also stayed really well on the cheeks without moving around or breaking up foundation which is important for a balm-style blush.
READ: 14 Ways to Wear Bold and Bright Makeup
Maybelline Baby Lips Balm & Blush $9.99
This blended well into foundation, but was slightly more sheer and lightweight than the Arden. I found that the finish was slightly shiny, which is something that I don't mind, but this might be a problem with people with super oily skin. This product also felt great on the lips.
Nars Orgasm Blush $47
My favourite makeup artists and influencers always rave about this best-selling powder blush. I loved how it blended easily onto the face, and provided a super subtle, wearable colour. This shade is super flattering and is good for dusting on the lids as well as cheeks.
Bourjois Little Round Pot Blush $25
This blended well and was not obvious on the face, which I think is the most important thing for blush, and in this it is similar (but smaller) than Nars Orgasm. I loved how compact this product is, it would be perfect for travel or when you are on the go. The baked consistency of the powder reminded me of Chanel blushes.
M.A.C Strobe Cream $70
Everyone wants to be glowy right now and I love the way that liquid highlight blends into foundation, to give a more natural, seamless finish than powder highlight. I really liked the way that M.A.C Strobe looked on top of makeup and found that it blended well. It had a nice natural finish, which would be great for a no-makeup makeup looks. You can use this as a primer, but I personally would not on oily teenage skin, as it might enhance the appearance of unwanted shine.
Australis Liquid Strobe Illuminating Drops $22.99
This gives an obvious strobed appearance to the skin. It blends well on top of (or into) foundation and the pigmentation and shimmer are intense.
Stockists
• Urban Decay and Nars, visit Meccabeauty.co.nz 
• The Balm from Life and Unichem pharmacies. Yves Saint Laurent, Dior, Maybelline and L'Oreal Paris from selected department stores and pharmacies (with Maybelline and L'Oreal from variety stores and supermarkets also).
• Benefit from Auckland flagship store, 100 Ponsonby Rd and Smith & Caughey's, visit Smithandcaugheys.co.nz
• Elizabeth Arden, Bourjois, Wet n Wild, Designer Brands and Australis from Farmers, visit Farmers.co.nz (with Designer Brands and Australis from selected pharmacies also).
Share this: