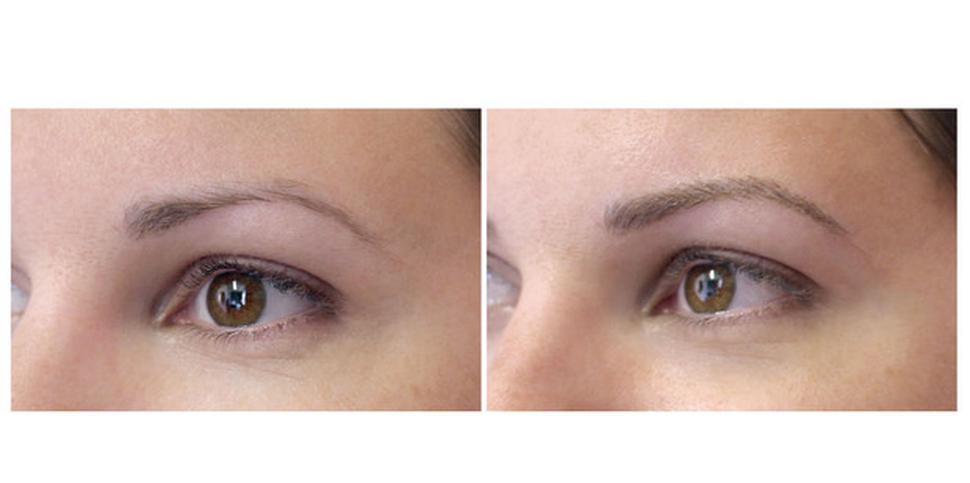 The art of brow-ography
Janetta Mackay investigates a brow technique that can bring balance back to the face.
Monday July 14, 2014
"There's a lot of frustrated brows out there," says Nicky Shore, owner of New Zealand's original brow bar.
The Auckland businesswoman, who now has three Off Wax and Brow salons in Auckland, specialising in removing and reshaping unwanted or unruly hair, has spotted another gap in the market, this time catering for women with the opposite problem.
This week, Shore opens On Browhouse in Britomart, offering what she describes as brow-ography or brow-embroidery. It's tattooing by another name, but using an Asian approach more akin to calligraphy to create, or recreate, a healthy looking crop of brow hairs.
Brow tattooing is not new, but can look heavy handed, so Shore sought and personally tested a more finely calibrated method. Rather than stamping the skin with an electric needle, sewing machine-style, a hand-held device is used to scratch across it with feathered strokes of differing lengths.
"It [tattooing] can look very manufactured, like a stencil. We want to make it very bespoke," she says.
The customised drawing, rather than dotting, approach ensures clients and her specialist therapist are in control of the result.
"It's not about statement brows, it's about harmony," says Shore.
Brow bar fashions may be for a bold, boyish or elegantly defined brow but, with successful tattooing, it's more about replenishing the natural shape that time, past over-plucking or illness may have taken away.
A full brow "brings balance back to the face", explains Shore.
The growing popularity of brow services and products backs this up and makeup artists are also quick to point out the benefits of subtly filling in the brow, especially if it is light, faded or has gaps.
Women often cite celebrity brows such as Cara Delevingne's or Kim Kardashian's as their ideal but, generally, the best shape is based on each person's brow, tidied and supplemented as needed.
"It's nice to give women their own brow back," says Shore.
As well as dealing with people who have had chemotherapy, she expects some clients will be women who like the time-saving idea of a semi-permanent solution to regular brow tinting, shaping and grooming.
The new service has been set up in a separate clinic and includes an initial consultation and health screening, a two-hour brow design session and the tattooing under topical anaesthetic, followed four weeks later by an adjustment appointment. Because the tattoo ink pigment is less deeply drilled than a standard tattoo and fades and mattifies over time, a refresh is recommended in 12 to 18 months. The total cost is $895, with a refresh $195.

• On Brow House is at Level 1, 152 Quay St, Auckland. onbrowhouse.co.nz.
Share this: