The best dry shampoos
Janetta Mackay discovers spray-on shampoo is the way to go without water.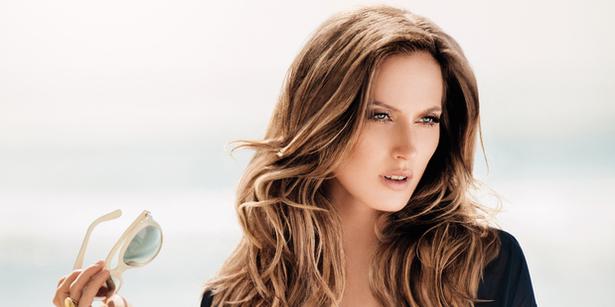 Friday Oct. 24, 2014
In beauty land, dry shampoos are threatening to take over from BB creams as the product du jour, with seemingly every hair company rushing out their own version.
They are a boon for teenagers battling greasy hair and on those mornings when you simply don't have time for a wash and blow-dry.
Dry shampoos aren't new, but until recently in New Zealand they've been strictly a niche product. Trusty names such as Batiste and Psssssst may ring a bell, but now instead of having to dig around on the back shelves of pharmacies, the choice extends across salons and even in supermarkets.
In Britain, dry shampoos have a much bigger share of the market - perhaps due to the number of older homes without showers - but Downunder, where many women wash and style their hair daily, the pick-up has been slower. Thanks to clever marketing promoting a style refresh as much as a clean, their use is now taking off.
Formulas have also improved with powdery residue less likely, however, there is no denying that dry shampoos, like hair spray, do change the feel of hair - this ranges from barely discernible to straw-like at worst - but their ability to volumise and add texture, as well as soak up oil, is part of the appeal.
Pick one with the right "weight" for your hair type and you have a styling aid as well as a cheat's quick clean.
1. Pureology Fresh Approach Dry Shampoo and Dry Condition $37.50
Colour-care specialist Pureology stands out in having both a top-notch dry shampoo (for the roots of all hair types) and a dry conditioner (for dry and frizzy mid-lengths and ends). The rationale of the duo is that by routinely cutting back on washing hair, women will save water and make their colour last longer - but many will want the option to continue conditioning. The complementary products give hair a nice light lift and shine, and a clean, natural feel. From salons and specialist shampoo shops, 
ph 0800 657 666.
2. Eleven Give Me Clean Hair Dry Shampoo $32
The most dense, powdery finish of all the salon sprays tested. It's one for those who prefer a fuller, matte look, including men. This spray is best followed by strokes with a good boar bristle brush to ensure the residues of the starches used to mop up oils are whisked away. The more powdery sprays do blend into fair hair, but on longer dark hair a less obvious, weightless option is better. Stockists, ph 0800 273966.
3. Redken Powder Refresh 01 Dry Shampoo ($36)
Another texturising heavy-hitter which adds a bit of snowy body to your hair, which explains why quite a few stylists like to layer up with it. Just watch that, like them, you work it through thoroughly.
4. L'Oreal Professionnel Serie Expert Volumetry SOS Volume Spray $31
This spray is especially suited for those with finer hair. Despite the Volumetry name I didn't find it particularly volumnising, but that's no bad thing as fine hair might feel weighed down by more bodifying powdery options. This spritzes on lightly to soak up oil and leaves hair looking fuller without being fluffed up. Stockists: ph 0800 657 666.

5. L'Oreal's Professionel Techni.Art Dust $33
An all-rounder for hair that can handle a denser dry shampoo.
6. Kerastase Powder Bluff Texturising Dry Shampoo $44
A silky feel is what you would expect from this prestige French brand known for its shampoo and spa-style scalp treatments. It has recently ventured into styling products, among them this shampoo which looks, feels and smells a treat. The shampoo won't weigh hair down but it offers some oomph, making it an elegant way to see your blow-dry through another day. Stockists: ph 0800 657 666.
7. Joico Instant Refresh Dry Shampoo $26 
This sprays on clear and has a nice light fresh feel, so if you're not a fan of the heavier dry shampoos this will be a welcome brunette-friendly advance. Its ingredients are more weighted to conditioning than most dry shampoos with various peptides and protein complexes puffing about, for what it's worth. Stockists: ph 0800 456 426.
• Budget-conscious buyers should check out salon brands Fudge and Matrix, or head to the supermarket for the serviceable TreSemme.

SALON SAVVY
We asked Louise Pilkington of the popular Dry & Tea styling bars for her advice on making the most of dry shampoo. She recommends seeking a stylist's help in picking the best one for your hair type.
What does dry shampoo do?
Dry shampoo is the perfect way to soak up any oil in the hair, especially if you are on your second or third day and have no time to wash your hair. It can also mask regrowth in blonde hair. Spray mostly the roots, then gently blow or rub it in to give a very natural look.
Who is it best for?
Dry shampoo is good for all hair types. If you have fine hair it can be used to give your hair body, even on the day you have washed it. On thick hair, it works well to get you through the week without having to wash your hair too much. It's perfect for hairlines as these tend to show oil sooner than the rest of your hair.
What's the difference between dry shampoos and hair powders? 
Hair powders tend to have more texture than dry shampoos and can feel a little tacky in the hair. They are best for body and texture. Dry shampoo is more for removing oil and making your hair feel light and natural.
Do you brush or wash them out? 
You can brush them out and reapply the next day, but after a couple of days you will feel like washing it out. I wouldn't recommend using them weeks on end as you will end up with a residue on your scalp. Use between washes as a time saver and to help with oil, but they do not take the place of shampoo and you are best to wash your hair at least once a week normally.
Is residue a visible issue, especially for brunettes, and what about any dulling effect? 
They can leave residue if you overdo it or use for too many days in a row. I would recommend Pureology for brunettes as it has more shine than others and doesn't leave a white look.
How well does dry shampoo combine with other hair products?
It is fine with most products, but if you use oil, it might seem dry on your hair in comparison to its usual feel. Just keep the shampoo on roots and the oil for silky ends.
Share this:
More Beauty & Wellbeing / Wellbeing