SPONSORED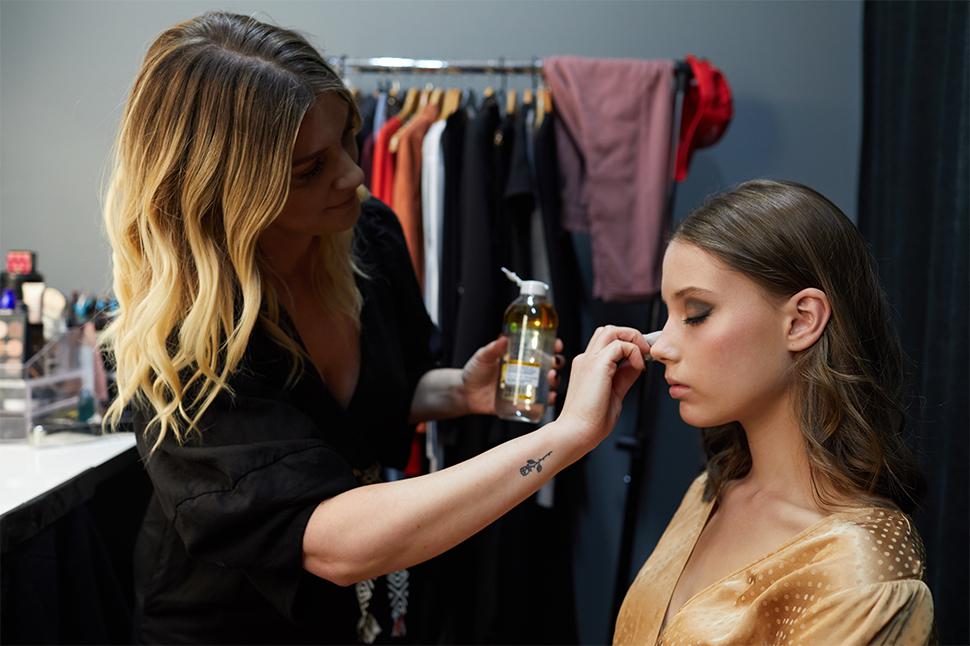 The Expert-Approved Way To Cleanse Your Face
Makeup artist Yelena Bebich weighs in on Micellar Water, the gentle yet effective all-in-one cleanser
Wednesday May 22, 2019
"I use Micellar water on every single client who sits in my chair, even if they arrive with clear skin," says freelance makeup artist Yelena Bebich. "Living in a city, our skin absorbs pollutants in the air, whether we're wearing makeup or not. Micellar water helps me to achieve a really clean canvas before I even start makeup," she says.
Yelena has spent the past 15 years honing her makeup artistry skills, and counts New Zealand's #1 best-selling Micellar Cleansing Water from Garnier* as one of her kit must-haves.
WHAT IS IT?
For the unacquainted, Micellar water has proved a popular cleansing option in Europe for decades. The rinse-free method differs to traditional cleansers by way of micelles, oil-based particles that attract dirt and impurities, gently lifting them from the skin's surface leaving it feeling clean and soft.
Micellar water eliminates the need for a double cleanse, as it effectively removes makeup and cleanses the skin in one easy-to-use product.
WHAT ARE MICELLES?
These miniature lipid cleansing molecules are suspended in water, and have the ability to remove excess sebum, dirt and makeup from the skin's surface. Micellar water serves a dual purpose to cleanse and hydrate the skin, minus harsh scrubbing. Efficacious but never drying, these small but mighty particles work their magic on even the most long-lasting makeup like waterproof mascara.
HOW DO I USE IT?
Take a leaf out of Yelena's book and use Garnier Micellar Water to prep the skin for makeup application, or to remove it at the end of the day. For best results, use Garnier Micellar Water with a large-sized cotton pad. Saturate the cotton pad with the Garnier Micellar Water of your choosing, and swipe gently across the face to remove makeup and dirt. To remove eye makeup, saturate the pad and use the 'press and hold' method: press the pad to your eyelid and hold it in place for a few seconds, before gently wiping away. This method allows for the micelles to work their magnetic magic and lift away makeup, dirt and impurities from skin.
At our winter fashion beauty shoot, we tasked Yelena with testing out four of the Micellar water products in the Garnier range, each suited to a different skin type.
GARNIER MICELLAR CLEANSING WATER ALL-IN-1 400ml, $13.99 RRP
IDEAL FOR: All skin types, including sensitive skin, the original Garnier Micellar Water is the #1 top-rated cleanser as voted by New Zealand women on Beautyreview.co.nz**. It is also available in 125ml or 700ml sizes.
YELENA SAYS: "Unless you have a beautiful clear canvas to begin with, makeup is only going to look as good as the skin. A real key tip for keeping your skin clear and beautiful is making sure that you cleanse your makeup off at the end of the day using this product."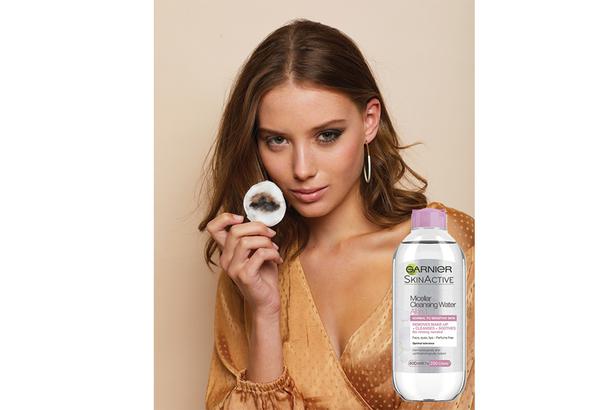 NEW GARNIER MICELLAR CLEANSING MILKY WATER 400ml, $13.99 RRP
IDEAL FOR: Dry or sensitive skin, as it recruits the comfort and hydration of a milky formula.
YELENA SAYS: "It's really amazing that Garnier offers sensitive skin options. Every second person who sits in my chair says that they have sensitive skin. It's great that they're still able to use this range and have it be really soothing and nourishing and not be aggravating to the skin."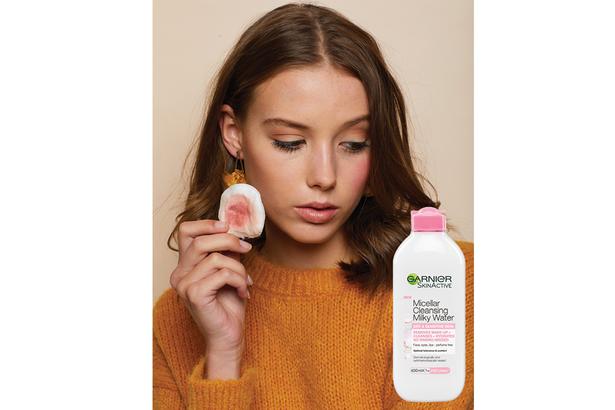 GARNIER MICELLAR OIL-INFUSED CLEANSING WATER 400ml, $13.99 RRP
IDEAL FOR: A real must-have for makeup lovers thanks to its ability to remove long-wearing or waterproof formulas.
YELENA SAYS: "Longwearing lipstick is super popular these days and it's very hard to get off at the end of the day. The Garnier Micellar Oil-Infused Cleansing Water is really effective in removing longwearing lipstick."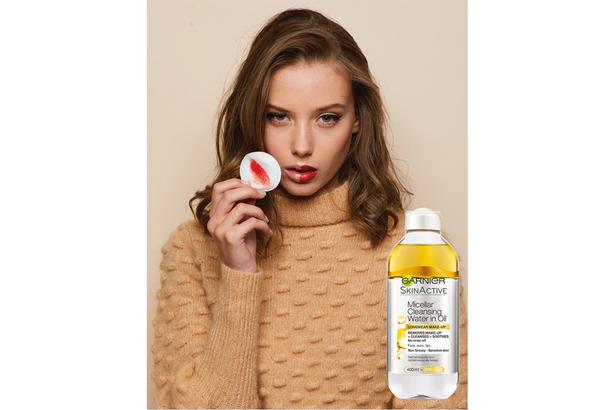 GARNIER PURE ACTIVE MICELLAR WATER 400ml, $13.99 RRP
IDEAL FOR: Oily, acne-prone skin, as it works to purify pores and reduce shine. 
YELENA SAYS: "It actually breaks down the makeup, and is obviously very hydrating as well. It will really keep the acid mantle of the skin in great condition."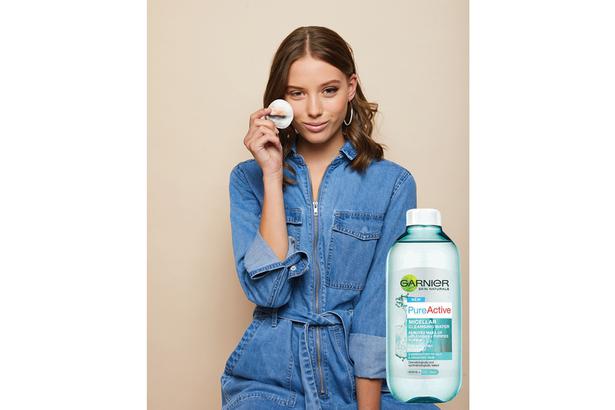 YELENA'S TIP:
Yelena rates the Garnier Micellar Water range for its versatility, saying it remains a staple in her kit for correcting or tweaking makeup looks. "If your winged eyeliner is slightly uneven on either side, or you want to get that extremely sharp point on the end, you can take a bit of Garnier Micellar Water on the end of cotton tip and drag it from the outer corner of the eye, quickly up to the end of the liner. It extends the wing and makes it really sharp," she says.
*#1 Micellar Water in New Zealand For Garnier Micellar Cleansing Water 400ml. Disclaimer: *IRI MarketEdge, NZ National Grocery & Pharmacy Combined, Unit & Value Scan Sales, MAT to 24/03/19.
**Independently reviewed by 577 NZ women on www.beautyreview.co.nz. Ranked #1 of 373 Cleansers as of 15 February 2019.
Share this: