SPONSORED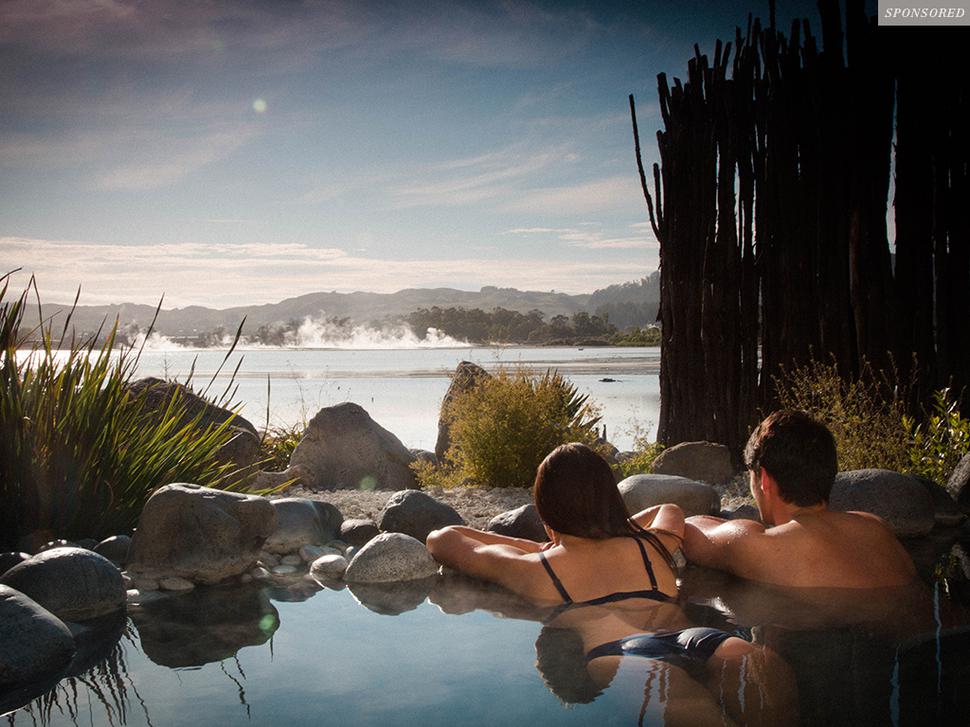 The Healing Power of Nature
Viva Wellbeing editor Rebecca Wadey explores the importance of connecting with the great outdoors
Wednesday July 20, 2016
Nature's ability to soothe and heal has long been at the forefront of natural wellbeing practices and there's certainly no denying the world of good it does your psyche. Indeed, the meditative powers of environmental elements are so great that many try to stimulate them aurally. It's no coincidence that water, weather and animal sounds form the backdrop to the majority of relaxation and meditation tracks. Nature clearly has proven power in this arena.
Most know that spending time outdoors, soaking up the elements and (safely) absorbing vitamin D is better for you than the alternative. But an increasing number of people and practices are looking to push the notion of nature as medicine even further.
The concept of forest bathing (or shinrin-yoku as it's known in its originating country of Japan) has, at it's very essence, the healing power of nature. The philosophy behind it is simple. By simple immersion in a forest — touching it, smelling it, engaging with it, being surrounded by it — your parasympathetic nervous system is soothed, stress reduced, breathing calmed and through this your body has the perfect conditions to relax and restore. Shinrin-yoku has enjoyed such tremendous success as a preventative healthcare practice in Japan and South Korea that forest therapy programmes are currently being implemented worldwide.
The awareness of nature as a healing tool is not new. The practice of "earthing" has been around for many years and, with the widespread appeal of once "fringe" cultures such as yoga and meditation, is becoming increasingly popular. Earthing is simply that. Taking off your shoes and walking barefoot in dirt, grass, mud, rocks or water, reconnecting your skin to the earth and, potently, getting among nature.
Sadly during winter, a time when our immune system needs our greatest support, nature becomes harder to access. We're not swimming in salty oceans, earthing our feet in mineral-dense sand and dirt, or lying on grass under trees, watching shadows bounce through time while listening to cicadas and crickets chirp. In fact, we go out of our way to cocoon ourselves in respite of nature, spurning its very touch.
Here in New Zealand we are fortunate to have plants with unique healing powers that make us the envy of the natural world and help support our immunity through the colder months. The most well-known is, of course, manuka. With its unique antibacterial and healing properties, manuka honey is currently sitting bright under a spotlight on the world stage. But we have other plants with tremendous benefit, many of which have been used in traditional Maori medicine for hundreds of years. Native plants such as kawakawa have medicinal properties, able to aid digestion and promote heart health, and are easily grown and harvested.
Soaking in mineral-rich hot pools set against a breathtaking natural backdrop is a unique and luxurious way to promote health and healing, and NZ is very fortunate to have a leg up here also. In Rotorua, a sacred geothermal epicentre, lies Polynesian Spa. Here, 27 mineral pools are fed from two natural springs that have soothed bodies since 1800. One, the Priest Spring, was named after a Catholic priest who was "cured" of his crippling arthritis from bathing in the waters in 1878. The slightly acidic water from the Priest Spring relieves tired muscles, aches and pains. Another, the Rachael Spring, is a source of alkaline water, which features the antiseptic action of sodium silicate, which nourishes the skin. It was historically said that those who bathe in the waters of the Rachael Spring were blessed with ageless beauty.
The combination of these acidic and alkaline mineral waters are unique to Polynesian Spa, thanks to the incredible natural environment with which it is blessed.
Do the waters really work?
Polynesian Spa's most dedicated international bathers are Chris and Vicky Tetis from Melbourne, Australia who have come to Polynesian Spa at least once or twice a year for 50 years.
Chris, aged 80, has been visiting the spa since 1969 when it was called Ward Baths and owned by the Government. He and Vicky have since travelled all over the world and been to spas across Europe, but it is the healing benefits of Rotorua that sees them return again and again. Chris credits his good health with these trips. "The spa makes us feel energetic and rejuvenated."
Experience natures gift 
Escape to Polynesian Spa and unlock nature's gift by soaking in natural mineral hot pools from the Rachael Spring and Priest Spring in Rotorua. Your soul will thank you for it.
Adult Pools
Relax and rejuvenate with seven calming mineral hot pools and a reflexology walk overlooking Lake Rotorua. From $27
Deluxe Lake Spa
Embrace nature's sanctuary and slip into five mineral hot pools overlooking Lake Rotorua. Try the cold plunge pool, lounge on geothermal recliners and enjoy deluxe changing rooms. From $45
Private Pools
The Standard and Deluxe Private Pools (38.5°C) offer either an open roof for spectacular sky views or panoramic views over Lake Rotorua to enjoy in peace (min 2 adults). From $18
Family Pools
Sliding and splashing, the kids will love the supervised large pool while parents can watch from the two Rachael Spring mineral hot pools. From $9.
Find out more at polynesianspa.co.nz
Share this:
More Beauty & Wellbeing / Features & Profiles