SPONSORED
The Influencer-Approved Product To Add To Your Daily Beauty Regime
Ever wondered what these glowing Kiwis use on their skin? Viva beauty writer Ash Cometti got the inside scoop
Thursday Oct. 3, 2019
What do Matilda Green, Hannah Laity, Georgia Pratt, Maiko Nagao and Nadia Lim have in common?
Apart from having a huge social media presence on Instagram, these successful Kiwi women have a shared genuine love for one product in particular, one that's touted for keeping their skin glowing no matter what their day holds.
The product you ask? Rosehip oil, which aids skin regeneration, improves skin texture and reduces the appearance of scars, stretch marks and wrinkles.
No one knows rosehip oil like New Zealand natural skincare brand Trilogy. The quality of its award-winning Certified Organic Rosehip Oil cemented the brand's reputation as a pioneer in the natural beauty category. A manufacturing guarantee ensures that every bottle of Trilogy Certified Organic Rosehip Oil has a minimum of 80 per cent essential fatty acid content (a combination of Omega 3, 6 and 9) and fatty acid content which are vital lipid compounds that don't occur naturally in the body, but help to moisturise dry skin while boosting elasticity and softness.
Since its inception in 2002, Trilogy now sells one bottle of rosehip oil every 20 seconds* — that's approximately 4320 bottles sold every day!
Discover why these five natural beauties can't live without Trilogy Certified Organic Rosehip Oil here.
Maiko Nagao, Artist
@maikonagao
"I am literally Trilogy rosehip oil's number one fan! I've been using Trilogy rosehip oil since it first launched in 2002. My mum and I shared our first bottle and we instantly fell in love! Back then in my teens it did wonders from my acne and scarring. When I went on my OE to London in 2009 my mum sent me 2 bottles all the way from NZ to get me through their dry winters. I remember being so emotional when the little package from home arrived at my tiny flat. Now back in NZ I still use rosehip oil every day as part of my skincare routine. It helps with my skin clarity, wrinkles, reduces pigmentation spots and keeps my skin super hydrated and glowy! I used it during my pregnancy as a tummy oil too! It's a little miracle in a bottle."
Hannah Barrett, Chartered Accountant and Social Media Influencer
@hannahlaity
"Trilogy's Certified Organic Rosehip Oil is a beauty product I couldn't possibly live without. With so many uses and such a beautiful feeling on the skin, it's a product I am constantly recommending to people."
Nadia Lim, Celebrity Chef, Food Writer, Entrepreneur
@nadialimcooks
"All I need when I travel is my little bottle of Trilogy rosehip oil and it's my 100% natural make up remover, cleanser and moisturiser all in one."
Georgia Pratt, New Zealand Model (based in New York)
@jojacalled
"Trilogy's rosehip oil is an essential for my skincare bag. I try to travel with just the essentials and it's a favourite to travel with as it can be used for just about everything! Along with nourishing my skin, I like putting it in the ends of damp hair to keep it from drying out, and It works great as an eye makeup remover too."
Matilda Green, TV Personality and Social Media Influencer
@matootles
"I've been using Trilogy Certified Organic Rosehip Oil for years, pretty much from the point I realised that oil on my face wasn't something to be feared! It breathes life into my skin making it glowy and radiant, plus it means I don't need to use 1000 different lotions and potions which is great news for me!"
New for 2019, Trilogy is harnessing the powers of rosehip oil once again, reimagining its iconic product in two innovative new additions.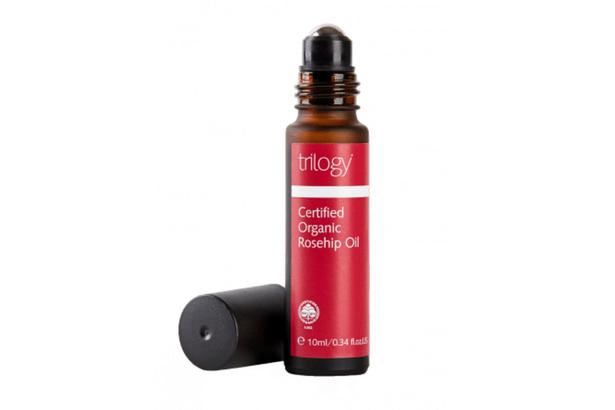 This handbag-friendly option is perfect for on the go application. Photo / Supplied

TRILOGY HYDRATING JELLY MASK
If you thought jelly and oil wouldn't mix, then think again. Trilogy has reimagined its award-winning rosehip oil into a jelly mask formula, which works to cool skin and infuse it with ultra-hydrating ingredients like hyaluronic acid and New Zealand M?nuka honey. Kawakawa extract and aloe vera juice join the party to energise and refresh the skin, leaving it feeling fresh and hydrated, while looking more revitalised. For best results, store in the refrigerator for an added burst of refreshment, especially during the balmy summer months. Apply after cleansing and leave on for five to 10 minutes before rinsing off. Suitable for use once or twice per week on all skin types.
Trilogy Hydrating Jelly Mask 60ml, RRP $37.99.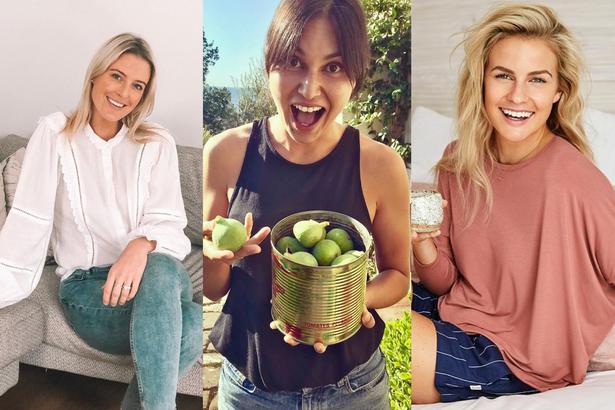 TRILOGY CERTIFIED ORGANIC ROSEHIP OIL 10ML ROLLERBALL
The regenerative powers of Trilogy's Certified Organic Rosehip Oil are now available in a compact size, enabling targeted and fuss-free application on the go. Combat dry patches, lips and cuticles with this handbag-friendly beauty must-have, which quickly absorbs into skin, leaving it feeling nourished and looking radiant. Formulated with nothing but wild-harvested, 100 per cent pure certified organic rosehip seed oil, this skin-loving beauty oil is also clinically proven to help reduce the appearance of scars, fine lines and wrinkles. Suitable for all skin types.
Trilogy Certified Organic Rosehip Oil 10ml rollerball, RRP $16.99.
Trilogy products are available from Life Pharmacy, Unichem, Farmers and selected natural beauty retailers nationwide. For more information, visit Trilogyproducts.com, or follow @trilogyproducts on Instagram.
*IRI Market Edge Pharmacy, Value sales MAT 28/04/2019
Share this: