The New Face of Bottega Veneta
Find out more about second generation European 'It' girl Nine d'Urso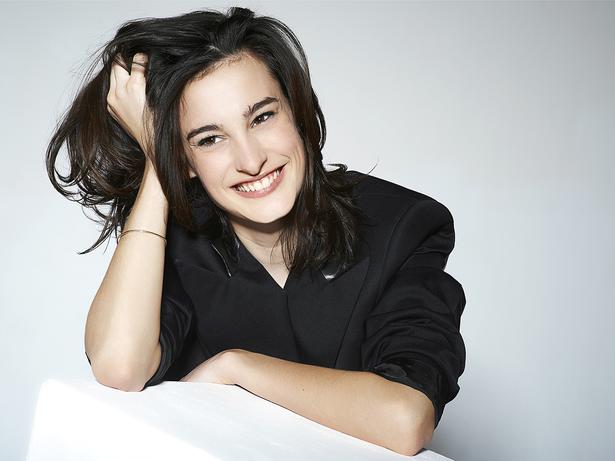 Monday June 29, 2015
Fashion is in the genes of Nine d'Urso, the daughter of Ines de la Fressange, who was Karl Lagerfeld's longest-serving muse at Chanel and is still regarded as one of France's most stylish women. 
She wears her inheritance as easily as the cropped jeans she and her mother favour. "There is something classically elegant about her, yet she is totally modern," says Bottega Veneta creative director Tomas Maier, who chose d'Urso to front the Italian luxury brand's first fragrance, debuting in New Zealand this month. "She conveys a sense of heritage worn lightly but with respect."
D'Urso first came to attention as a 17-year-old in 2011 when the Italian-French brunette featured in her mother's book Parisian Chic: A Style Guide. Since then she has been shot in repeat campaigns by Bruce Weber for Bottega Veneta and by Paolo Roversi for Italian Vogue. Studying art may win out over fashion, but her striking look, effortless elan and aristocratic heritage have made her a name to know, with a presence particularly in Europe.
You were born into this world, so what is your relationship with fashion?
Clothes are an integral part of family life. Although I'm quite close to fashion, I have a rather detached view. I know about fashion and just how extravagant it can be, but I think that being born into this background has taught me about understated simplicity and sophistication.
Do you have any beauty rituals or secrets inherited from your mother to share?
Having white teeth for a nice smile and keeping my skin clean by cleansing morning and night.
Are you thinking about a career in fashion?
I'm very interested in fashion and curious about it, but I don't know if I could really enjoy a career in the industry. At the same time, with the Bottega Veneta shoot I discovered a new side to fashion which I knew nothing about. I still have a lot to learn.
How did the shoot with Bruce Weber go?
The shoot went extremely well and there was a warm family atmosphere. The results were incredible. The photos are stunningly beautiful and are quite cinematographic in some aspects, a bit cinecitta, drawing their inspiration from a variety of different films. There is a really beautiful interplay of light and shadow on the shots, which reveals genuine feeling and they are quite nostalgic.
How do you feel about being the face of Bottega Veneta fragrance?
I was very flattered ... it is an Italian brand which means a lot to me because of my background. I like the fragrance a lot because it has genuine personality, it is real signature that develops during the day.
If the eau de parfum were a bag ...
It would be the Bottega Veneta cabat as they share a common characteristic: they work in synergy with the woman wearing them, the bag and the perfume adapt to the woman rather than vice versa.
If it were a city ...
It would be Venice, because the city has a history and is truly timeless, like the fragrance.
Watch the Bottega Veneta Parfum film by Bruce Weber:
Bottega Veneta fragrance for men and women is available exclusively in New Zealand at Smith & Caughey's Queen St store.
Share this:
More Beauty & Wellbeing / Features & Profiles