SPONSORED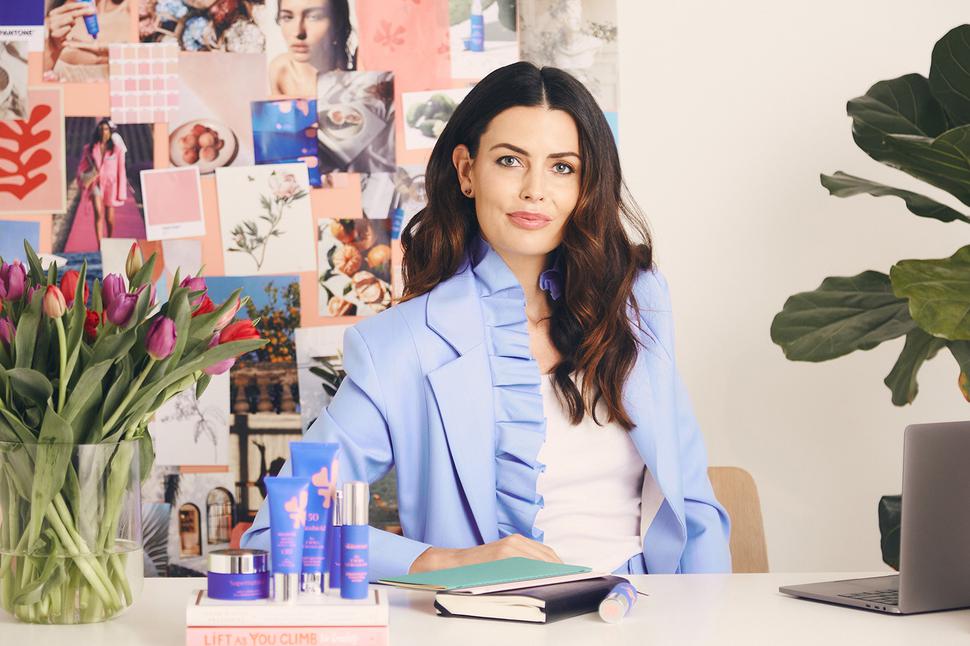 The Beauty Circle Is Emma Lewisham's New Initiative
The beauty expert shares tells us why it's time for change
Monday June 15, 2020
The beauty industry has always been at the forefront of innovation, continually creating products and technology geared to making our lives easier while being on top of our beauty game with the latest trends. However, this has all come at a cost. The makeup, shampoos, conditioners and serums in our treasure trove of goodies are an essential part of our daily routines, but it's about time that we asked ourselves: what happens to the plethora of beauty products once we are done with them?
Although many of us try to make environmentally conscious decisions when it comes to our carbon footprint or the reduction of food packaging, we often forget about the pretty tubes and bottles of products at the bottom of our handbags and on the bathroom shelf. Billions of used beauty items and packaging are thrown away every year, ending up in landfills and in our oceans, and despite consumers' best efforts, the majority of beauty packaging cannot be recycled in kerbside recycling initiatives. It's overwhelming trying to figure out how to start to make a difference when the metaphorical makeup mountain seems so high - it's hard to fathom accomplishing such a big problem solely through our own actions.
The good news is that there's an answer - the Emma Lewisham Beauty Circle. This initiative was founded by Emma and her team and is the first sustainable facial beauty enterprise in New Zealand. They have partnered with TerraCycle to create a free, incentive-based recycling programme that aims to reduce the amount of waste we go through as consumers and to start thinking about our products' lifespan. Emma's open letter to the beauty industry and to us as consumers is the start of a very important and necessary conversation – and hopefully the beginning of the packaging revolution. Currently, the beauty industry's legacy is far from pretty, and it's time to change that.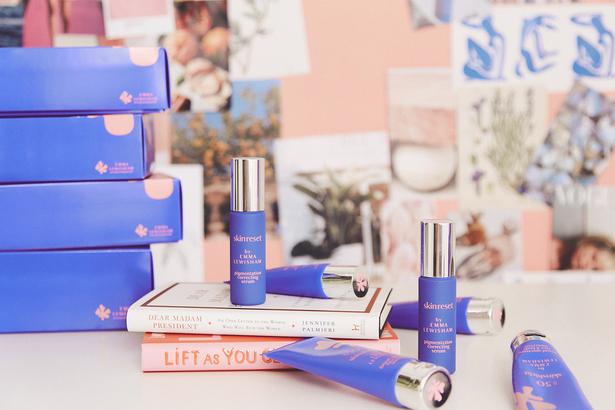 Emma's Letter:
I've never done anything like this before.
It's daunting articulating the internalised dilemma I've been struggling with over the past few years. I'm not perfect, but now more than ever I need to cement myself on the right side of history and speak openly about the cosmetics industry.
I've listened to countless expert opinions, lost myself in stacks of credible published research journals, battled with limited regulations and, at times, almost completely given up.
I know there are areas we need to improve on but I will be honest about them, take responsibility for my actions and find solutions. This is where I start, this is my first foot forward through a broken door, and I hope you all help me to open it completely.
My vision is simple, to make a meaningful impact in the beauty industry. To me, achieving a meaningful difference meant setting a new standard in skincare; proving that luxurious, high performing skincare doesn't have to come at the compromise of women's health or the planet's. It's about offering products that don't sneak in toxic chemicals, and creating formulas that consist of non-harmful, evidence-based ingredients.
Of course, "clean" was a buzzword that consistently floated around my head – but after years of investing my resources into researching "clean" ingredients I unknowingly uncovered how flawed the entire beauty industry is. What started out as a problem with toxic formulas grew wings - and I then unmasked the enormity of the packaging problem within the beauty industry. It's insidious.
My eponymous brand, Emma Lewisham, was founded in 2019. In our short lifespan we've been able to source and offer our customers 100% clean products (based on independent authority EWG) containing ethically sourced ingredients – with uncompromised performance. We've banned over 1400 ingredients that we've deemed to be deleterious. Our Skin Reset Serum has 24 active natural ingredients and it outperformed the most advanced and luxurious cosmeceutical products in the world.. We proved to the industry that if natural ingredients are formulated correctly, they are more efficacious than toxic, synthetic ingredients.
However, even after being able to offer our customers truly clean and effective products, we were then faced with the issue of how flawed the beauty industry's packaging problem is. Currently, the global cosmetic industry produces 120 billion units of packaging every year, and few are accepted by kerbside recycling programmes. Many of the design elements that enable beauty products to be so useable and marketable, such as push pumps and coloured plastics, make them difficult to recycle.
Subsequently, only 9% of plastics produced are recycled and 12% are burned into our atmosphere. All remaining plastic waste ends up in landfill or scattered through the environment. Chances are, most of the products that line your bathroom shelves are made from plastic, and just because it states on the packaging it's recyclable, doesn't mean it will be recycled. Complex, branded packaging is harder to collect, separate, and as a result, recycle. It's more economically viable to simply send branded packaging to landfill, than to put forward the resources to recover it.
While we are extremely proud to be the first beauty brand in the world to produce a sunscreen tube made from 100% recycled plastic, this just isn't enough. We have to do better. This is why we're launching the Emma Lewisham Beauty Circle, a first of its kind sustainable beauty initiative in New Zealand.
We're proudly partnering with TerraCycle to launch our Beauty Circle and we couldn't have asked for a more established company within the sustainability space to work with. The Emma Lewisham Beauty Circle is a free, incentive-based recycling programme to ensure beauty products are given a second life - it is about rethinking
the entire process of a beauty product's lifespan. We're offering free returns, rewards and recycling for not only our own facial products, but remarkably, for all brands' facial products within our local economy.
Beauty brands have to take ownership and divert end-of-life product waste, we need to stop turning a blind eye to waste. I know it feels worthwhile when you finish a product, when you enjoy it so much there isn't a drop left, when you get exactly what you pay for. But then what? The bottle gets tossed, forgotten about and it's not your issue anymore.
This is the crux of the problem. Companies and consumers need to drastically shift their perspective on single-use waste. We subscribe to the belief that brands are no longer in the business of simply "selling products", they are stewards of their products for its full lifecycle. This means accountability for the ingredients and materials within the supply chain, right through to end-of-life (or second life) management.
A constant concept that has kept me up at night is "what happens if we change the perception of waste? In particular, plastic waste? What happens if we view plastic as a precious resource, a finite material?" This is the solution. If we can all take responsibility and raise social awareness and education around the responsible use of plastic, we won't find it floating in our oceans. In full transparency, I will be investing my monetary resources into TerraCycle's innovative recycling structures.
To participate in the Emma Lewisham Beauty Circle initiative, consumers are encouraged to create a TerraCycle account via TerraCycle's website. Once they've activated their TerraCycle account, they can then download a free shipping label to post their facial beauty products directly to TerraCycle, in Napier. The Emma Lewisham Beauty Circle requires you to send a minimum of four products at a time (none have to be Emma Lewisham products).
All beauty brands' facial products will be accepted and consumers will receive a $15 Emma Lewisham voucher for their efforts. This initiative bears no monetary cost to any consumer, and it only requires very minimal effort. Our goal is to recycle hundreds of thousands of pieces of product waste through the Emma Lewisham Beauty Circle that were otherwise destined for landfill. The recycled plastic materials will be used to make outdoor products for the community such as public tables and park benches.
New Zealand's recycling sector is in crisis. In 2018 China stopped accepting New Zealand's mixed recyclables - China used to rehome 15 million kilograms of mixed recyclables from New Zealand every year. Our local, precarious recycling systems are defective, limited and will eventually fail us over time. Currently, thousands of tonnes of plastics are being stockpiled and there's an abundance of plastic in the market. We need to put an end to this.
Plastic isn't going to go away anytime soon. We need to move past vilifying brands for using plastic and move towards accountability and education around the responsible use of plastic. We need to change the public's perception: don't willingly toss out precious resources - if anything, give them to a friend or place to repurpose and cherish. Plastic needs to be repurposed and brands need to invest resources into initiatives like TerraCycle, who are dedicated to giving plastic a purposeful second-life.
We don't see our recycling programme as the final solution, but it is one part of the solution.. To solve waste not just temporarily, but to solve it for good we need to start reusing and refilling. As an industry we need to move away from a linear model to a circular one to avoid waste creation altogether. Our vision is to become a 100% circular brand – ensuring all packaging elements are 100% recyclable, reusable or compostable. We currently offer refills and we'll be improving and expanding this and will push for it to be the norm within the industry, rather than a minority offering.
The Emma Lewisham Beauty Circle is our brand's way of taking matters into our own hands. Our vision is for no beauty brand's product ending up as litter or in landfills. I'm hoping that the Emma Lewisham Beauty Circle will ignite necessary conversations around responsible plastic use within the cosmetic industry. I'm hoping other brands will follow our lead and join the movement. Our environment and future generations depend on it.
I know Emma Lewisham products are currently destined for landfill, I own up to this and I'm rectifying this through the Beauty Circle. I'm willing to spear-head this initiative, I'm willing to make a change, our brand is willing to make a change, and I hope you are too.
Emma x
To learn how you can take part, visit https://www.terracycle.com/en-NZ/brigades/emmalewisham-nz
Share this: