The paleo beauty diet
Nuts, seeds, berries and grains are favourites for skin, as well as for eating, writes Janetta Mackay.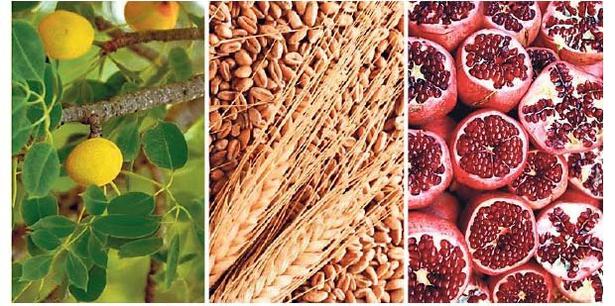 Wednesday Sept. 17, 2014
Health-conscious shoppers who fill their food baskets with protein-packed nuts, antioxidant-rich seeds and berries and ancient grains can apply the same selection process to their beauty buys. Forage the aisles and you'll find plenty of extracted natural favourites added to skin and hair products, usually in the form of oils.
We reckon enough of these plant-based ingredients have proven benefits from their use in the care regimens of traditional cultures that, like the paleo diet, they may be worth dabbling in as a modern lifestyle alternative.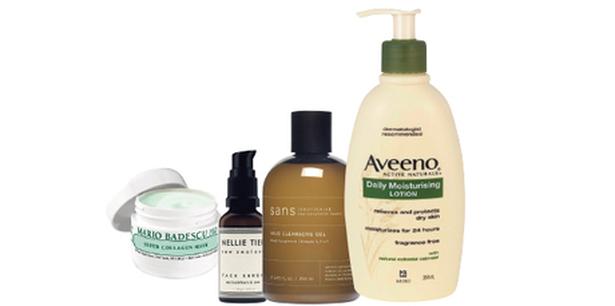 Mario Badescu Super Collagen Mask $38 
Oatmeal is a recognised skin soother and it is included in this mask from a cult New York skincare company. The mask also purifies skin with kaolin clay and fortifies with marine collagen. From Apotheka, Newmarket, see apothekaboutique.co.nz
Nellie Tier Face Serum $65 
Antioxidant-rich sea buckthorn and pomegranate (anar) fruit extracts are central to this first serum from the Auckland-based company that uses essential oils to delicately fragrance its products.
The serum, best for maturing skin, also includes an extract from the vitamin C-packed kakadu plum, a native Australian plant used by Aborigine people to eat and in traditional healing. To supplement these and other natural hydrating ingredients, including marula oil and aloe vera gel, there is co-enzyme Q10 and marine collagen. Seenellietier.co.nz
Sans Ceuticals Goji Cleansing Oil$54
Goji oil yields essential fatty acids to help protect and repair skin in this vitamin-packed cleanser, which also features shea oil. Massage on to damp skin for a milky mix that delicately cleanses while improving the skin's moisture balance. Stockists ph 0800 252 530, see sansceuticals.com.
Aveeno Daily Moisturising Lotion $16.99 
Oatmeal is often in ingredient lists as avena sativa, from which botanical term the Aveeno range drew its name. If you are after a no-nonsense everyday moisturiser, then this one is hard to beat for price and performance. It is fragrance-free and recommended by dermatologists for sensitive skin. Aveeno also has a Skin Relief range which is souped up with oat essence and oat oil for an added oatmeal anointment for particularly dry or itchy skin. From pharmacies and supermarkets.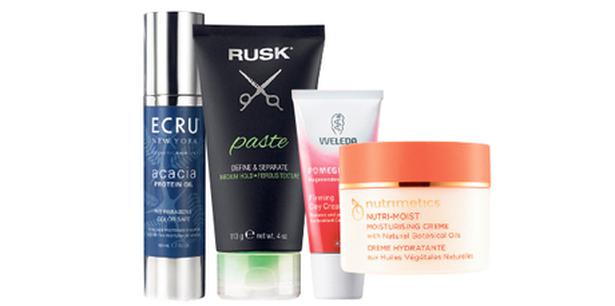 Ecru Acacia Protein Oil $40 
This new-to-New Zealand hair range incorporates ingredients already recognised in skincare. Ecru uses silk proteins and plant oils to smooth the hair cuticle in cleansing and styling products, including a BB balm and this multi-purpose oil. The acacia tree yields a gum-like moisture-locking extract and is combined with jojoba, monoi and coconut oils in a lightweight formula. Use on damp hair before styling or as a hydration boost on dry hair. For salon stockists, ph 0800 604 604.
Rusk Paste $34.95 
Rusk is another new hair styling collection that uses hydrolised quinoa protein, along with silk amino acids and keratin, to absorb and add shine and smoothness by conditioning and protecting the hair shaft. This medium-hold paste is ideal for creating textured styles. It is one of five flake-free, same-priced products which range up to an extreme-hold spray. For salon stockists, ph 0800 725 669.
Weleda Pomegranate Firming Day Cream $45.90
Pomegranate seed oil is at the heart of this natural day cream which nourishes maturing skins, promoting improved elasticity. Not only does this extract contain high levels of fatty acids, it also smells great. The pomegranate is organically grown and cold-pressed in Turkey and combines with macadamia and argan oils. From health stores and selected pharmacies, see weleda.co.nz.
Nutrimetrics Nutri-Moist Moisturising Creme $42
In its use of vitamin-rich apricot kernel oil, Nutrimetics has been championing botanical ingredients for 45 years. The company's signature line retains its comforting fragrance but has been refreshed. It uses 40 additional plant-based ingredients, including oils from avocado, sesame and soyabean. Seenutrimetics.co.nz
Share this:
More Beauty & Wellbeing / Wellbeing