SPONSORED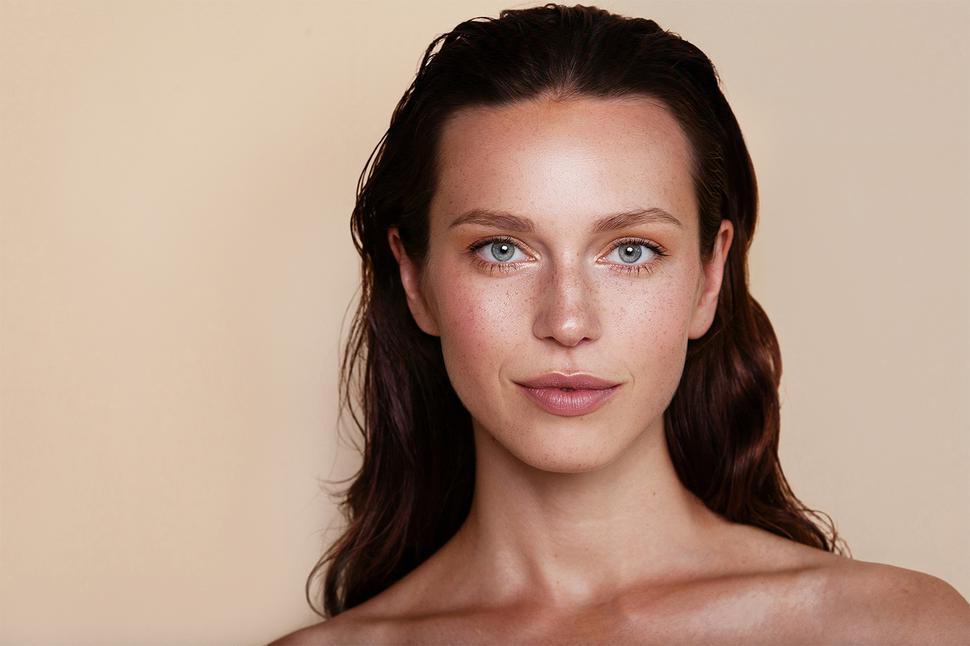 The Power Of Beauty Powders
Level up your beauty routine with two new advanced marine collagen powders from one of New Zealand's most trusted supplement brands
Thursday April 22, 2021
Our ongoing pursuit of achieving that glow has seen us venture down a powdery path — one that perfectly complements our serumslathering efforts.
It's no longer enough to rely solely on the anti–ageing promises of skincare; the beauty industry is abuzz with all manner of collagen–based beauty powders and ingestibles to support a more youthful complexion from the inside out.
The beauty benefits of collagen are far–reaching, and it's been said that taking a collagen supplement daily can support smooth skin, strong nails, make hair shinier and support gut health.
You may be surprised to learn there are up to 28 types of collagen, but the ones to familarise yourself with are Type I, Type II and Type III.
Type I collagen accounts for 90 per cent of the body's collagen, and offers structure to skin, bones, tendons, cartilage, connective tissue and teeth, Type II is found in cartilage and Type III supports the structure of muscles, arteries and tendons.
But with so many collagen powders available, it can be difficult to discern which one is right for you. Collagen comes from a variety of sources including marine and bovine.
Both bovine and marine collagen both contain Type I and Type III, however marine collagen contains a superior extract ratio of these types specifically supporting the skin as well as hair and nails.
Another descriptor to look out for is the term "hydrolysed" which describes how the collagen protein is broken down into smaller peptides, meaning it's more bioavailable (or easily absorbed) to the body.
Good Health has recently launched two advanced marine collagen powders, Imaglow™ Skin and Imaglow™ Hair & Nails.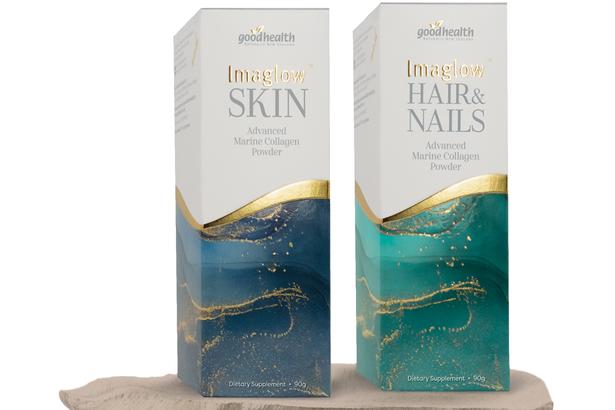 The hydrolysed marine collagen contained within each powder is sustainably sourced in France, and is formulated with additional nutrients and antioxidants. Imaglow Skin supports the production of collagen and skin hydration levels from the inside out, for a smoother, healthier and more youthful–looking appearance while protecting skin from future damage.
This advanced marine collagen powder combines hydrolysed marine collagen with powerful antioxidants and nutrients. Formulated with New Zealand blackcurrant to support against the effects of free radical damage, vitamin C to support collagen absorption and production within the body, and zinc to support skin protection and repair.
Imaglow Hair & Nails supports strong, healthy hair and nails, along with the production of collagen. This unique hair and nail formulation combines hydrolysed marine collagen with biotin (or vitamin B7) for keratin production in hair, supporting thickness and vitality, bamboo silica for nail strength, and vitamin C for a layer of antioxidant support while aiding collagen absorption.
Both powders can be added to water, your favourite drink or are a great addition to your morning smoothie, to support your daily beauty regime.
Imaglow Skin and Imaglow Hair & Nails RRP $61.50 each. Available from pharmacies, health stores and for more information visit us online.
*Always read the label and use only as directed. If symptoms persist consult your healthcare professional. Good Health, Auckland.
Share this: