The Test Drive: Augustinus Bader Methode Facial At Spring Spa
Fashion assistant Annabel Dickson indulges in a collagen-boosting facial inside one of Auckland's premier spas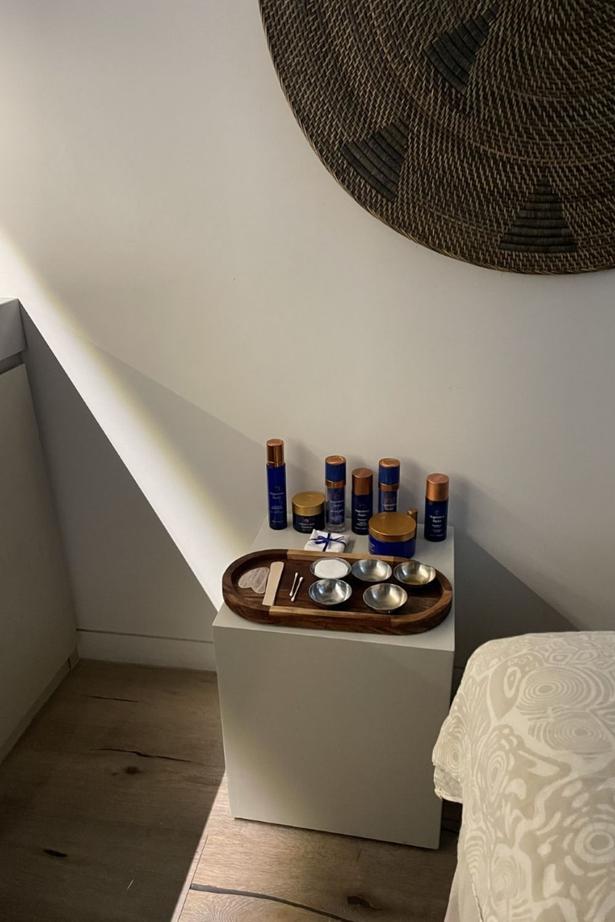 Monday July 5, 2021
The promise: To rejuvenate skin and boost collagen performance while reducing the appearance of fine lines and pigmentation.
The practice: After meeting with my therapist, I was introduced to the Augustinus Bader skincare range. Every product contains a unique ingredient known as TFC8® (or Trigger Factor Complex) — a mix of natural amino acids, high-grade vitamins and synthesised molecules that work to restore skin health.
My facial began with a gentle cleanse with The Cleansing Balm (which turns into a divine milky emulsion when mixed with water) followed by The Cream Cleansing Gel.
While enjoying some LED light therapy, I was treated to an arm and hand massage demonstrating the new The Body Oil and The Body Cream products.
Next was the signature Augustinus Bader Methode massage technique, which is the hero component to this unique facial, helping relax facial tissue and boost collagen.
An application of an intensive hydration mask with a warm Gua Sha treatment enabled it to better absorb into skin, after which the lightly exfoliating The Essence was applied.
A daub of The Rich Cream for eyes and another new product, The Lip Balm, on lips brought the experience to an end.
The place: Spring Spa Ponsonby, 228 Ponsonby Rd, Ponsonby. Visit Springspa.com
The price: $220 for a 60-minute session.
The verdict: The treatment makes the most of the broad range of Augustinus Bader products and their multiple uses, while incorporating traditional and new techniques such as Gua Sha and LED light therapy. I thoroughly enjoyed the process and left with skin that felt nourished, thriving and glowing.
Share this: