The Test Drive: Chrome Effects by O.P.I Manicure Review
Viva beauty editor Janetta Mackay puts chrome nails to the test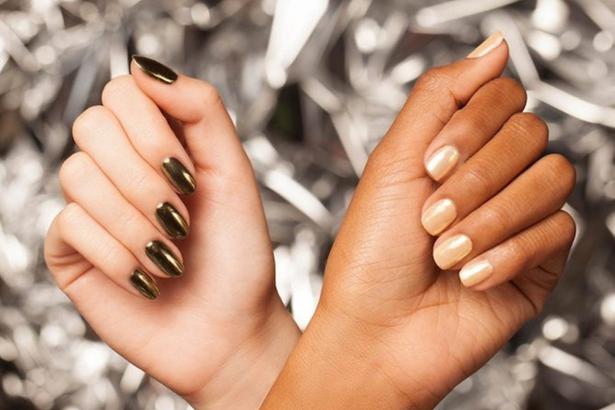 Sunday Nov. 18, 2018
The promise: The futuristic nail finish that has captivated online audiences and prompted video tutorials gets a professional makeover. O.P.I offers shimmering shades for in-salon application of its Chrome Effects Mirror-Shine Powders over gel polish. From glitzy golds to mesmerising metallic, a tried-and-true process uses highly pigmented, extremely fine powders to provide durability as well as that sought-after chrome aesthetic.
READ: The Test Drive: Teddy Lane Pop-On Nails Review
The practice: It's the usual stuff for starters: a shape, a base coat and two coats of polish, cured under LED lights. I'd chosen Mixed Metals, a holographic-effect silver as my powder of choice. Other options included bronze, copper and gold finishes. The nail technician applied two layers of black lacquer before the sparkling silver dust to ensure it had deep dazzle. O.P.I said the black beneath the powder could be substituted nicely in summer with a lighter base shade, such as Alpine Snow Gel Colour. This would have made my silver appear more platinum and less pewter-like.
The skill in this service is in how well the powder is applied. It must be rubbed in evenly to coat the lacquer so there is no base colour showing through, then sealed with a special top coat, to ensure it doesn't easily wear away. The chrome finish is smooth and the powder coat didn't leave my nail visibly thickened.
The place: Art of Nails Ponsonby, 1-3 Cowan St, Ponsonby. Ph (09) 378 9585. Theartofnails.co.nz
This spacious salon, with branches in Albany and at Sylvia Park, is one of a number of nail bars that offer the O.P.I service. It's undoubtedly one of the nicest, offering herbal teas in a restful setting with attentive and exacting staff. 
The price: Choose your preferred gel manicure: Express, Classic or Three Lamps Luxe, priced at $40, $55 and $70 and then pay $25 extra for the O.P.I Chrome Effect. Removal is an extra cost.
READ: Expert Eye: Tanya Barlow's Nail Advice
The verdict: For the past 10 days I've been twinkling my fingers to all and sundry to show off how they catch the light. Normally, within a few days of having my nails done, I'm over it. This is different, a bit like admiring a pimped-up car's paintwork or an oil-slick in the sun, but definitely compelling.
I even went to the trouble of putting a little touch-up of silver polish on the tips as the edges started to wear off around four or five days in. A layer of clear top coat would have been the better bet used earlier, to re-seal the ends and deter darkness and chips.
Around the cuticles, the polish is still looking flawless, with no darkness emerging but between nail growth and an awareness when I look straight down the tips to see bit more black than I'd like, it's time for removal.
This look is ideal for a special occasion, so I may be tempted to try another shade pre-Christmas. I can now see why chrome has amassed so many followers, including nail-art fans who enjoy experimenting with it.
After all, everyone deserves the chance to shine.
Share this: