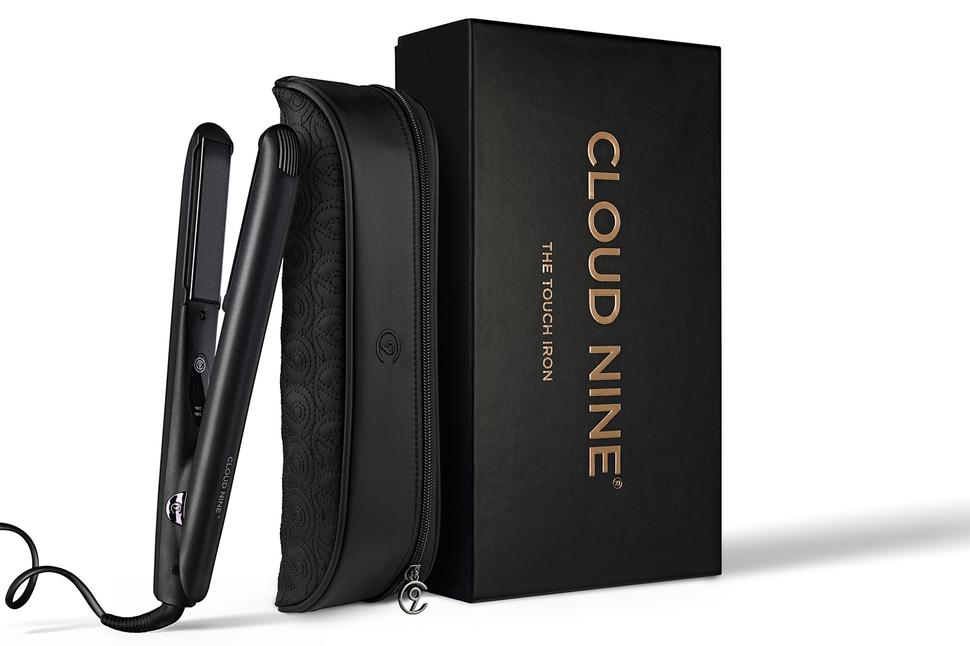 The Test Drive: Cloud Nine The Touch Iron Review
Beauty editor Janetta Mackay reviews the promise and the performance of Cloud Nine's latest hair styler
Friday Nov. 29, 2019
The product: Cloud Nine The Touch Iron.
The promise: Designed to deliver healthier looking hair in a heartbeat, The Touch Iron's exclusive touch technology delivers a world-first instant heat innovation, making it the fastest straightener on the market today because warm-up time is eliminated.
READ: Is This $850 Hair Tool Worth The Price Tag?
The temperature control feature — which is triggered when you lightly tap the plates together three times — has two settings: 165°C and 195°C. Choose to suit your hair type or vary depending on styling needs. This iron — Cloud Nine has several other designs — is reckoned to be particularly good for anyone with fine or damaged hair, thanks to the lower heat setting.
The higher setting is best suited for those with healthy or thicker hair. (Use with thermal protection styling products is recommended at either setting) The brand's signature mineral-infused ceramic plates are designed to lock in moisture, seal the cuticle and minimise damage, with use over time at the lower temperature claimed to deliver shinier, healthier hair with reduced signs of split ends and breakage.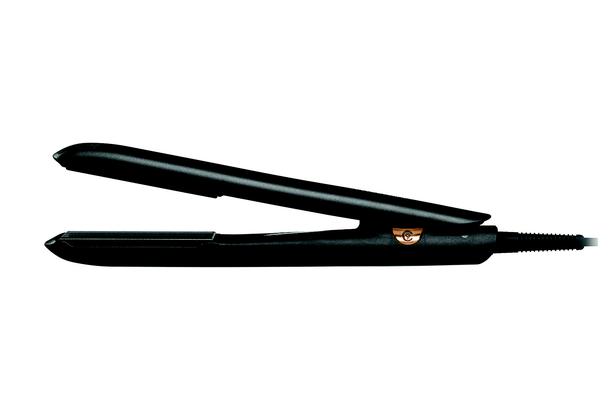 The process: Plug it in and it's good to go, the only switch you need to have in the on position is that on your electric wall socket. The matte black device with a long swivelling cord is smoothly button-free, but it does have a light easily visible just above the plates. Red indicates the higher top temperature and green shows you've tapped it down to 165°C, all adjusted in a jiffy.
Three taps takes the temperature down and two raises it. This tapping business is easy enough to do, but the trick is to keep your touch light as clanging the ceramic plates together surely can't be good for them longer-term.
Given I have curly but rather fine hair, I was wary of ironing away at the top temperature for too long as it seemed to fairly sizzle, so I soon moved out of the red zone and settled on sticking with styling at a cooler pass.
As with other Cloud Nines I've used, I found this tool ran through the hair very smoothly. But to de-kink my mop it did require a couple of passes at the lower temperature. The temptation for some impatient fine-haired types might be to ramp up the heat which would rather negate the point of opting for a device suited to those whose hair health could do with cooling down.
That said, having the two settings is definitely better than just a lower one, because while shorter areas — such as a fringe or wispy bits that need finessing — can benefit from extra attention that isn't overly hot, users with longer lengths might want to style these at the higher temperature when just a quick smooth down is required.
Adding a third in-between setting is probably not feasible as you'd be so busy counting taps that you may as well revert to fiddling with switches which would remove one of the device's points of difference.
Once heated, the "instant" iron still needs time to cool off after you've finished doing your hair, so the usual care after use is required. A silicone sheath to protect and hold the plates together is provided for storage.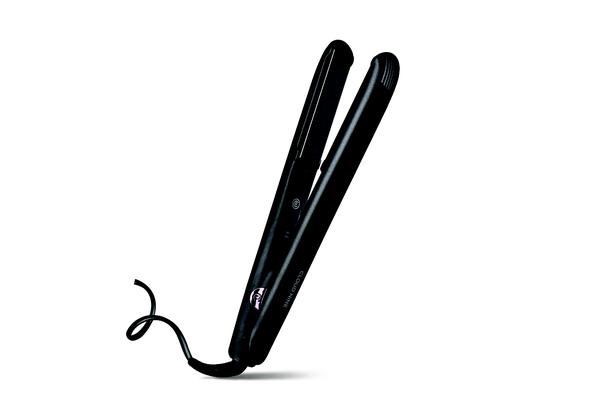 The price: $339 from selected salons, for stockists see Cloudninehair.com.au. This is in the upper echelon of styler prices. In my experience of using a Cloud Nine for over a decade its quality and reliability justify its positioning in comparison with other top-of-the-line brands. (In fact the Cloud Nine company was started by a founder of the original ghd straighteners and has maintained a technological focus that has seen it develop a following among professional stylists. The devices are hardy and no frills in appearance, whereas the growth of market leader ghd as a consumer brand has been significantly fuelled over the last decade by marketing a series of limited edition and coloured tools, although reverting to product innovation is currently a focus)
The purchase decider should be if this particular device is the one best suited to your hair.
The Touch Iron is available in a limited edition Alchemy Christmas 2019 gift set, priced at $350 ($89.95 bonus value), for a limited time. The set includes a complimentary heat resistant carry case with rose gold trim and a tortoise shell comb, two crocodile clips plus a bonus Christmas cracker including travel mini essentials.
Cloud Nine's original iron and its wide iron are also available in sets, these each cost $415.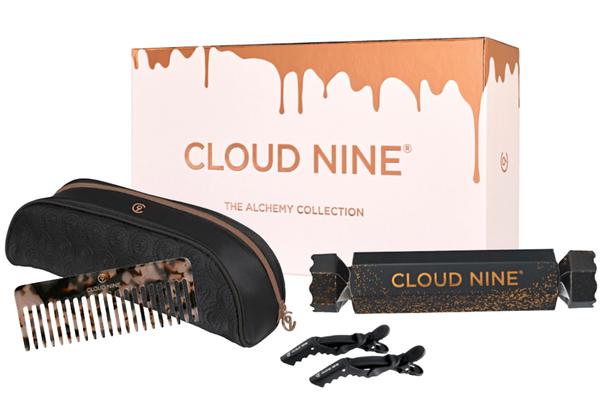 The verdict: If hair condition is a concern, then using this styler with a lower setting makes sense. So too if you like the idea of latest technology because the instant heat feature is impressive.
I didn't time the whole plug in to plug off process compared with a standard straightening, but I figure showing a little patience in gentle lower temperature ironing is balanced by no longer needing to wait for the tool to heat up.
If you are not styling daily or your hair is thick and curly or in good condition then you might be better advised to stick with the flexibility of the Cloud Nine original or wider irons. These both have seven settings in a temperature range from 100°C to 200°C, although I'd avoid going right to the upper limit.
As with any device, if you can trial it first (ask a friendly hair stylist), then this will help you decide if the handling and results are what works best for you.
Share this:
More Beauty & Wellbeing / The Latest