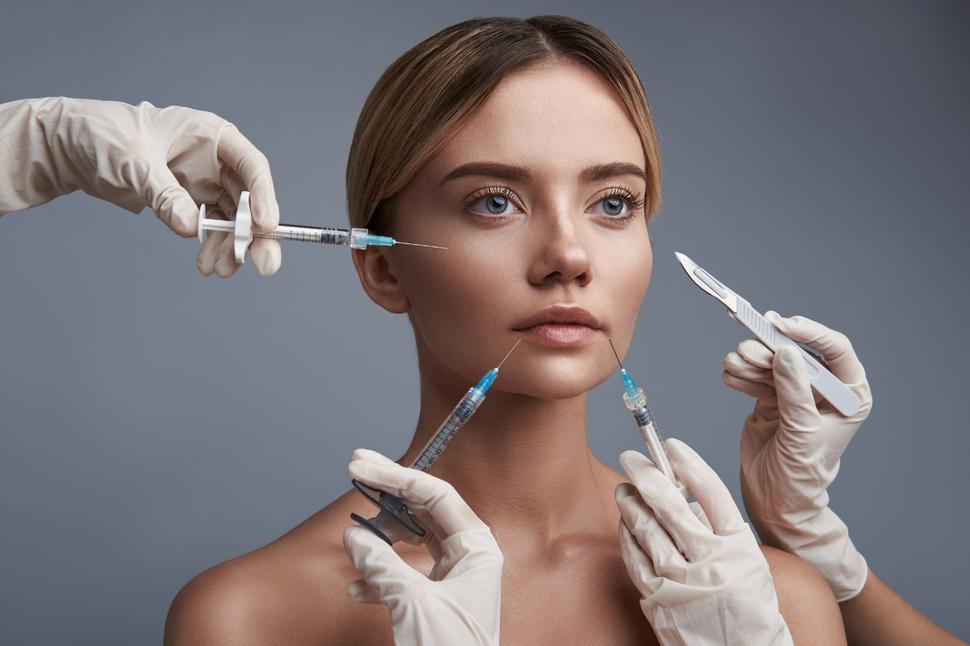 The Test Drive: The Newest Innovating In Needling, The Dermapen
Janetta Mackay discovers this new needling treatment is far less scary than it sounds
Sunday March 17, 2019
The promise
Dermapen is the latest innovation in dermal needling devices which are said to improve the complexion and boost collagen by inserting tiny points through the skin's epidermis. This proprietary pen-like device triggers the needles straight down at speed. It is rapidly being picked up by a number of skin clinics because it has no post-treatment down-time and is said to improve luminosity and reduce minor scarring related to acne, wounds and aging.
READ: Why A Thread Lift Is The New Facelift
The practice
The actual Dermapen process can be done in about five minutes but by the time clinics roll in a consultation/explanation, a thorough cleansing as skin preparation and follow the pen part with the use of a sculpturing mask with hyaluronic acid and a copper peptide infusion from DP Dermaceuticals, the whole process takes 30-45 minutes. This may include touching up your skin with a little medical-grade face base to disguise any pinkness before you leave.
I didn't need the camouflage, which was a relief as I've seen images of some needling processes that leave plenty of pinpricks of blood on people's faces. Some people may get a few tiny spots, but it certainly won't make an Instagram horror shot. During my treatment by a Dermapen trainer, I'd been told that the new gold standard Dermapen 4TM device was much kinder on the skin than professional dermal rolling because the needles were inserted vertically not at an angle, thus reducing the scratchy exterior inflammatory effect and ensuring the interior one better stimulated the skin's underlying support structures. Numbing cream is not needed.
The advance face mask is a bonus that leaves skin feeling well conditioned.
READ: The New Generation of Appearance Medicine
The price
$300 to $500 per treatment, but will vary between clinics depending on the package approach adopted.
The place
About Face clinics have a course of three treatments for $999, as a limited-time introductory offer. Aboutface.co.nz. To find other authorised Dermapen practitioners throughout the country, phone 0508 776232.
The verdict
This new kid on the block has diverted attention from dermal rolling, towards trigger stamping devices (of which there are others with different proprietary names). The pen is easy for a therapist to target and the name sounds less scary than talk of needles — although when you see them, they're so tiny and only insert a few millimetres, so no fear of vampires flocking. Take note, Dermapen will be around awhile.
Share this:
More Beauty & Wellbeing / The Latest