The Test Drive: Ghd Oracle Hair Curler Review
Beauty writer Ashleigh Cometti reviews the promise and performance of ghd's latest curling tool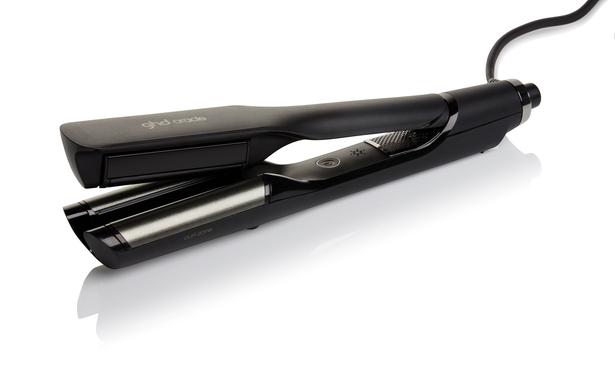 Sunday Aug. 4, 2019
THE PRODUCT: Ghd Oracle
THE PROMISE: Quick, effortless, beautiful curls in one simple stroke. No more wrapping or rolling hair to achieve the perfect curl, the Ghd Oracle features a unique U-shaped barrel to shape hair into undulating curls as it glides through the plates.
THE PROCESS: It's all in the way you hold the Oracle to create everything from Hollywood curls, to loose crimps, or beachy waves. The U-shaped barrel is made up of four ceramic plates. As the hair passes through the heated zone it is shaped into a curl, before gliding through the cooling system which sets the curl in place. This cooling technology also ensures the Oracle is cool to touch, meaning the plates can be placed closer to the roots for a better styling experience. Like many other Ghd products, the device heats, in 30 seconds, to what the brand says is the optimum styling temperature of 180 degrees.
THE PRICE: $380. Available exclusively from selected Rodney Wayne salons, which recommend an initial hands-on lesson with a Rodney Wayne Oracle expert.
THE VERDICT: Before using the Oracle for the first time, ask yourself this: how much time do I have? While the device was designed to be an easier method of curling hair for those who struggle with wands, figuring out how to rotate, twist or clamp hair to achieve the curl you're after takes time — even if you've had in-salon training. There's certainly a knack to it. My advice is not to rush while you're still learning, and work in small sections to ensure the best possible result.
Share this: