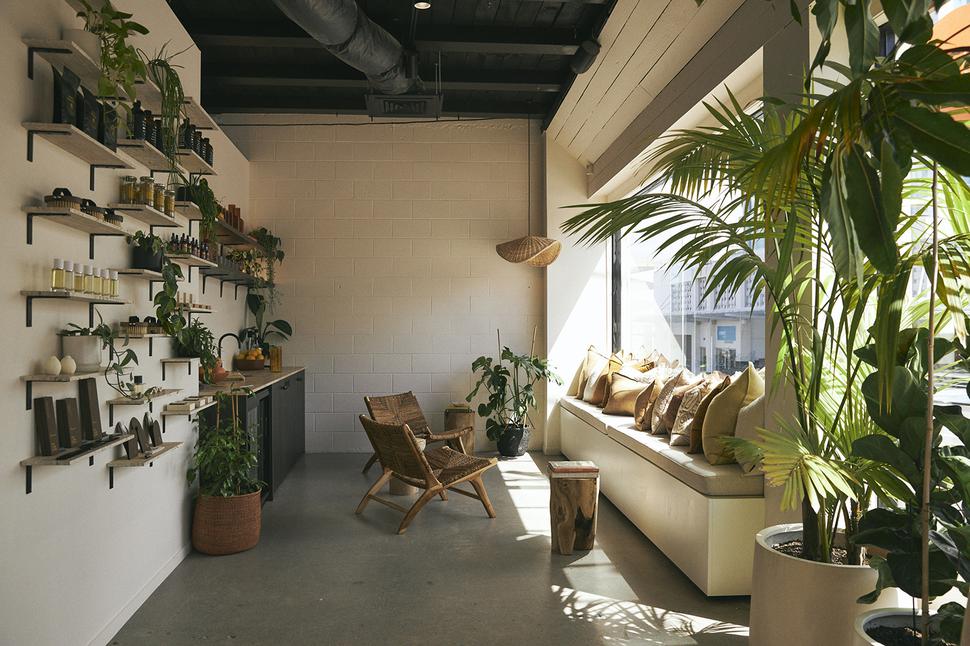 The Test Drive: An Infrared Sauna & Ice Bath At Slowe Studio
We discover the hot-cold treatment at this Takapuna newcomer
Thursday April 14, 2022
The promise: At Takapuna spa Slowe Studio, saunas set at 55 degrees combine near-infrared, mid-infrared and far-infrared wavelengths with chromotherapy, a form of light therapy where colour is purported to treat a range of mental and physical conditions.
Benefits are said to range from skin healing to improved circulation, muscle recovery and deep detoxification. The addition of intermittent dips in an ice bath set between 8 and 12 degrees assists in this hot-cold wellness treatment. 
The practice: Filled with light, bathed in verdant plants, and suffused with a hint of something rustic or Bali-esque, it's easy to walk into Slowe Studio.
The team is as warm and inviting as the interior itself, where they walk me through to my treatment room — a spacious, private oasis complete with a sauna, twin rainfall showers (a great feature if you want to try a sweat and chill with a plus one), an ice bath, towels and various wooden stools for your personal items.
READ: The Test Drive: The 90-Minute Fix At Skinography
I'm walked through how to use the sauna and how to brace for the icy, undulating waters (I'm assured it's okay if I don't last submerged for long) before a timer is set on the wall by the door and I'm left to an hour and 15 minutes of tranquil solitude.
With electrolyte water on a bench nearby, I disrobe into my togs and settle on a towel in the cube-like, cedar-clad sauna. 
Curious about chromotherapy, I read the instructions booklet neatly hung inside the sauna and opted for green, which the spa states is used as "a universal healing colour". You can simply change the colour by gently tapping the lamp on the sauna's ceiling for a range of options (red, orange, yellow, green, blue and violet).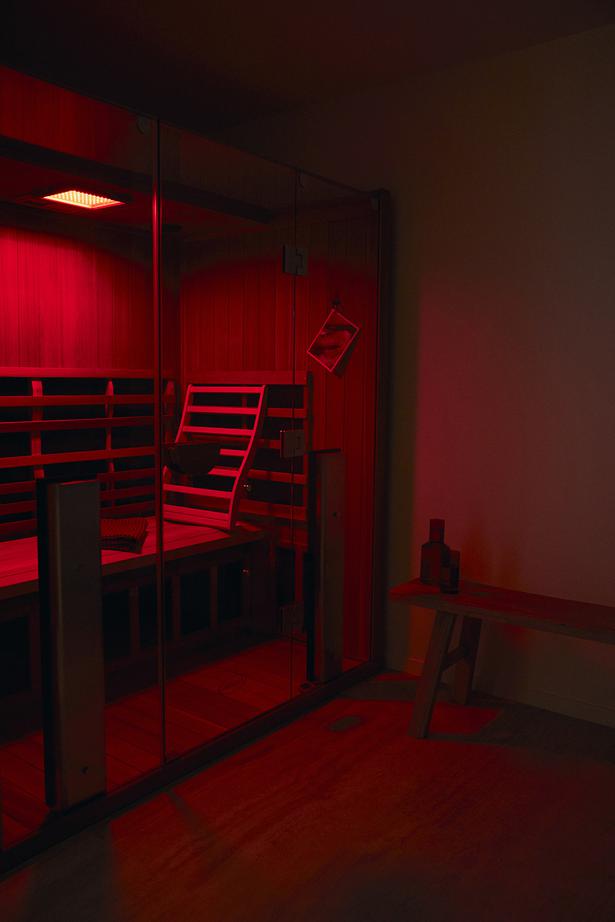 There's the option to utilise the tablet inside the sauna to watch a show on Netflix or Neon, or listen to your own music, but the walls of a sweat-inducing room felt like a golden opportunity to lessen my screen time and try to focus on slowing down my oft-racing mind.
After roughly 15 minutes I stepped out, veritably dripping, and sipped on my electrolyte water before a quick shower, followed by a bracing dip in the ice bath.
READ: The Test Drive: PBM Therapy At Hana
I repeated this process for the full session, only lasting roughly 30 seconds each time in the freezing waters. More steely dippers can keep their cool for several minutes.
I finished with a final shower, a lathering of Aotea's Kumarahou and Manuka Hand and Body Wash, and lashings of Aotea's Harakeke Seed Oil and Manuka Water Hand and Body Cream, and walked out relaxed, with a few complimentary Bliss Balls in hand.
The place: Slowe Studio, 8 Northcroft St, Takapuna, Auckland. See Slowestudio.co.nz
The price: Single sweat and chill session $90 (add a friend for $10). Five sweat and chills for $400, ten for $750, twenty for $1400, or try the introductory offer of three for $180.
The verdict: I like the idea of sitting back to a regular sauna-ice bath session. There's an intentionality behind it — the choice to remove oneself from the goings-on of every day and just take a moment to pause — that appeals.
While I can't attest to the effects of the chromotherapy after one session, I left notably more calm — and maybe that's the best way to feel after a moment of practicing wellness, and of surrendering your mind to a bit of quiet.
Share this:
More Beauty & Wellbeing / Wellbeing