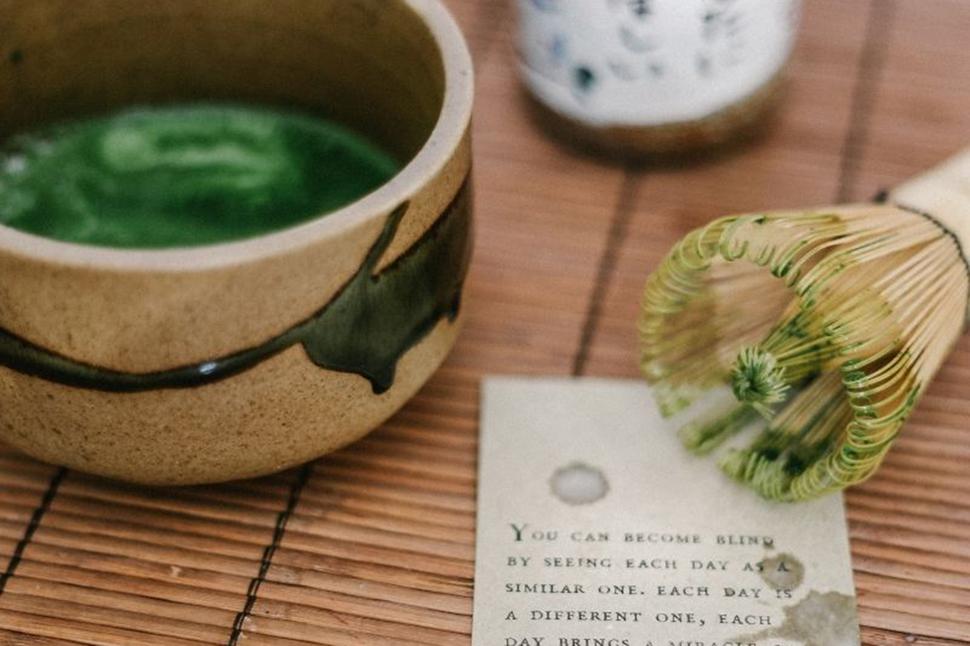 The Test Drive: Kosho Matcha Effective Firming Ritual At Alegria Beautyfarm
Matcha meets skincare in this gentle facial set amongst Matakana's rolling hills
Thursday June 24, 2021
The promise: A 1 hour and 30-minute Kosho Matcha Effective Firming Ritual facial, where plant-based ingredients, including jojoba oil, red algae, tomato extract, bamboo and rice, variously work to stimulate collagen, moisturise, calm, remove excess sebum and promote cell renewal with the skincare range's hero ingredient: matcha.
The practice: Alegria Beautyfarm, the home turned spa of founder Claudia, is a fitting scene for a beauty-motivated getaway. Set on a green peak amongst the rolling hills of Matakana, it's pointedly nonclinical, and closer to approaching a country holiday home than a staid commercial establishment.
On arrival, Claudia — warm and friendly — immediately puts you at ease as you walk to the spa, as separate from her home. Inside, she whisked up some organic matcha tea — a blend from Kyushu, Japan, she says, to support the absorption of the forthcoming topical treatments (the idea being that its potent levels of antioxidants, called catechins, will help stimulate skin circulation and support the intake of the facial's active ingredients) — while she took me through the procedure with the kind of assuredness you'd expect from someone who has worked in Aotearoa's beauty industry for more than 20 years.
Next it was on to a relaxing back massage in a private room to unwind, before the 10-step facial begun with a gentle foaming cleanser. A gel exfoliator was then applied to remove any debris, before a spritz of matcha face spray drifted down from above — a segue for a dry shiatsu face massage and a hydrating hyaluronic acid-infused serum.
Claudia's next facial massage was a stimulating one with an oil to encourage lymphatic drainage, and was removed with a warm towel in anticipation of my favourite part of the experience: a silken mask, made in part with the drinkable matcha tea powder and applied via a feather-soft brush. After 15 minutes she wiped it away and reapplied the spray and hydrating serum, then lightly pressed in an eye serum made with paracress extract, a herb native to Brazil that boasts a numbing effect and purportedly acts, in this case, as a kind of natural Botox. Claudia followed this with the Kosho Smart Protection Cream, a light moisturiser that also protects against UV damage.
As a final step in this cosseting experience, a singing bowl was placed in the centre of my stomach and gently tapped, which sent reverberations across my body.
Post-treatment pamper: a glass of water and a homemade chocolate treat filled with nuts and dried fruit.
The place: Alegria Beautyfarm, 180 Monarch Downs Way, Matakana, 0982. Visit Aesthetikonzept.com
The price: The Kosho Matcha Effective Firming Ritual is available at Alegria Beautyfarm for $185, from Mondays to Fridays, and at selected beauty salons and spas throughout New Zealand. At Alegria Beautyfarm, this includes a back massage and an eyebrow tidy.
The verdict: Soothing and hydrating, with layers of thoughtful, exacting steps you'd expect at a tea ceremony. That it's largely topical is an indulgence for dry and sensitive skin.
Share this: