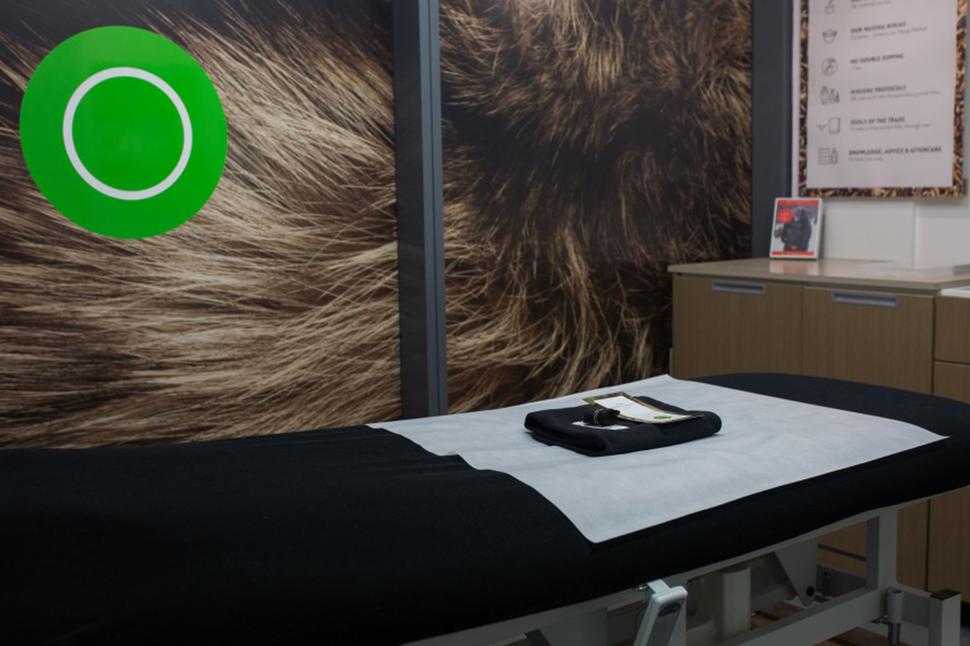 The Test Drive: McDaddy McLip & Chin Laser Treatment At Off & On
Writer Rebecca Barry Hill indulges in some powerful hair zapping
Saturday June 26, 2021
The promise: A permanent reduction in hair.
The practice: I love being a brunette, just not on my upper lip. And so it was that I took myself off to have my low-rent mo lasered at Off and On in Britomart.
These guys take safety seriously — the first 15 minutes of my consultation was spent filling out a skin-focused questionnaire on an iPad. The next 15 minutes was a presentation on what to expect, a bit about the laser, which my reassuring Irish technician Stacey told me was more powerful than IPL, and how much it was expected to hurt (like being flicked by a rubber band) and a patch test on a portion of my skin.
At my first official appointment, Stacey fitted me into a pair of black-out goggles and encouraged me to relax on the treatment chair in a frigid room (the laser needs cold, apparently). This time I held an icepack on my skin beforehand, and it had the desired effect before the machine got to work.
Stacey counted down the zaps, each one followed by the scent of a thousand Rapunzels in a fireworks factory. "Oh yes, I meant to warn you," laughed Stacey when I mentioned the smell. "It's completely normal."
I'll need to return for another six to seven sessions for the treatment to be effective, as the individual hairs grow at different speeds and need to be in the anagen phase to be killed off.
The place: Off and On, 56 Galway St, Britomart, Central City. Visit Offandon.co.nz
The price: $360 for 8 sessions.
The take-home: Stacey was the friend and therapist my anxious soul needed and allayed any fears I had. She also gave me a topical treatment for spots should they flare up post-treatment (as one tiny one did after the patch test.)
She then applied a tinted moisturiser to my upper lip so I could head straight back to work after the treatment. I was warned to stay away from hot baths, spas and exercise for 24 hours afterwards and encouraged to use an SPF and avoid the sun.
The other rules involved shaving before the next treatment and not using active skincare or scrubs on the affected area. Products with shimmer or glitter were also out, which wasn't disappointing considering the point of this exercise is to discourage people from looking at this part of my face.
The verdict: Laser is an intense treatment that involved a few of my darkest fears (claustrophobia, being burnt alive, etc.) but after getting over myself, I've decided that if it works, I'll be the happiest brunette in the land.
Share this: