The Test Drive: New Wave Wellness Retreat At Earth Energies Sanctuary
Ashleigh Cometti finds her bliss at this bucolic haven, specialising in stress and anxiety management
Friday Aug. 2, 2019
THE PROMISE
Earth Energies Sanctuary is the passion project of Marie Latus and Duncan McKenzie, who were inspired by their own wellness journeys to establish a sanctuary in the countryside.
As the name suggests, the rural retreat is designed to vibe off the energy of its surroundings — the couple grow native kawakawa to blend into ointments, nurture beehives and manage their farm stock organically.
Overnight guests are encouraged to relax and unwind in the privacy of a secluded cabin, situated on 200 acres of fertile, sustainable farmland overlooking the Firth of Thames.
At the main residence, some 800 metres away, guests choose a deep relaxation treatment to centre the body and mind.
Every treatment shares the common theme of bringing guests to a deeper, 'theta' brainwave state, restoring balance for optimum relaxation, creativity, insight and mindfulness.
The sanctuary also offers half-day treatments that can be pre-booked before arrival.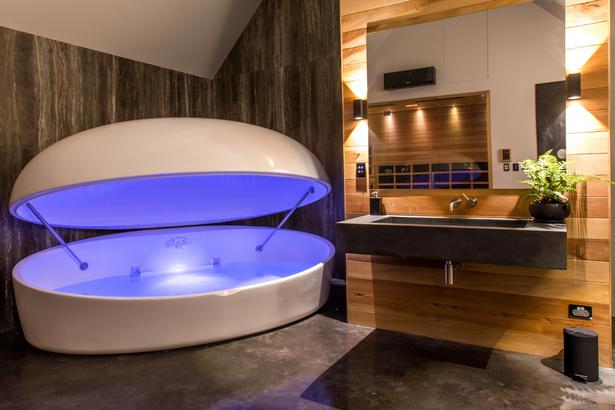 THE PRACTICE
The art of personalisation is not lost on Marie; who sent across a pre-visit questionnaire ahead of our stay. She does so to help her personalise the trip — we were welcomed with jars of custom-blended kawakawa salve, including one to relieve my husband's backaches.
The size of the bath was matched by the large cabin, bed and generous meal servings. I'd never seen my husband devour something as quickly as he did the gluten-free brownie with burnt orange cream that greeted us on arrival.  
After an evening rugged up next to the fire, we retired to the mezzanine bedroom, where Marie had poured ylang ylang into a diffuser to promote a sense of bedtime calm.
The next day, we drove up the hill to the therapy rooms where (during a hot stone foot soak) Marie led us through a series of questions to customise treatments.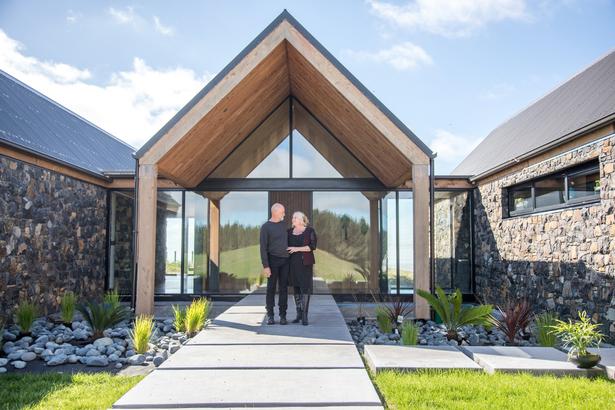 I started with the zero balance 'secrets of the skull' in a dry treatment room with Marie, while hubby headed to the wet room for the infrared sauna and floatation therapy.
Marie used light pressure over my head, neck and back to release the strain within my cranial bones, membranes and bone structures.
We then switched places so hubby was with Marie while I rinsed off for floatation therapy. I was instantly buoyant thanks to the 500kg of therapeutic grade Epsom salts contained within. Upon closing the lid, total sensory deprivation ensues, designed to take you to a deeper state of consciousness.
Our final treatment was a joint experience, where Marie led us through a clinical hypnotherapy session, inviting us to tap into our subconscious mind and rewire any self-limiting thought patterns.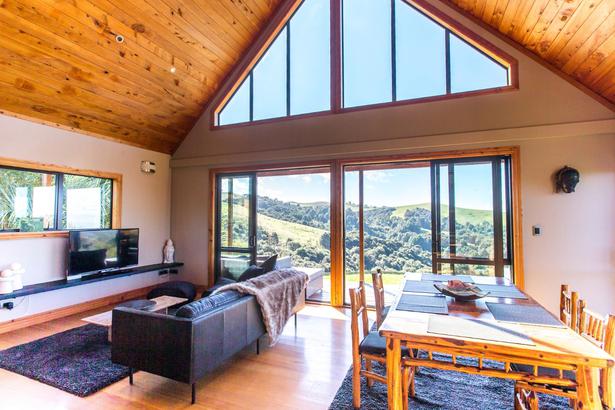 THE PRICE
From $590 for a one night stay for two guests (We Create, You Cook three course menu additional $90 per adult), $490 for the Sanctuary Bliss Half Day package for a 3 ½ hour personalised program.
THE PLACE
Earth Energies Sanctuary is located an hour outside Auckland, at 3315 State Highway 2, Mangatarata. See Earthenergiessanctuary.com, or phone (07) 867 3448.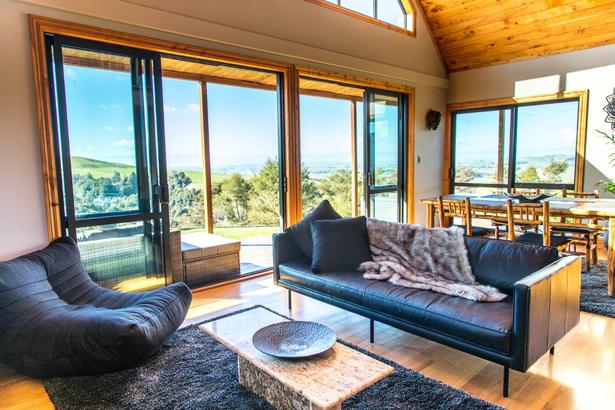 THE VERDICT
I must admit: I've always been a little on the high-strung side. I take at least three days to properly unwind on holiday, and at work my mind is always jumping to the next thing on my to-do list. That being said, I was surprised at how quickly I was able to switch off after arriving at the cabin.
Maybe it was the ylang ylang diffusing upstairs, or the bathtub that beckoned, but the pressures of daily life did seem to lift from my shoulders as I took in the sprawling view.
The treatments themselves did what they said they would — promoted relaxation, released tension and de-stressed the mind — and I believe many an A-type personality or busy worker would benefit from a half day spent with Marie.
While hypnotherapy requires more than one session, it certainly did quiet the mind at the time.
We departed Earth Energies as much happier, more relaxed versions of ourselves. It's reassuring to know that amid the hustle and bustle of day-to-day life, a tranquil spot such as this exists to help to restore a little balance where it's needed most.
Share this: