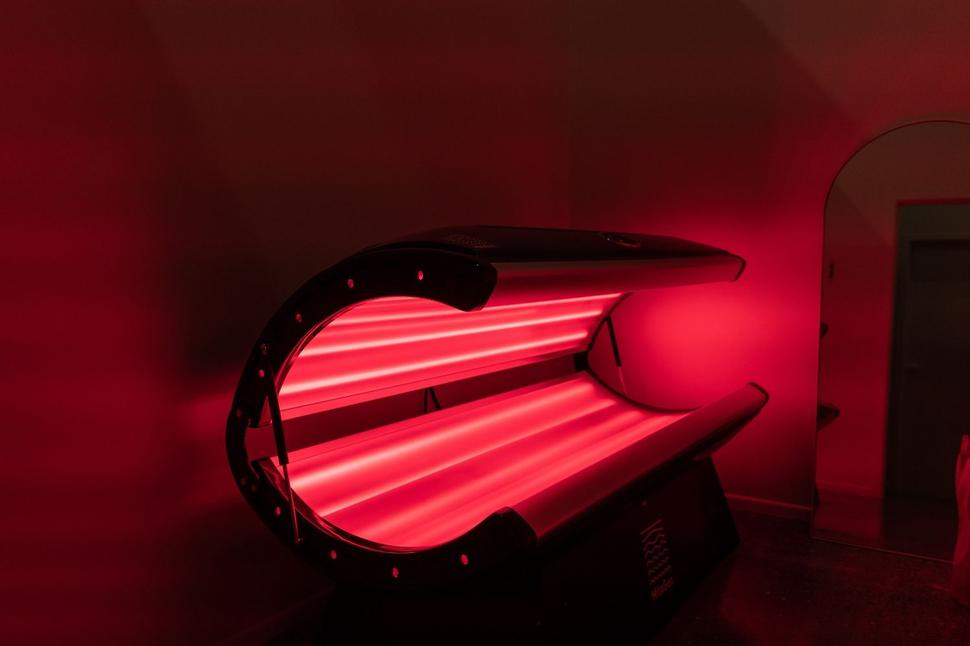 The Test Drive: PBM Therapy At Hana
Beauty editor Ashleigh Cometti reviews a lesser-known full-body treatment, said to boost overall wellbeing
Tuesday Aug. 17, 2021
The promise: Any beauty editor worth their salt will be able to rattle off the many skin-boosting benefits of facial red-light therapy, and photobiomodulation (PBM) therapy works on a similar premise, but this time for the whole body.
PBM therapy (or Light Pod therapy as it's affectionately termed by those in-the-know) is most commonly used to treat soft tissue injuries, joint conditions and neuropathic (shooting) pains, as well as repairing sun damage, reducing wrinkles, fading scars and healing acne and blemishes.
At Hana, the MitoGen Whole Body PBM light pod works by delivering a concentrated red and near-infrared light wavelengths to the body, said to boost cellular energy production, stimulate healing and regenerate damaged tissues.
It's also especially good for athletes, working wonders on everyone from gym junkies to marathon runners, due to its positive effects on the body's mitochondrial function, which in turn delivers energy to cells thereby boosting physical performance.
Regular PBM sessions have also been proven to increase muscle mass (#gainz) and minimise damage to muscle tissues by bringing down inflammation, combatting oxidative stress and preventing DOMS (delayed onset muscle soreness).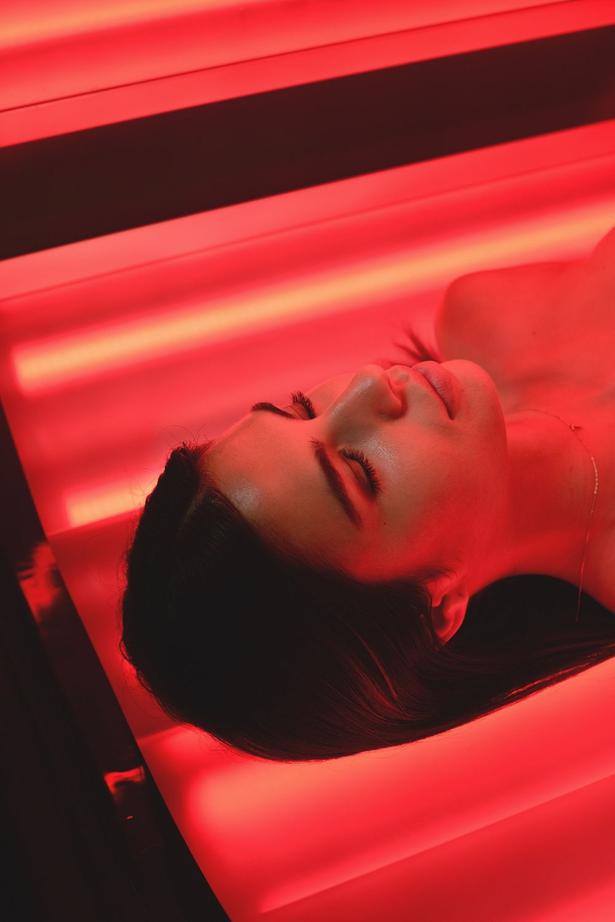 The practice: I've been lucky enough to experience a handful of treatments at urban oasis Hana, and this privilege isn't lost on me.
Walking in, it's difficult to believe you're standing in the same spot a demolition and salvage yard once did, except now it's been reimagined as a stylish commercial development proferring a unique lifestyle offering. 
In typical fashion, I was running slightly late for my appointment (blame deadline and underestimating the time it would take to drive across town), so when Julia welcomed me in her sweet, hushed tones and offered me a glass of water spiked with electrolytes, the day's stresses began to melt away.
And continue to melt they did, as I was led through the soothing space to one of Hana's PBM treatment rooms, minimally decorated with a floor mirror, rug and stool on which to pop my belongings.
Julia invited me to disrobe (buff is best, apparently) and talked me through how to operate the light pod before exiting the room.
She told me the wavelengths of red light in the PBM light pod were safe for eyes, so I could leave them open or close them depending on what felt most comfortable. 
I also had the option to listen to my own music, a podcast or enjoy a guided meditation by Hana, but decided silence was golden.
READ: The Test Drive: Contrast Therapy At Hana
Always one to follow instructions, I got naked and powered up the pod.
I must confess, in my younger, more reckless years I did dabble in sunbeds, and the experience of climbing into a lit-up pod in the nuddy definitely felt a bit like déjà vu.
But rather than sizzle my skin, this time the lightly warmed bed bathed my body in healing light.
My mind tends to wander in low-stimulus environments such as this, but I made a vested effort to slow things down and focus on my breathing to really make the most out of my treatment.
Before I knew it, 20 minutes was up and the pod had powered off. I'd anticipated re-emerging as a sweaty mess, but as the bed hadn't hit the kind of temperatures I was used to, I just felt warmed and comfortable.
I sipped on my electrolyte water while dressing, and the entire appointment took 30 minutes from start to finish.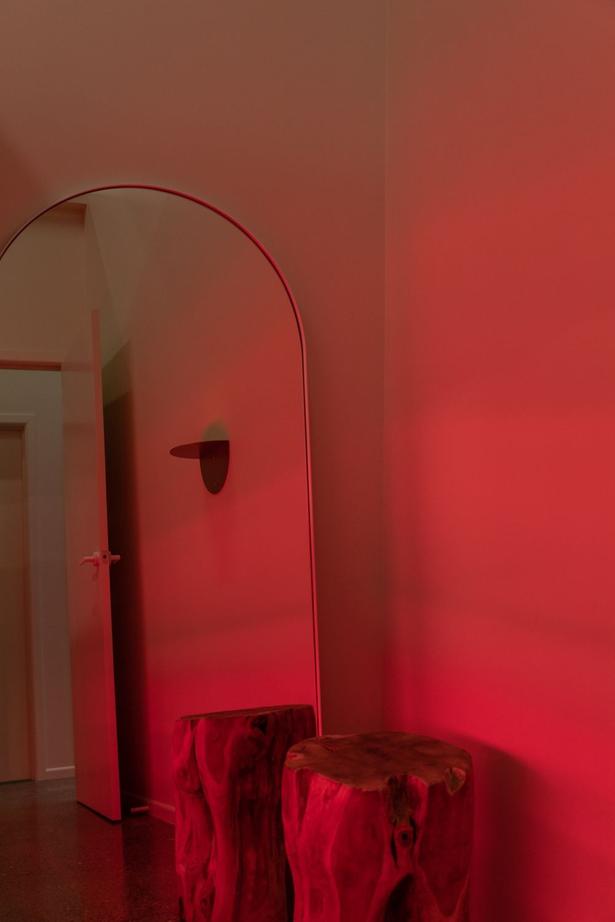 The place: Hana, The Scrap Yard, 18 Westmoreland St West, Grey Lynn. See Hana.nz
The price: A single 20-minute PBM Therapy session is $90. Sign up for the introductory offer (three sessions in one month) for $199, or a membership of $65 per session per week. Concession fees range from five sessions for $400, 10 for $700 and 20 for $1300.
The verdict: It's recommended to use the pod daily (or every second day) for at least two weeks to kick-start results, of which I couldn't commit to due to impending gloss deadlines. This can then be followed by once- or twice-weekly maintenance sessions.
Instead, I experienced three 20-minute appointments all up (one of which was flanked by a heavenly 45-minute infra-red sauna) across a three-week period, which was a nice taster of the treatment.
I do believe I would have experienced the full effects of the treatment had I been able to do a two-week intensive course to start with, but after each I did feel more relaxed and happier overall.
I'm lucky enough to not be plagued with any chronic pain conditions, but do feel this would be beneficial for someone like my husband who has struggled with a bad back for most of his adult life.
Share this: