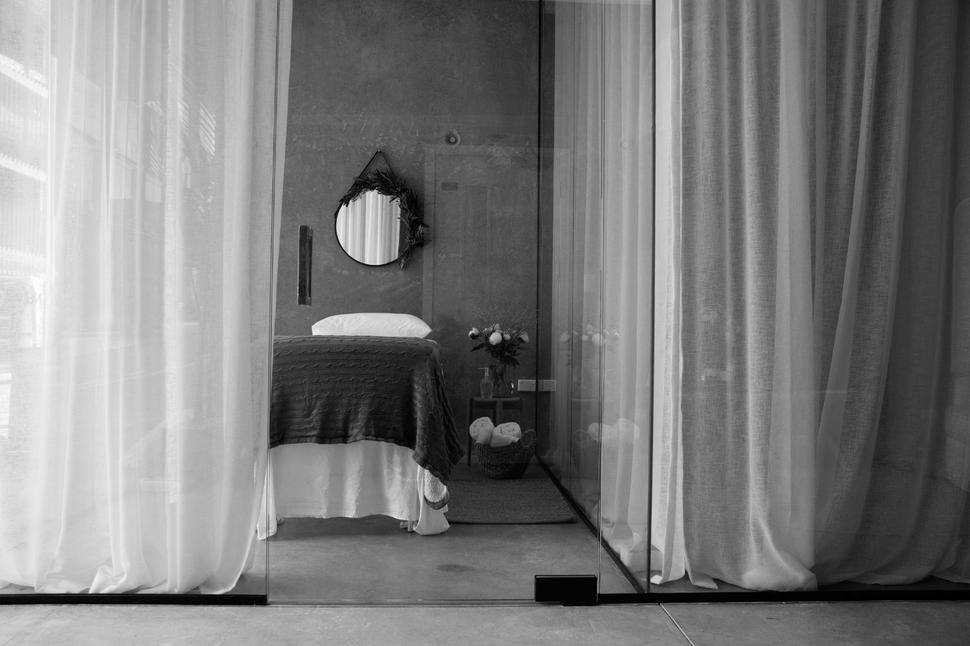 The Test Drive: The Sheila Perez Method At My Beauty Room
Creative and fashion director Dan Ahwa trials this specialised lymphatic draining and lipo-sculpting massage to slimming effect
Wednesday June 16, 2021
The promise: The benefits of lymphatic drainage include the movement of lymph fluids around the body, helping remove waste and toxins from the bodily tissues.  
The Sheila Perez method is a more specialised form of lymphatic drainage massage that aims to reinvent this type of massage all while helping detoxify the body, eliminate fluids, cellulite and stimulate the bowel function. The focus is on 're-modelling' the body.  
It's no surprise how celebrities vouch for it including Elle Macpherson, Sharon Stone, Cindy Crawford, Kaia Gerber, Naomi Campbell, Lenny Kravitz and Phil Collins.  
I google pictures of Phil Collins to see what kind of shape he's in, but get distracted by a Vanity Fair article about how his ex-wife wants full control of Phil's $40million mansion in Miami. A Sheila Perez massage will no doubt help alleviate that type of stress. 
The practice: Upon meeting my specialist Nikki Ainsley, I was taken to a room at the front of the clinic that was clean, warm and well lit. Nikki is a qualified naturopath of 14 years who is passionate about lymphatic health, and we discussed the areas of my body that felt out of sync including pain in my neck and shoulders.  
Interestingly, part of the massage was a vigorous massage of the abdomen, a helpful aid to improving the digestive system. 
The downward strokes toward my pelvis was part of the lymphatic drainage process and a way to apparently help reshape and improve the contours of my body. This continued around the legs and arm area, the latter felt particularly great. The nodes around my armpits were also given attention.  
A mix of sliding, kneading, clamping and percussion lymphatic techniques are used. 
Nikki noticed there was a lot of blockages around my sternum area and proceeded to help massage this area with some steady breath work. Having come off a deadline, she wasn't surprised.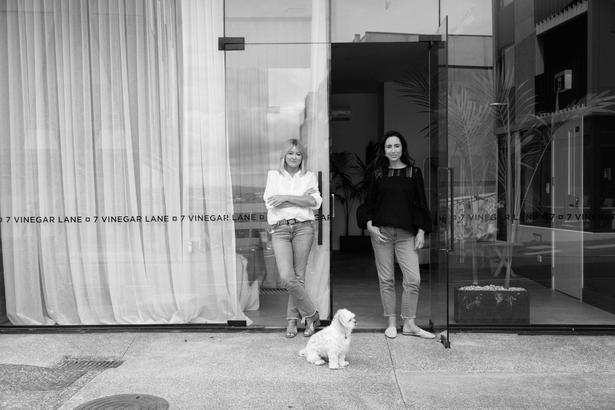 Left to right: Founder Nicky Watkins and qualified naturopath Nikki Ainsley outside the Grey Lynn clinic. Photo / Olivia Kirkpatrick

The take-home: It is recommended that you do not eat or drink an hour before the massage. Post massage, drink plenty of water and avoid any intense movement or exercise.  

Before and after photos are taken and sent to you to assess how your body has responded to the massage. I have the photo of my back on my phone that I look at from time to time. There's something fascinatingly gruesome about looking at pictures after a session. 

The place: My Beauty Room, 7 Vinegar Lane, Grey Lynn. Visit Mybeautyroom.co.nz

The price: $300 for an hour session. If you cancel a Shelia Perez Method appointment with less than 24 hours' notice, a 50 per cent fee will apply. 

The verdict: I believe in the benefits of a good lymphatic drainage massage, and having tried a couple in the past, this one is great for people wanting something that combines the detoxification benefits with body sculpting.  

Good for anyone feeling a little bloated and maybe wanting to look their best for a special occasion, or anyone that's feeling low in energy, constantly tired and needing a full body WOF.  

This massage really helps improve circulation and helps improve sluggish skin reduce cellulite. Anyone dealing with digestive system issues will also benefit from this. All the ailments that come with modern life's stressors can be addressed with the help of a good lymphatic drainage massage like this one. 

It's not necessarily a relaxing massage, but you'll be able to sleep a little better for a few days after. 
Share this: