SPONSORED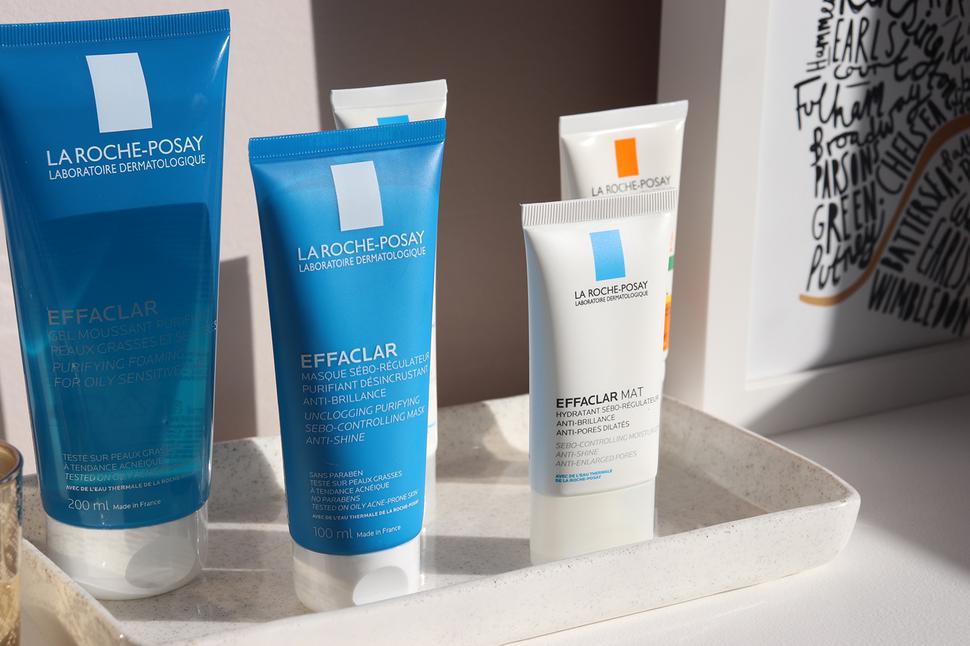 The Innovative Skin Technology From La Roche-Posay
Viva beauty writer Ashleigh Cometti trials La Roche-Posay's Effaclar Spot Scan
Monday June 22, 2020
La Roche-Posay's Effaclar Spot Scan is the first personalised acne diagnosis that harnesses artificial intelligence to analyse the user's selfies, counting imperfections and determining an acne grade from 0 to 4+. An alert message will pop up if the grade shows that a consultation with a dermatologist is needed.
After the analysis is complete, the user is prescribed their personalised Effaclar regime, as well as tips on how best to improve their skin's condition. A simulator depicting before and after photos helps predict future results, with an in-built skin diary able to track skin improvements over the course of a year.
But exactly how accurate is it? La Roche-Posay tapped the world's top dermatologists to analyse thousands of images of people with different skin types and acne severity to inform the Effaclar Spot Scan's algorithm, or how the site 'reads' the user's skin.
With technology like this, snapping a selfie now feels vital over vain.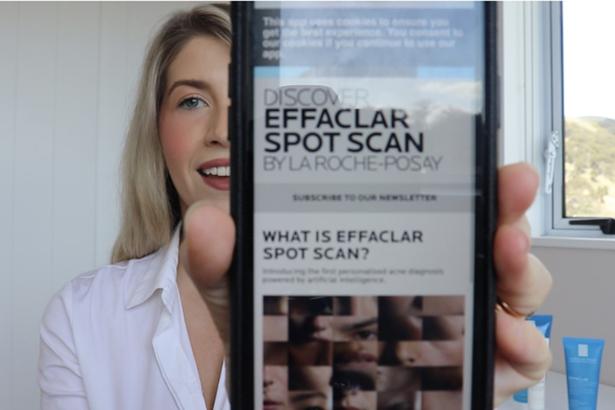 The practice: It's always a little confronting seeing your skin up close, but the Effaclar Spot Scan makes easy work of pinpointing the areas that could do with a little TLC.
I first used the scanner after removing my makeup at night and took three selfies: one from the front, as well as a left and right profile. The frontal picture found three blackheads, no pimples and two pigmented marks, the left profile found no imperfections, and the right profile found no blackheads, no pimples and one pigmented mark, giving an overall skin grade of 0/4+.
I was pretty pleased to have received a grade of 0 and found the marks detected were pretty well spot-on. I did have a few pigmented marks that I thought would have shown up, but the contrast between them and my natural skin tone may not have been strong enough.
The results of my diagnostic scan determined the three products in my personalised Effaclar regime. Backed by 25 years of dermatological expertise in oily and acne-prone skin, Laboratoires La Roche-Posay developed the Effaclar range to combat surface impurities and tackle oiliness.
First, the La Roche-Posay Effaclar Purifying Foaming Gel, which recruits zinc to fight acne causing bacteria while gently eliminating impurities and excess sebum. As an avid double cleanser, I was pleasantly surprised at the gel's efficacy at removing my full coverage makeup at the end of the day.
Next, the La Roche-Posay Effaclar Mat Anti-Shine – an anti-acne moisturiser that aims to hydrate yet mattify skin. The creamy texture renders it smooth enough to wear under makeup, and after eight hours' wear I found my skin considerably less shiny than it usually is with my regular moisturiser/primer combo.
Once weekly, I was prescribed the La Roche-Posay Effaclar Sebo-Controlling Mask which includes kaolin clay for its purifying and mattifying properties.
I supplemented these three products with La Roche-Posay's Duo+ and Anthelios XL Comfort Cream SPF50+ to complete my new day and night skincare regime.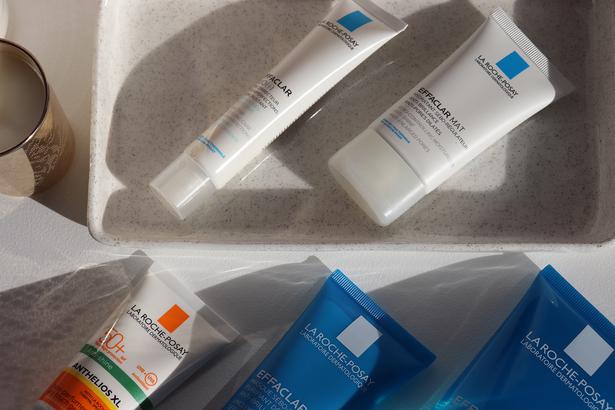 The price: No subscription needed – the Effaclar Spot Scan is free to use and is most compatible with the Safari browser. La Roche-Posay Effaclar products are priced from $17.99.
The place: The user-friendly service enables you to analyse your skin in the comfort of your own home. An excellent option for those who are self-conscious about their skin issues. Also great for those wanting to continue social distancing at alert level 1.
The verdict: Since falling pregnant and giving birth to my now five-month-old son, I've noticed a considerable difference in the texture, tone and clarity of my skin.
In my former life, I wouldn't have thought twice about booking in for a consultation with one of Auckland's top dermatologists but as a new mum, my life is dictated by nap schedules. The Effaclar Spot Scan provided me with a convenient alternative that enabled me to learn more about my skin and how to revise away impurities.
I experienced heightened skin sensitivity while pregnant, and this has continued postpartum. As a result, I've been seeking products with sensitive formulations or ones that look to soothing ingredients like thermal water to hydrate and nourish my skin.
The La Roche-Posay Effaclar range is unique in that it has been tested on sensitive skin trial but recruits ingredients efficacious enough to address skin concerns like hormonal breakouts or acne.
I trialed products in my personalised Effaclar regime over two weeks, and found that after an initial purge (which can be common when giving your regime an overhaul) my pores did appear smaller and congestion around my nose and chin was starting to clear. I found the concentration of salicylic acid in the Effaclar Duo+ to be slightly astringent, so rather than apply it all over my face, I used it as more of a spot treatment on problem areas.
I'd be interested to use the Effaclar Spot Scan again after a month of following the regime to see how much my skin improves over time.
The La Roche-Posay Effaclar range is available in-store from Chemist Warehouse and selected Life, Unichem and independent pharmacies, or online at Chemistwarehouse.co.nz or Lifepharmacy.co.nz 
For more information or to try La Roche-Posay's Effaclar Spot Scan for yourself, check out Au.spotscan.com
Share this:
More Beauty & Wellbeing / The Latest