The Test Drive: Ultraformer III At About Face
Editor Amanda Linnell turns to ultrasound energy for a high-tech treatment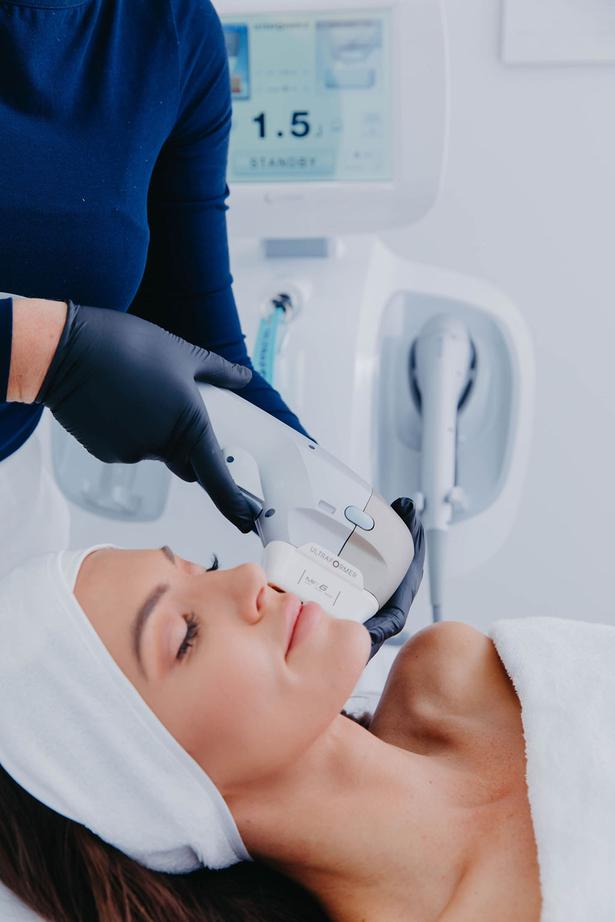 Friday June 18, 2021
The promise: A high-tech alternative to surgery or Botox, this uses ultrasound energy to "lift, tighten and contour".
The practice: The initial consultation and treatment takes 1.5 hours in the confident hands of clinic manager Charmaine Moukarzel who recommends I have the "Hollywood Lift" — a three treatment course over three months.
First Charmaine cleansed my face and took a series of photographs to track any change.
Next a thick gel is applied across my face before she slowly works her way across my forehead, around the eyes, across the jawline, the chin and neck using a machine which delivers "micro-focused ultrasound energy" at precise skin depths without damaging the surface.
The take-home: To finish Charmaine talked me through my ongoing skincare, the need for daily sunblock and she recommended vitamin A. We took a second lot of photos and she recommended I return for the next two treatments. There's no downtime and I could go straight back to work after my session.
The place: About Face, 415 Mt Eden Road, Mt Eden. Visit Aboutface.co.nz
The price: Hollywood Lift starts at $850.
The verdict: The machine creates heat — to stimulate collagen and tissue remodelling — and it was at times quite uncomfortable, but I felt safe in Charmaine's experienced hands as she kept me well informed throughout the procedure. She advised that you progressively see improvement over 12 weeks, so I would definitely return to experience the full course to see the full results.
Share this: