Tips for finding a fragrance to suit your style
The best way to find a fragrance to suit your style is to trust your emotional instincts, discovers beauty editor Janetta Mackay.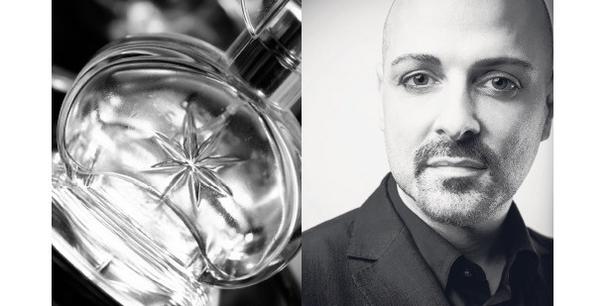 Saturday Dec. 6, 2014
New Zealand women have a carefree, relaxed and experimental approach to life and beauty. It's hard to disagree with this assessment - made by an immaculate international fragrance expert - but I'm wondering if he really means we're all a bit too laid-back to pass Parisian muster.
The well-mannered and much-travelled Danny Ventura, who represents some of the world's biggest names in designer fragrance for the French company Beaute Prestige International, reckons women here have "a sexy confidence that shines through". He's not just being smooth, he's talking in terms of the sort of perfumes we are attracted to, as much as about our slightly, shall we say, just-out-of bed appearance.
We're not groomed power dressers like New York City business women who, he says, like statement scents, or lovers of opulence as found in the Middle East; rather we are influenced by our outdoor lifestyle and four-season climate.
This in turn is reflected in our style and fragrance choices. Ventura says analysing geography into aroma is not as simple as assuming New Zealanders are mostly drawn to airy or woody outdoorsy scents, rather that we take a varied and individual approach.
"It seems to me, women here are willing to forge their own style and go their own way and don't care about what people think," says Ventura, who has visited several times.
In other markets, tastes are more stratified. In Asia, the preference is overwhelmingly for light, airy fragrances, mostly due to climatic conditions. South American preferences are often exuberant. But worldwide, Ventura points to a growing diversity of choice.
Women are less likely to stick with a signature scent and more likely to adopt a fragrance wardrobe than ever before. No wonder, given how many there are to choose from. In the 1960s, Ventura says around half of all women chose and kept to one fragrance, by the 70s-80s this had dropped to maybe 30 per cent and now fewer than 10 per cent of women wear the same fragrance exclusively.
Taste also matures with age. "In your 20s you want to impress friends, colleagues, your boyfriend. Later, you're less interested in what others think," he says. "You come into your own in your 30s and 40s, looking more for quality and caring less what people think and more where you are at in life."
The growth in the grown-up market is away from celebrity-style scents, which are put together quickly, into more complex creations with lasting appeal. "Someone willing to spend $150 wants to be happy," says Ventura.
Traditional fragrance groupings still hold true in helping determine whether someone will be drawn mostly to the likes of an oriental, floral or chypre-type fragrance, but Ventura prefers to help guide selection by drawing emotional pictures.
Fragrances these days are often hybrid types, so he says it is more useful to winkle out people's preferences by asking them, for instance, to conjure up a romantic scene and then taking their answer as a jumping off point in selecting what they might like. If their idea of romance is roses and white lace they may well be the floral type; if they say a beach picnic, they are more likely to be drawn to a crisp, fresh scent; or, if they say a cosy log fire, they may like something with smoky depth.
This visualising technique is something Ventura shares with counter staff, to help in selections from BPI's varied catalogue, which includes Narciso Rodriguez, Elie Saab, Jean-Paul Gaultier, Kenzo and Issey Miyake.
He also recommends that women struggling to describe their own preferences try visualisation as an aid. Clothing, colour or taste can all be used as a descriptive jumping-off point, with women explaining if they are drawn most to texture, weight, lightness, brightness, delicacy, boldness or variety.
In the end though, he says fragrance buying - whatever the individual choice - all comes down to tapping into an emotional need.
So what do women want from fragrance? "Confidence. To feel beautiful, attractive, desirable."
What do men want? "Men want to feel tall, rich and powerful."

MATCH-MAKER
Danny Ventura offers these tips for fragrance buying and wearing:
• Shop in the morning when you are fresh and ready to experience different scents.
• Visualise a happy place and communicate the images to the counter assistant as a style guide.
• Test no more than three fragrances, one on the left wrist, one on the right, possibly another on a stick, pending a later skin test.
• Leave the store, allow the fragrances to dry on your skin, and only then seek a second or third opinion.
• Don't wear your favourite fragrance every day, limit yourself to 2-3 times a week, so you don't get so used to it that your olfactory enjoyment wanes or you are tempted to overdo it to recapture its initial effect.
• The difference between eau de toilette and eau de parfum was once mostly about concentration not scent, but these days the reinterpretation by type might mean each possibly has a quite different aroma.
• In applying fragrance, remember 80 per cent of body heat is lost through the upper regions, so apply fragrance lower down for greater staying power and to keep away from sun-strike areas.
• Try application below the breast bone, on the ribs or tummy area, to the thighs and behind the knees.
• Fragrance molecules rise, so don't spray in the air and walk through the cloud, leave this wasteful practice to the movies.
• Spray fragrance on to your hands and then tap it on your body, exactly where you want it. Before rinsing your hands, inhale and enjoy. The right fragrance will enhance your emotional well-being.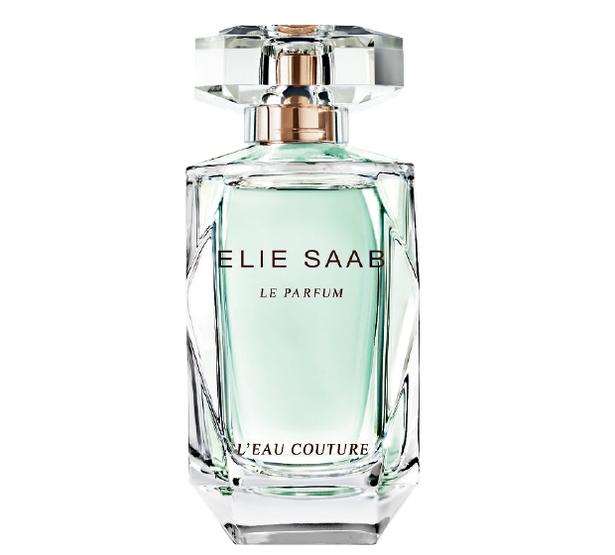 MY BEST DATE
After I answer 20 multi-choice questions about my fashion, jewellery, interior, travel and other lifestyle preferences, Danny Ventura determines I like the mystery of oriental fragrances. This, he says, shows I like to make a statement and want a fragrance that is memorable, with a trail. I pick my perfumes for personality as much as prettiness.
I demur and say that I'm not into knockout aromas, but he reassures me that although orientals once had a reputation as being heady and in your face, the modern versions tend to be more aromatic and less spicy. So that's okay then. I have always been drawn to woody and green notes, although I find that often the latter don't sit well on my skin, so I tend to default to favourite floral-oriental fragrances.
Ventura picks Elie Saab, L'Eau Couture, with its interesting note of green almond, as a good choice for me. It is an oriental with a modern feeling and a bit of freshness. He describes it as an accessory fragrance and says I'm not a one fragrance kind of girl.
Agreed, and this one does take in all the right elements for my type so I would happily wear it, although I find it a bit sweet. I'm impressed, however, that purely from his mood questionnaire and a few sample sniffs, we've honed in so quickly on the right style of fragrance for me.
Share this:
More Beauty & Wellbeing / How To