Treatment time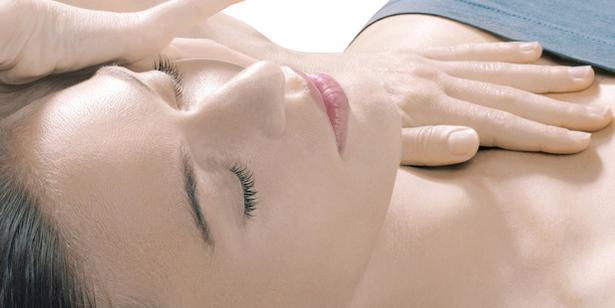 Thursday Oct. 23, 2014
THE BODY WRAP
The promise: Transport yourself to the tropics with Pure Fiji's Anti-ageing Nourishing Wrap, a cocooning spa experience, including a body mask, using guava extracts for their aromatic and enriching effects. Guava contains high concentrations of vitamin C and, combined with ngi grass extracts, will boost hydration levels, with skin also left more toned and your spirit uplifted.
The practice: This 75-minute indulgence begins with the application of heat packs to relax muscles, before a warmed milk bath mix is drizzled on to your body to dampen and soften skin for its sugar rub. The crystals are gently massaged in, allowing the naturally occurring alpha-hydroxy acids found in sugar cane to exfoliate as they dissolve. Residues are removed with a steamed towel before a signature Fijian Lomilomi back massage begins. Next, Pure Fiji's Guava Body Masque is applied back and front and you are wrapped to allow it to better absorb. During this time a separate foot mask also steeps in and you can choose from a head or face massage with warmed oil.
THE MARINE FACIAL
The promise: Thalgo's new Heart of the Ocean Ritual is designed for skin that lacks suppleness, radiance and, like mine, is thirsty for moisture. This marine-inspired treatment features the new Thalgo Source Marine Hydra-Lumiere 24-Hour Skincare range. Ingredients are said to be extra rich in silicium, manganese and zinc. The treatment includes the exclusive marine ingredient Seve Bleue des Oceans.
The practice: 60 minutes of pure relaxation. My therapist tailors the treatment to my skin type with products including a scrub with marine crystals. The Ultra Hydra-Marine mask and Alginate mask infuse the skin, and the Hydra-Marine 24h Gel-Cream hydrates.
The place: A dark room in the heart of the Langham's Chuan Spa is the perfect place to give yourself up to the relaxing massage designed to recreate the natural rhythms of the sea.
The price: $165 Mon-Fri, $175 weekends. To book, ph (09) 300 2960.
The verdict: I love any treatment that over delivers - not only is this an amazing facial, it is also a beautiful upper-body massage. By the end of the hour all traces of dry skin are gone, and my face feels smooth and silky. My partner comments that night on how good my complexion looks, and it continues to feel smooth and supple all week. I would definitely do this on a regular basis.
Share this:
More Beauty & Wellbeing / Trends