Treatment Trial: Dermalogica's Ultimate Repair
Plump up the volume of sun-ravaged skin.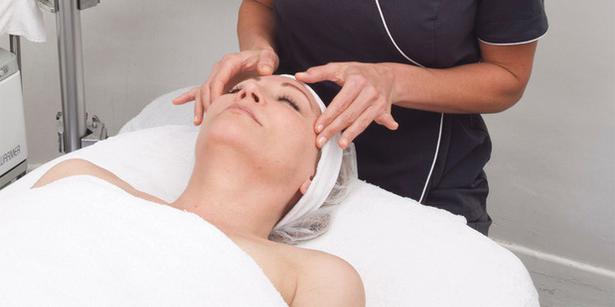 Wednesday Jan. 14, 2015
The promise: Sun-damaged skin will receive a timely boost from Dermalogica's Ultimate Repair MicroZone treatment. There's two repair options: for Prematurely Ageing and Sun-Damaged Skin and for Sensitised and Dehydrated Skin. MicroZones treatments (there are 10 to choose from) offer targeted results for everything from eyes to decollete and take just 20 minutes. (Allow extra time for form filling and consultation on a first visit).
The practice: I recline on a spa bed, but there's no need to disrobe for this quick fix. Without the fluffy towels, inhaling of oils, and foot, hand or head massages that are usual in longer facial treatments, there's still plenty of time for a thorough cleanse, exfoliation, mask and manual working in of hydrating and vitamin-rich ingredients. I leave with a protective coating of tinted sunscreen over my nicely plumped skin.
Therapist Lynette says the treatment I am having is best for age 30-plus skin that has seen a bit too much sun, either recently or over time. She explains that some clients opt to have a MicroZone between spaced apart facial appointments as a way to maintain results without the full outlay in time and money, while others book a mini-series or a stand-alone face freshener before a big event.
The place: Bare Waxing and Skin Centre, 83 Apollo Drive, Albany, ph (09) 476 3556. For clinics in other locations see dermalogica.co.nz.
The price: $55 at Bare, but may vary slightly between clinics (Viva advises a check upon booking).
The verdict: I'm surprised how relaxed and refreshed I feel after such a short session. My tired-looking skin lapped up the attention and my patience wasn't tested by tinkling bells and faffing about. Recommended.
Share this:
More Beauty & Wellbeing / The Latest