SPONSORED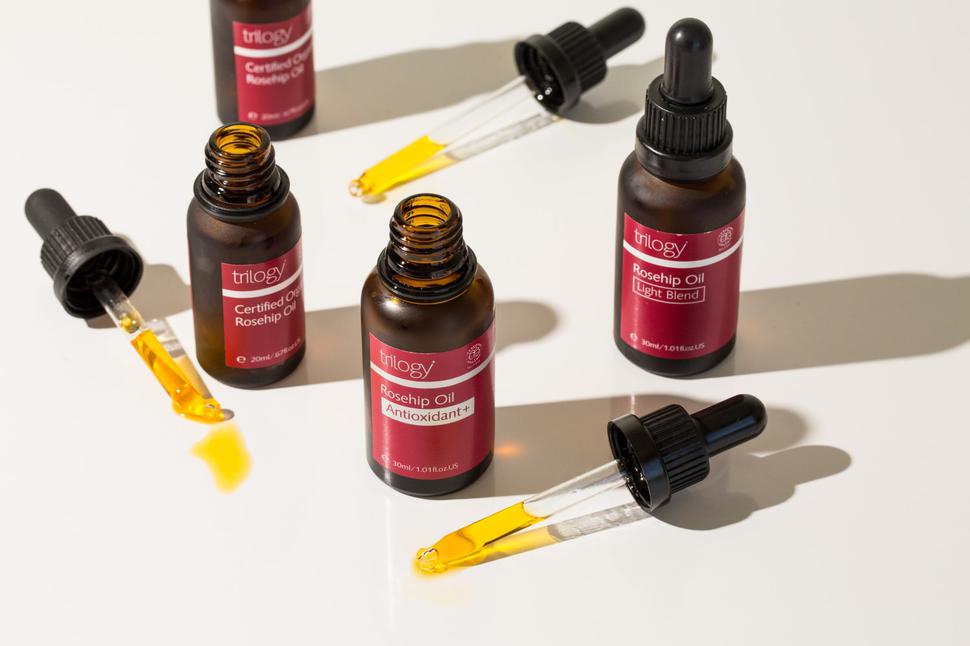 The Face-Focused Must Have Beauty Oil You Need
The one must-have cult beauty product — Trilogy's global award-winning Rosehip Antioxidant+
Friday Oct. 16, 2020
New Zealand's leading skincare brand Trilogy has been on quite the ride since its inception in 2002, founded by New Zealand sisters with a vision to create a highly effective, clean, natural skincare range that offered women better choices.
It all started with the discovery of rosehip oil and its natural affinity with the skin. Trilogy's original product Certified Organic Rosehip Oil has become a global beauty icon that's loved by fans around the world. Renowned for its high quality, proven efficacy and versatility, Certified Organic Rosehip Oil, is an all-over skin saver that's suitable for all skin types (including sensitive skin) and is clinically proven to help reduce the appearance of scars, stretch marks, fine lines and wrinkles.
It's also achieved certified cult status, with one bottle selling every 20 seconds, propelled by 55+ major award wins and rave reviews from customers, including celebrity endorsements from the likes of Kate Middleton, who reportedly used Certified Organic Rosehip Oil during her pregnancies.
Riding the wave of Rosehip Oil's acclaim, Trilogy's Rosehip Oil Antioxidant+ is a beauty oil designed specifically for the face. This product adds the plus factor with its pure Rosapene™ formulation, a Trilogy-trademarked blend of antioxidant-rich red super berries and rosehip seed oils.
Rosapene™ combines powerful antioxidant lycopene from tomato seed oil, prized for its detoxifying abilities, and phytosterol from acai berry seed oil which helps protect skin from environmental damage. Cranberry seed oil provides nourishing essential fatty acids, while mineral and vitamin-rich oat extract soothes the skin.
The star ingredient, of course, is pure, cold-pressed certified organic rosehip seed oil. Rich in skin-loving nutrients and essential fatty acids that are vital to skin health, aiding hydration and helping to strengthen the skin's moisture barrier, these lipid compounds improve softness and elasticity, assist healthy skin cell renewal, and help to replenish sun-damaged and stressed skin.
Best of all, Rosehip Oil Antioxidant+ delivers real results. This multi-tasking wonder oil is clinically proven to visibly improve the appearance of brightness and even skin tone, reduce the appearance of fine lines and wrinkles, and improve elasticity and firmness.
Rosehip Oil Antioxidant+ provides a boost of intensive moisture while delivering an antioxidant-rich layer to support skin from environmental and free radical stressors which helps fight premature ageing. Globally, Trilogy is on the world stage again.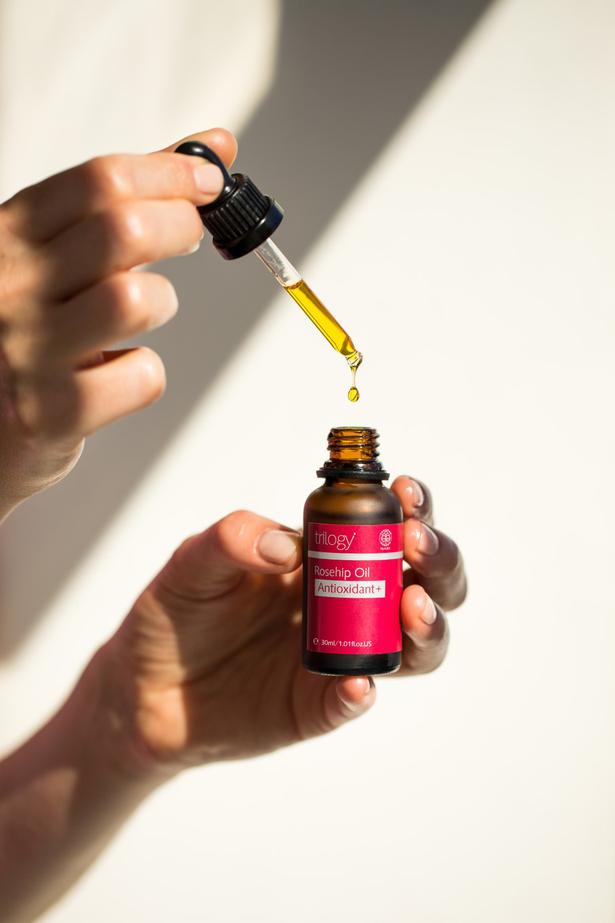 For the second consecutive year, the New Zealand brand has been recognised by the global beauty industry gold standard, US Allure Magazine's Best of Beauty Awards. Trilogy Rosehip Oil Antioxidant+ took out Best Face Oil in this year's Clean Beauty Category, which acknowledges growing consumer demand for skincare that's labelled transparently and free of harmful chemicals like phthalates, formaldehyde, and potentially irritating additives such as sulphates.
Allure's beauty editors praised the product's "robust blend of acai seed oil, tomato seed, and cranberry extracts to fend off free radicals, while rosehip oil tackles dehydration from environmental stressors and too much... life in 2020. Top it off with sunscreen and your skin is (basically) indestructible."
Trilogy Rosehip Oil Antioxidant+ is certified organic under the internationally recognised BioGro standard, which means not only are the ingredients organic, but strict harvesting and manufacturing processes have been adhered to. In a world rife with greenwashing claims, this certification is confirmation Trilogy Rosehip Oil Antioxidant+ is truly clean and natural, and as good for skin as it is for the environment.
Trilogy Rosehip Oil Antioxidant+ is easy to incorporate into a daily skincare routine. A couple of drops morning and night massaged into the face, neck and décolletage is all that's needed. Use it alone or layered with moisturiser or night cream for next-level hydration. It's also great mixed in small amounts with liquid foundation for a fresh, dewy finish during the day.
In an oversaturated beauty market, Trilogy Rosehip Oil Antioxidant+ stands out for its multi-tasking abilities and clinically proven results. Its blend of powerful rosehip oil supercharged with nature's richest antioxidants gives it the plus factor — working to restore skin, and rejuvenate it too.
For more information, visit Trilogyproducts.com
Share this: