Trilogy's Sue Hogan On The Brand's Timely Transformation
Its signature red and gold design has always stood out, but it's time for change at Trilogy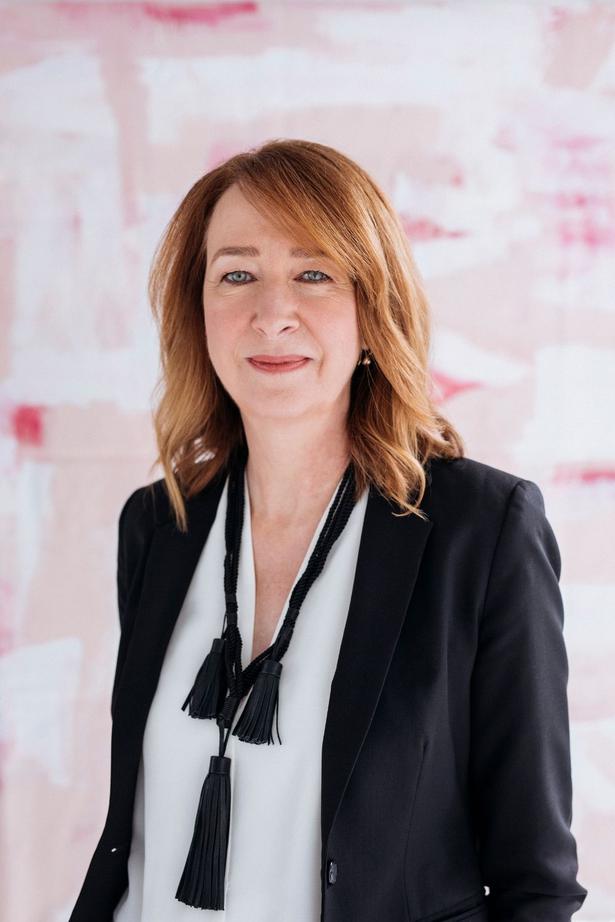 Monday Oct. 4, 2021
"Trilogy's cult following is by no means an accident or luck!" laughs Trilogy CEO Sue Hogan when I ask her why the brand remains a popular pick among Kiwi beauty buffs after almost two decades on shelves.
Since 2002, the local beauty brand has carved out its niche with its range of natural, high-performance skincare, harnessing the skin-loving properties of what Sue refers to as the "darling of the beauty world" — certified organic rosehip oil.
To this day, one bottle of Trilogy Certified Organic Rosehip Oil sells every 20 seconds.
One year shy of its platinum anniversary, the brand has unveiled a new look to reflect an evolution of sorts — one that Sue says reflects Trilogy's conscious decision to "do better" when it comes to producing safe and effective skincare that has a maximum effect on skin, but with a minimum effect on the environment.
"It's these values that have driven our vision for a new Trilogy," Sue explains.
"A different, more playful brand, with a continued dedication to be at the forefront of clean, natural beauty and recognises consumers are seeking transparency so they can select brands that align to their values."
READ: All The September Beauty Launches To Know About This Spring
Transparency is something the brand takes very seriously, Sue adds, explaining that while Trilogy hasn't always been perfect, its commitment to "clean" meant now was the perfect time for a refresh.
"When we discover new material or tech, or find we could do better, we harness change. It's taken time, but this is what the new look of Trilogy is all about. We've been waiting for the right materials and tech and now that we have them, we couldn't wait to show the world," Sue says.
Two years in the making, Sue says this "intense project" (affectionately nicknamed "Project Red") required the team to re-establish the brand from the ground up.
"Together, we worked to reaffirm our core values, how we wanted the brand to show up, how it would continue to evolve, all while ensuring that we stayed true to what our fans loved about the brand," she says.
All 40 NATRUE or BioGro certified organic beauty products in the range have undergone a facelift of sorts — emblazoned with a bold new logo and dressed in a fresh, rosehip-red hue (a dialled-up variation of the original Trilogy red).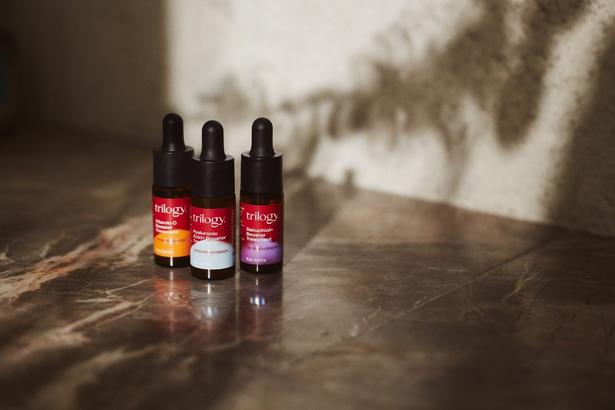 While the local beauty brand has unveiled a playful new look, its CEO assures me the much-loved formulas inside remain the same. Photo / Supplied

The vibrant new design sees new colours assigned to Trilogy's six skincare collections — Rosehip, Brightening, Ageless, Ultra-Hydrating, Balancing and Sensitive — as dreamed up by senior brand architect Erica Andersen.

Swatches aside, the makeover marks a new era in sustainability for the brand.

A sustainability audit inspired a shift towards more thoughtful and responsible packaging upgrades, including 208,000 plastic spatulas switched to bamboo, 100,000 plastic tubes and bottles shifted to glass, incorporating 60 per cent PCR plastic over virgin plastic, and eliminating frosted glass to lighten production processes.

"These improvements support our authentic dedication to reducing plastic waste and ensuring that products are made from materials that can be recycled responsibly," Sue adds.

READ: Beauty On A Budget: Team Viva's Favourite Supermarket Buys

"The biggest challenge (and we're not alone in this) is finding alternative, affordable and credible solutions to reduce plastic for packaging. For some components, we just can't get away from it as there are no alternatives. But we're consistently on the hunt and challenging ourselves to reduce where we can always!"

New look, new Trilogy? Before you start panicking about a reformulation, don't fret — while the bottles, tubes and pots may look different, their contents remain unchanged.

"Instead of reformulating, we're being laser focused on creating new clean innovations," Sue says, referring to the new Trilogy Microbiome Complexion Renew Serum, $60, which offers skin its daily dose of postbiotics for a balanced and healthy skin microbiome.

The new-look Trilogy range is available now from selected department stores, health food stores and pharmacies or online at Trilogyproducts.co.nz
Share this: