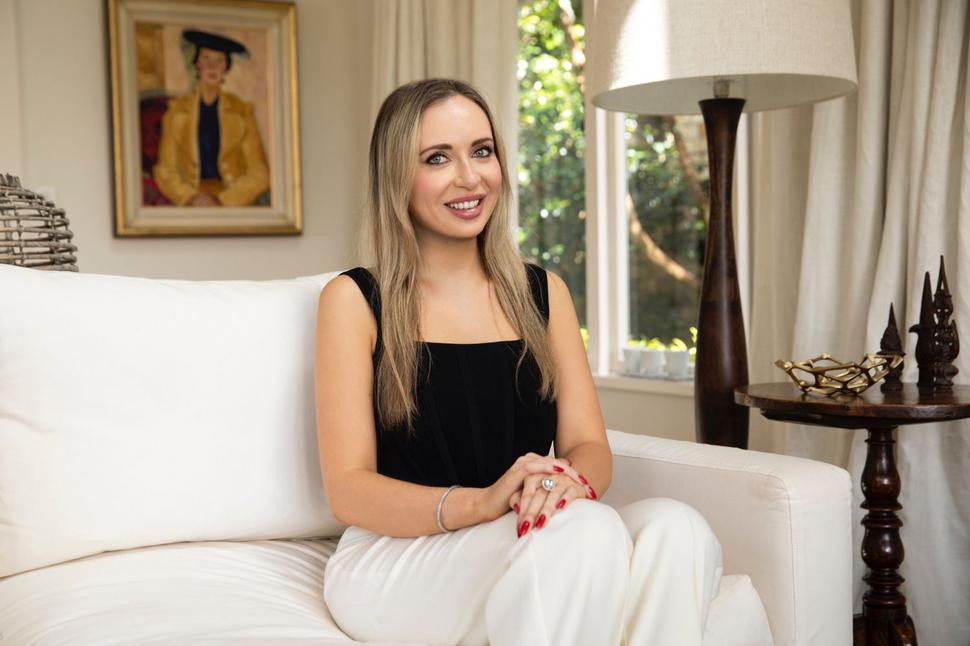 Tronque Founder Tanne Snowden Is Pioneering Face-Worthy Bodycare In Aotearoa
The hormone heroine's own health struggles motivated her to formulate a range of revolutionary bodycare
Saturday April 9, 2022
Where some families debrief their days over dinner, in the Snowden household, dinnertime conversation centred on business goals and aspirations.
From an early age, Tanné swung side hustles into action — selling greeting cards in primary school to vending art after hours.
In a family of entrepreneurs, it was only a matter of time before Tanné ventured out on her own.
The catalyst came following Tanné's personal struggle with her reproductive health. Shortly after her second endometriosis surgery, Tanné discovered that a number of her daily skincare products contained toxic ingredients that disrupted hormones and the endocrine system.
READ: How Mecca Founder Jo Horgan Continues To Grow Her Beauty Empire
"Endocrine disruptors are compounds, often found in beauty products, that can interfere with hormones," Tanné says. A fruitless search to find a product that would help fade her post-surgery scarring without impacting her hormones motivated Tanné to develop Tronque, a range of body-care guided by principles of transparency and sustainability.
"There was nothing on the market that worked and what was on offer was full of questionable ingredients. I was determined to offer a safe solution that visibly and dramatically helped change my scars, which in turn brought my confidence back," she says.
Scar Concentrate is one of three products in the Tronque stable, alongside the Exfoliating Refining Serum and Firming Butter, all of which are formulated from non-toxic, plant-based, organic ingredients, free from endocrine disruptors, synthetic preservatives, fragrances and dyes, along with hidden nasties like phthalates, silicones or sulphates.
In the five short months since its launch, Tronque has been picked up by major local retailers including Smith & Caughey's, concept design store Simon James and premier hairstyling salon Colleen, but Tanne says her focus is to enter multiple overseas markets including the US and Europe in 2022.
What are some of the challenges you've faced as a woman in business?
As a young woman starting my first real business, it was hard being taken seriously. In my mind, however, Tronque was always going to be a global brand. As a founder/CEO there's no downtime, you need to be committed 24/7 and for the long haul.
What's your career highlight to date?
Being selected as Endometriosis New Zealand's representative for International Women's Day was extremely humbling. ENZ is an incredible foundation helping a growing number of New Zealand women suffering from Endometriosis. Tronque has chosen to donate over $20,000 of our Scar Concentrate to help with their annual funding. It has been a dream of mine to partner with ENZ since our inception and help raise awareness of this amazing organisation. Tronque also recently won two Golds at the Best Design Awards for our brand identity and brand packaging. This is an incredible accolade to receive, given the amount of time we've been in business.
What are you continuing to learn about yourself and about business even today?
It is both challenging and rewarding to launch an international beauty brand from scratch. It is vital to deal with every curveball and new challenge that is thrown at you with steely determination and commitment. Resilience is an essential virtue.
What do you love about the beauty industry?
I love the beauty industry for its creativity and ability to foster change and help people enhance their confidence. The beauty industry's power lies in its ability to enable individuals to become an elevated version of themselves.
What do you love most about having your own brand?
I love having a job that allows me to design and create products that help benefit personal change. From day one Tronque has been about absolute quality without compromise, across the brand, product and experience, and it's so meaningful to see people prioritising self-care and wellbeing while using the products that I've created for them.
What makes your brand stand out from the crowd?
Tronque's mission is 'against neck-down neglect', and is one of the first brands that uses face-worthy ingredients in skincare designed specifically for the body. Our Scar Concentrate helps solve a difficult problem that hasn't been solved before. Tronque maintains its unique position in the neglected bodycare category through its choice of high-quality and premium clean ingredients.
How do you stay at the top of your game?
We are consistently reinventing, revaluating and progressing the products, keeping abreast of the latest innovations in the health and beauty world. I make sure I am across the latest development trends, innovative ingredients, and research. It's very important and vital to tune into my own creativity without distraction and self-judgment.
What's next for your brand in 2022? 
The year ahead is focused on refining products, entering new markets, product launches, and so much more. Our core values and principles will remain the same as what the company was founded on. Business is about people. Our aim is to cultivate new, long-term, mutually valuable relationships.
Share this: