UK Beauty Blogger Salwa Rahman's Beauty Routine
The London-based blogger creates audacious beauty looks daily to share the message that makeup is not meant to be scary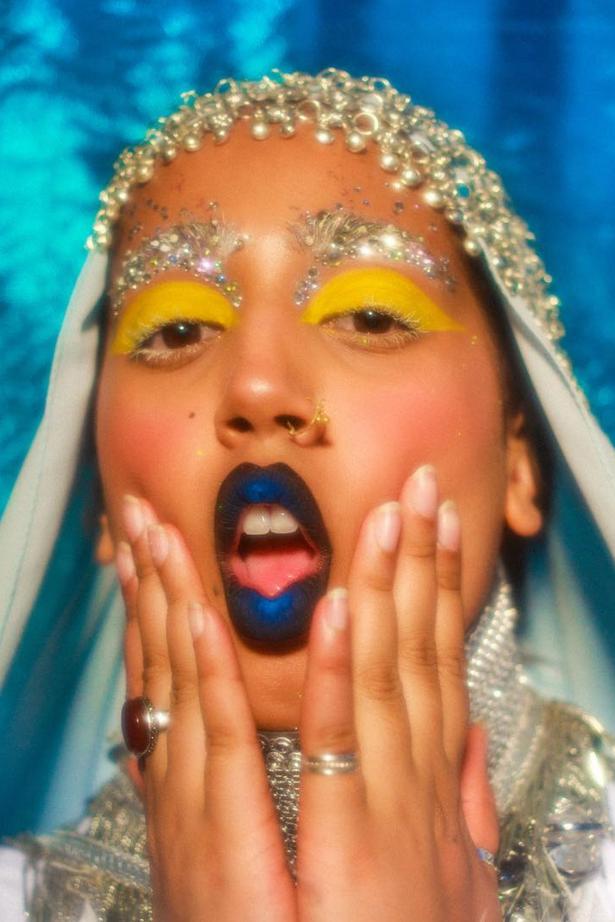 Wednesday May 22, 2019
Best known for her quirky captions and unrestrained approach to makeup, UK beauty blogger Salwa Rahman quickly amassed thousands of beauty-obsessed followers through her @urgalsal_ Instagram account.

She's a beauty chameleon through and through — her recent posts include everything from Scooby Doo-inspired swirls to glitter eyebrows and opaque navy lips — proving that when it comes to makeup, the blogger plays by her own rules and encourages others to do the same.
Her modus operandi when it comes to makeup? "Grab it by the brush and doing whatever you want!"
Signature beauty look
I think my signature makeup look is that I don't have a signature makeup look! It varies depending on how I'm feeling inspired and by what — right now I love blusher, so everything I do I tend to pack on two to three different types of blush on my cheeks, nose, chin and forehead!
READ: Musical Theatre Star Elise McCann's Beauty Routine
Daily routine
Skincare: It's the same with makeup, it really varies on how I'm feeling — the only thing that is a constant is how many times I cleanse. Due to the fact that I'm wearing makeup almost every other day, I have to make sure that my skin is clean before I go to bed. I'll always start with a cleansing balm or oil-based cleanser — Kose Softymo Speedy Cleansing (you can get this off Amazon), Emma Hardie's Moringa Cleansing Balm or Lush Like a Virgin Naked Cleanser. After the bulk of the makeup has been wiped off, I'll go in with Glossier's Milky Jelly Cleanser or Lush Jade Roller Naked Cleanser. Once my face is absolutely clean, I'll apply some Estee Lauder Advanced Night Repair Serum, followed by Weleda Skin Food and Kiehl's Midnight Recovery Eye — then it's off to bed.
Makeup: This is a lot more fluid — the only thing that's constant (and even that's changing now!) is that I do my brows first and let the rest flow from there.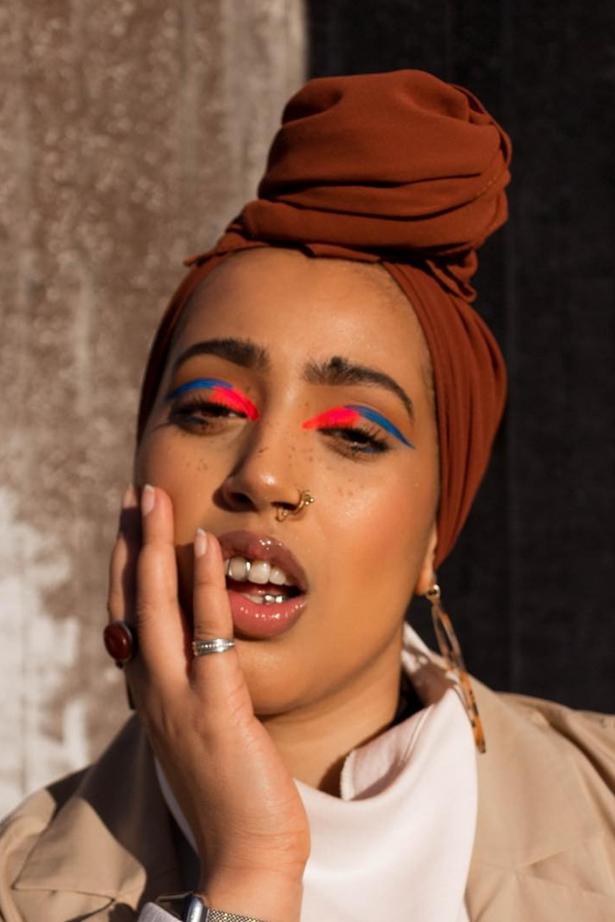 Hair and its care
I wash it maybe once or twice a week max, as I don't want to over clean and strip it of its natural oils. I've recently purchased Lush's package-free shampoo bars and naked conditioner so I'm excited to see how they go! I also use Ohii Beauty's new Sea Salt Scalp Scrub — I use this once a week to give my scalp a good scrub and make sure that any dead skin cells are washed away. Afterwards, I take a bit of OGX Argan Oil and apply it to my hair so that it stays moisturised.
READ: Actor Nathalie Morris' Beauty Routine 
Favourite far-fetched look
Everything I do usually get a ton of love online, which I appreciate so much. I always get positive feedback on my looks and it seems to inspire people to create themselves, which is something that I'm happy to be a part of. In public I get a few stares but actually recently I've had a few occasions where people have stopped me to tell me that they love my makeup which is surprising but really encouraging also! 
Five favourite products
1. Weleda Skin Food: I love thick and greasy moisturisers and this is perfect for me — great for long lasting hydration, plus it works well as a primer!
2. Glossier Invisible Shield: This SPF is great for people of colour as its gel-based as opposed to cream-based, so you don't get that icky white cast on your skin and you get to protect yourself from the sun at the same time.  
3. Trinny London Lip2Cheek: This is a multi-use product that layers well too. My favourite shades are Pia, ChaCha and Freddie — they are beautifully pigmented and work really well on the skin.  
4. Lush Cosmetics Trix Stick: This is a new release from Lush Cosmetics, part of their package-free makeup line — this concealer is incredibly buttery and blends out really nicely, plus it is available in a wide range of shades in different undertones so everyone can find something that suits them. It's also environmentally friendly as they are pushing to become increasingly package-free, which is amazing! 
5. Glossier Boy Brow in Clear: This is an all-time favourite; it made me love my brows in a way that I could never have imagined! Small but mighty, Boy Brow can hold up even the most stubborn brows and keep them in shape.
Fashion influences
I think editorial makeup has always been that level of beauty that I always looked up to, simply because it was more artistic and conceptual. In that sense, I'm constantly inspired by the way beauty and fashion intertwine to create some powerful imagery. Think Mugler and Pat McGrath. 
READ: Singer Kendal Elise's Beauty Routine 
For her followers
I just want to show people the importance of accepting yourself as you are, to not be confined to how society believes that beauty should be used and that everybody has the agency to decide how they want to present themselves in life. 
For the trolls
Luckily, I've never had to deal with negativity — I would say that if you are happy with what you're doing then the validation of others won't be that important to you. If you are doing something for the sole acknowledgement of others then you need to find something new to do. 
People may be surprised to learn… I studied Law with the intention to be a qualified solicitor. 
The most unexpected item in my beauty kit is… Paintbrushes — they are a lot more precise than make-up brushes! 
A trend I'm happy to wave goodbye to is… I really don't follow any trends — henna freckles? I hate them, goodbye! 
My last beauty buy was… Ole Henriksen Banana Bright Eye Cream
Beauty is... Self-care — a chance for you to get comfortable and understand your skin. 
Share this:
More Beauty & Wellbeing / Features & Profiles