Failsafe Ways to Update Your Beauty Look
Take a cue from savvy home renovators on easy ways to update your beauty look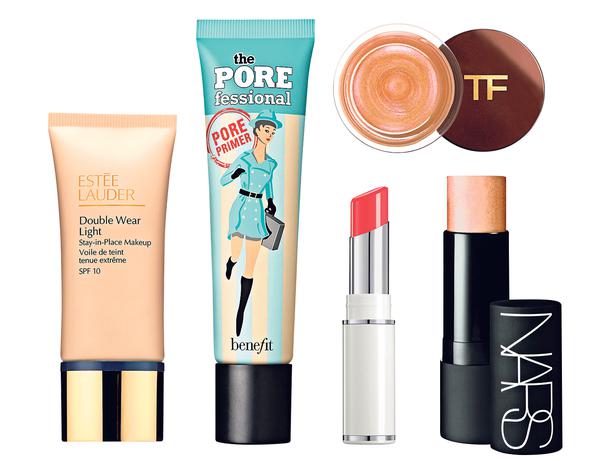 Wednesday Aug. 9, 2017
It's all too easy to get hung up on appearances, either by ignoring them or rushing through the same tired routine day after day, year after year. If it's a case of seeing yourself as rundown and tired, or in not bad nick but looking a bit outdated, then it is probably high time for a makeover.
You may feel like major structural renovation is needed, but the DIY stuff is easier and cheaper. As all the home shows are wont to say, a lick of fresh paint and a pop of colour is the fastest way to add some instant wow factor.
ACE THE BASE
Sealants and base coats are a painter's best friend, providing the best result for whatever is placed on top. So too for our faces, where primers smooth, colour correct and in some cases protect. Choosing the right one is the trick. Some lock in hydration, others mattify shine or address uneven texture and tone.
Sorting the base means less top coat will be required. This provides a more youthful look than applying thick foundation all over. For those at menopause or beyond, when skin loses elasticity, the appearance of open pores can be an unexpected challenge.
Thankfully, not all pore problem fighters are made for young, oily skins. Applying a silky primer is a good headstart for mature makeup. Try the likes of Benefit's the Porefessional for pores. Colour correctors help with red and sallow skin, see Smashbox, L'Oreal, M.A.C and more.
READ: Helmut Newton's glamorous images inspire new M.A.C collection
GOOD LIGHTING
Downlighting, uplighting and task lighting are all familiar ways to create inviting interiors. This translates to makeup, where a little light and shade distracts from gravity's pull. Don't get hung up on heavy contouring, but do learn how to warm and brighten skin.
Combine semi-matte and softly illuminating products to avoid the flat look of all-over matte foundation or too much shiny stuff settling in fine lines. Switch out your powder blush for a cream or stick tint for a more naturally glowing look. Long-wear foundations needn't be bereft of luminosity. Check out Estee Lauder and the top French brands.
COLOUR CLASS
Colour brings life to a room and to your face. Don't back away from it, fearing it will draw attention to flaws, instead embrace its ability to uplift. As skin dulls and hair fades over time, adding cosmetic colour helps you avoid looking washed out.
READ Test-Drive: Revlon's Colour Decode
Sheerer shades with subtle shine will visually replump your lips. Remember that if you do feel more comfortable with a muted colour palette, then it won't be boring if you add textural interest. Choose a nude eye palette with a gold shimmer shade to highlight the centre of your eyelid.
Creamy colours are also easy on the eye and simple to apply. We especially like the soft stickability of those from Tom Ford, Bobbi Brown and Chanel, but from Maybelline to M.A.C there are options. Revlon's new ColorStay Cremes deliver on the name.
Share this:
More Beauty & Wellbeing / Trends