Victoria Beckham's Makeup Tips
The celebrity designer shares the must-have items in her new collection with Estee Lauder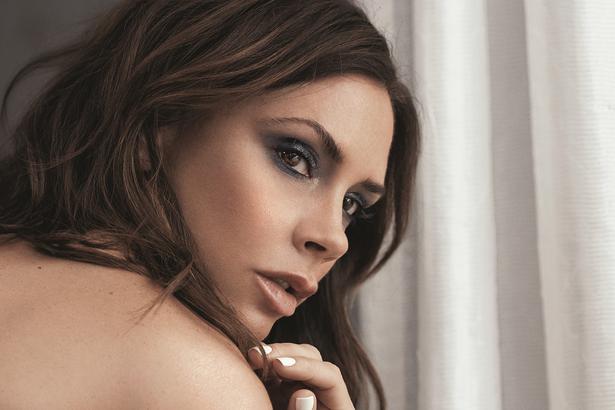 Tuesday Oct. 3, 2017
All that getting ready for the red carpet means Victoria Beckham knows exactly what she wants in her makeup kit.
Her collaboration with Estee Lauder has allowed the British designer to purpose-design items she couldn't find out there and share the staples she has loved all along.
From the exact shade of nude lipliner or bronzer to the right texture of lip gloss or metallic eyeshadow, her perfectionist approach has delivered a high-performance, luxury look range of everyday essentials and party pieces. Then there's limited edition sets and model looks, based on the colours and fashion inspiration she drew from London, New York, Paris, Los Angeles and Miami.
Signature items underpin all the looks, with Victoria saying: "My experience in front of the camera has taught me the right light can create perfect skin tone and texture and give definition to bone structure.
"These signature products recreate that same effect for you. They are the starting point for every one of my city looks and are all you need for fresh, glowing skin and beautifully defined features."
Here's what Victoria told me about some of her favourites in the Victoria Beckham Estee Lauder range, both from the signature line up (Morning Aura Illuminating Cream, Skin Perfecting Powder, Aura Gloss in Honey and Eye Ink Mascara in Blackest) and her innovative colour cosmetics.
• The Victoria Beckham Estee Lauder collection will be on sale from October 2, only at Smith & Caughey's Auckland; David Jones, Wellington; Ballantynes, Christchurch; and H&J Smith, Dunedin.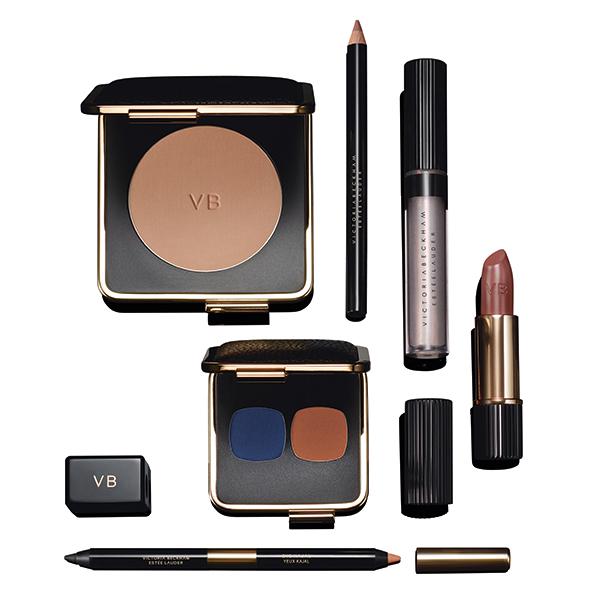 One item for everyday
It's the new nude lipliner that I'm obsessed with, because I love the colour. (Not too mauve or grey tinged). When it's photographed it reads as a nude, but it's enough colour to accentuate the lips in the right way.
READ: Victoria Beckham's Most Fashionable Quotes
Tricks of the trade
I think the nude on the inside of the eye is something a lot of people wouldn't know about, because that actually opens up the eye. [From her Eye Kajal Duo pencils, with a nude vanilla shade twinned with black, deep brown or navy]. The Java, the brown, can bring out the natural hazel in a brown eye, a green eye, even a blue eye as well. That's incredibly flattering and something a lot of people would never really think about using an eyeliner of that colour.
Making sure the pigment size is right in the eyeshadow [Eye Metals in Blonde Gold and Bitter Clove] so they don't drop, because there's nothing worse than having a face full of glitter.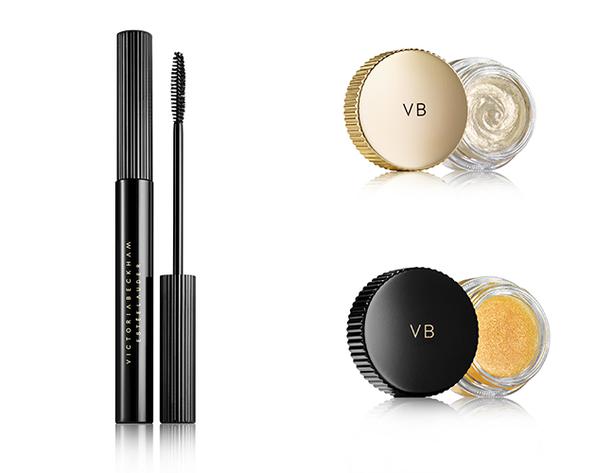 For non-makeup days
I'll put my moisturiser on and I'll put some Morning Aura on. It's a moisturiser, primer, lifter, it just makes me feel glossy and little more finished. Then I'll normally take the nude vanilla eye and just put it on the inside of my eye just to make my eyes look fresh and youthful if you like.
Out of Asia
I was inspired by Asian makeup artists I've worked with who paint individual lashes. This has the most fibre of any Estee Lauder mascara ever. It's precise but still loaded with product.
READ: Victoria Beckham on How to Stay Stylish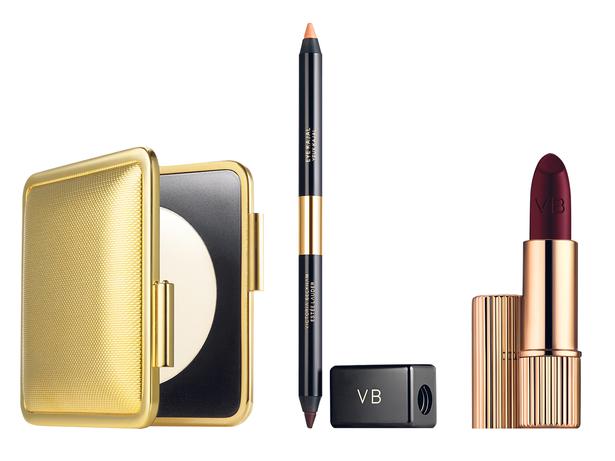 From the runway
We took the London eye palette and we used the grey on the eye [NYFW autumn/winter show], with a little bit of the nude on the inside... so it was quite a natural makeup, but the grey was a strong statement. For me that's very exciting because grey typically feels older, not particularly exciting, and I feel that we have made it cool.
WATCH: Victoria Beckham's Eye Opener:
Share this:
More Beauty & Wellbeing / Features & Profiles