Rising R&B Star Villette Dasha's Beauty Routine
The talented Aucklander shares her self-accepting beauty philosophy that goes beyond skin deep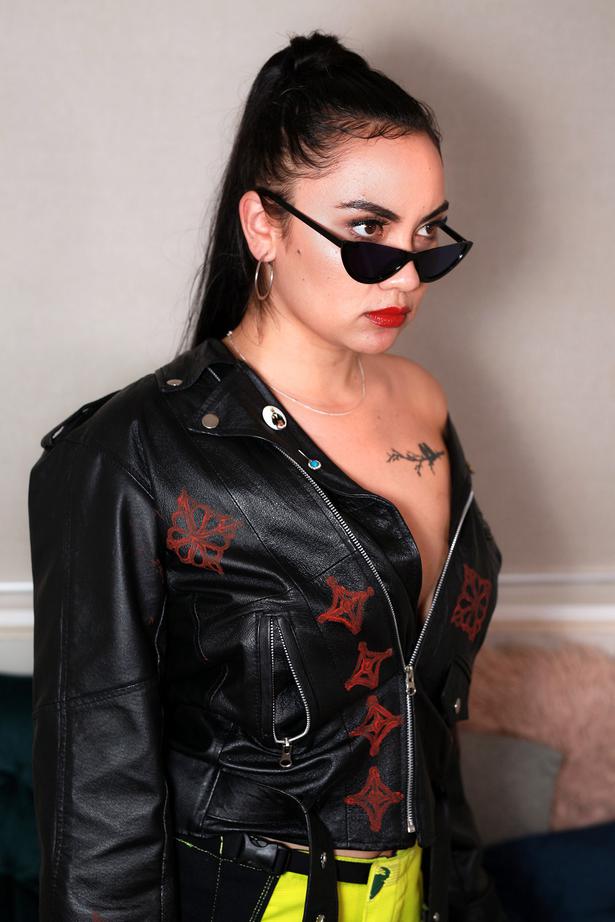 Tuesday Nov. 20, 2018
The rising singer/producer/DJ who goes by her first name Villette when performing is branching out in a new role, helping bring Silo Theatre's show Here Lies Love to life. Her fierce style will stand her in good stead, taking the stage with a cast of other strong women including Ria Hall and Jennifer Ward-Lealand in a musical interpretation of a concept album by David Byrne and Fatboy Slim. The concert show charts the rise and fall of Imelda Marcos through a disco-pop prism. 
READ: Pop Artist Princess Chelsea's Beauty Routine
Villette is more normally a one-woman band, exploring R&B, hip-hop and electronic soul. With a well-regarded mixtape behind her in Drip Crimson and a new single and video Not in Love out now and an EP looming, she's well aware of image and its importance in the music industry. But she's not hung up on it, having become more self-accepting. Two years ago she was signed with Red Bull Sound Select and has since worked in LA in studio sessions and toured here and in Australia.
The Samoan-Chinese Aucklander who completed a music production course after leaving school has been handpicked to support other acts and labels with SoundCloud helping build opportunities for her and wider awareness of her talents. Villette is keen to keep writing for other performers, as well as stepping out front herself.
On and off stage
In my normal everyday routine, I won't bother with makeup, just mascara and a brow pomade to bring my eyes out a little more. At night when I'm performing, I take into account the stage lights and how they can wash me out, so I add a lot of drama to my face with lipstick and lashes, and a darker shade of foundation to combat the harsh lights, with a strong highlight, of course!
READ: Pop Superstar Troye Sivan On His Rise To Fame, Coming Out & New Album 'Bloom'
Performer pressure
For the most part of my career, yes [to pressure to look a certain way], I think even men feel this way though. As a creative, when you share your gift in front of people you don't know, and people that follow you on social media, there's a certain type of pressure that comes with that. You want to look the part. I go to the gym to maintain a certain physical appearance that I personally like, but when it comes to makeup, I go with whatever I feel like doing, and something that will make my natural beauty pop.
Memorable stage look
My favourite look would have to be from the SWIDT show at The Studio, where I appeared as a special guest to sing a song with them. I wore a bright red ruffle 2-piece set from SlashedByTIA, and had my hair in a slick low bun, with all nude make up, and a strong brow. I applied glowy skin make up to give me a fresh look and I think that really pulled the look together.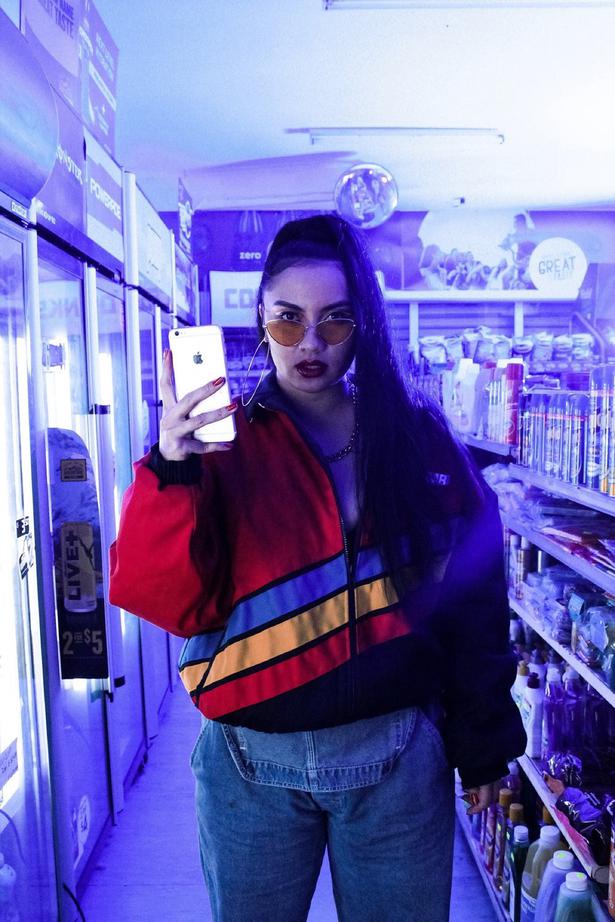 Imelda Marcos inspiration
Her classic eye look is so iconic, and so is her shoe closet! Her cheek bone structure is stunning as well, and I'm guessing there wasn't a lot of contouring back in those days which just makes it even cooler that her bone structure pops the way it does. I've never been a big fan of the iconic classic eye look, but it's definitely something I'm going to embrace.
Next makeup purchase
Lip scrub for sure. For the show, I'll be wearing a matte liquid lipstick, and because I already have really dry lips, 16 nights in a row of drying lipstick isn't going to be good for the health of my lips. There's a great sugar and coconut oil recipe that I like to use, and there's also a great scrub from M.A.C that I think I'll splurge and grab for myself!
Daily routine
In the morning, the first thing I do is put the kettle on for coffee! That's an essential part of my beauty routine. Next, I'll use a L'Oreal coconut sugar scrub all over my face and lips, then wash off with warm water. It softly exfoliates and leaves my skin feeling plump. Next I'll use Glow Lab's eye serum under my eyes and on my lids, followed by Retrieve cream. This helps smooth the skin from fine lines, wrinkles and it dries the skin where there's oil, which helps with my breakouts. Lastly, I'll use Clean & Clear moisturiser. This is my holy grail! If I'm feeling like wearing makeup, I'll apply Maybelline mascara and ChiChi brow pomade to my eyelashes and brows.
READ: The Inimitable Marlon Williams On His Mercurial Year
Hair and its care
My hair is super curly, which means it's really dry. I usually condition my hair every night, but only use shampoo every 2nd or 3rd night so I don't strip my natural hair oils too much. Occasionally I'll use an argan oil hair mask to add extra moisture if I have something special coming up. To get my curls looking lush, I'll use TRESemme Perfectly Undone sea salt spray on wet hair for that beach curl look which is great for during the day.
Day to night transformation
If I already have base make up on, I'll add a bright red or dark maroon lippy, lashes from M.A.C and some waterproof liner. Sometimes I'll add some eyeshadow from my favourite Naked palette by Urban Decay.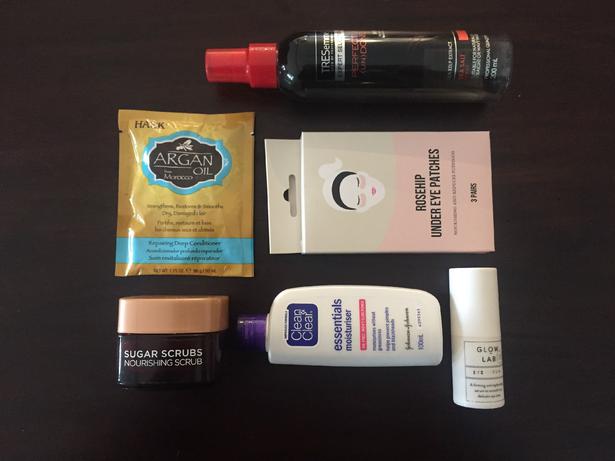 Five favourite products
1. Versace Bright Crystal Perfume. This is my go-to/signature perfume. This scent gives me life!
2. L'Oreal Sugar Scrub: Coconut. This cleans, exfoliates and plumps my skin every morning and is an essential step for me before I apply make-up!
3. Retrieve Cream. Because I have acne breakouts even in my early twenties, I need to combat that, and Retrieve is the best as it's helped me out so much in containing the breakouts!
4. Glow Lab Eye Serum. Eye cream has now become so important to me as I enter my twenties. It softens the lines, and I find that the eye cream by Glow Lab really moisturises and plumps under the eye so the late nights and early mornings don't show.
5. Clean & Clear Moisturiser. As I said earlier, this is my holy grail product. My sister showed me the product and I loved how cheap and accessible it was, and it is perfect for my combo skin type. I take this everywhere with me if I need that fresh look. It has never failed me!
Treatment to try
I'd LOVE to try a vampire facial. I've seen so many reviews and that's definitely something I think I will treat myself with after Here Lies Love!
Beauty ethos
I believe beauty is in the spirit, and that how we feel and think and what we do and say affects our outward beauty and presence. I used to think beauty was purely skin deep. I suffered with bad acne throughout my teenage years, even a little bit now, so I was always hard on myself and struggled to see myself as beautiful. I always look to the world for confirmation of my own beauty, and now my attitude towards beauty is so much less superficial than what it used to be, and I'm thankful for that.
So beauty to you is…
Looking after your soul, guarding your thoughts from bad things that bring you down, finding richness in your spirit and fulfilment, because your inner beauty shines through, no matter how much makeup you put on!
See Villette in Silo Theatre's Here Lies Love Thursday November 22 – Saturday December 8 at Q Theatre. Her new single and video Not in Love is out now. Silotheatre.co.nz
Share this:
More Beauty & Wellbeing / Features & Profiles