Why Vitamin C Is The Hottest Beauty Bag Item For Your Complexion
The antioxidant vitamin C offers a bright way to pep-up your complexion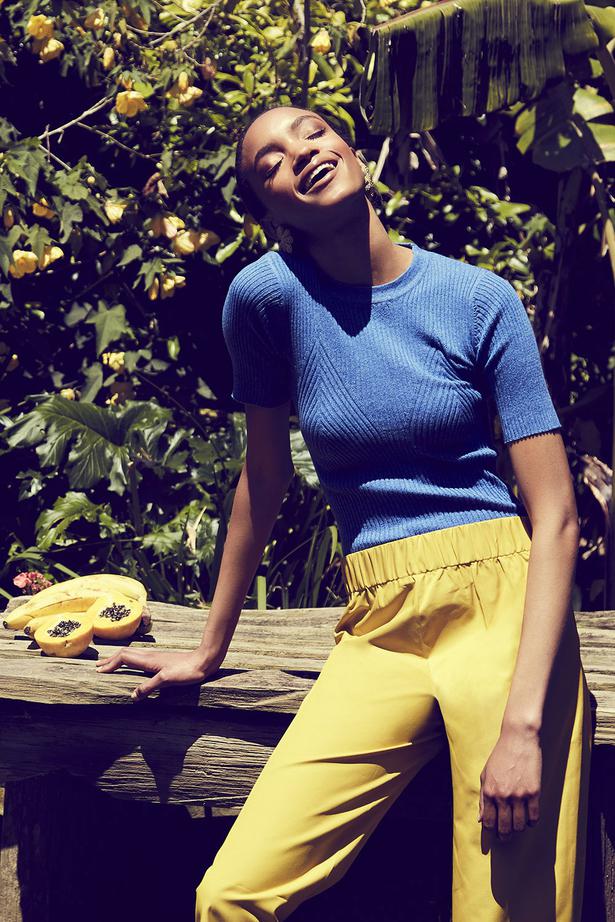 Friday July 27, 2018
As surely as your winter sniffles trigger advice to sip a hot lemon drink, vitamin C is also the skincare industry's current favourite recommendation. The antioxidant (sometimes referred to as ascorbic acid in product ingredient lists) is transitioning from use in clinical ranges to more widespread availability. Time to dose up on some insights into what all the fuss is about. Viva asked Caroline Parker, head of education for skincare brand Dermalogica
for an overview.
READ: Why Turmeric Is Making Its Way Into Beauty Products
What are the main benefits of vitamin C in skincare?
It is one of the most potent antioxidants available to protect our skin cells from oxidative damage. It is the accumulation of oxidative damage (also known as free-radical damage and caused by natural and environmental triggers) that results in premature aging. Vitamin C is also essential for collagen production, necessary to firm and strengthen our skin. It reduces skin dullness giving us a fresher, brighter complexion.
How does it encourage brightening?
Vitamin C regulates skin tone by inhibiting a critical enzyme involved with skin pigment production. It makes your skin look fresh and radiant and your skin tone look more even.
Is vitamin C safe to use during the day or best worn at night (as with vitamin A)?
It is safe to use throughout the day, in fact studies have shown that vitamin C is able to help skin both before and after sun exposure so you can apply it in the morning and evening or, if you prefer, you could use a different serum in the morning, e.g. a concentrated hydrating serum and then your vitamin C serum at night. It really boils down to whatever fits in best with your lifestyle. Apply your SPF daily as usual.
READ: 5 Sunscreens to Protect Your Skin
How do I know if the vitamin C is in active form?
It needs to be protected from air, heat and water as these each degrade its effectiveness, so look for packaging that will achieve this.
Does vitamin C work better synergistically and, if so, with what should I look out for it?
Vitamin C comes in different forms and in some cases there could be two forms in the same formula that work in synergy to amp up the skin benefits. Alternatively, vitamin C could work in synergy with ingredients like lactic acid, which exfoliates and allows the vitamin C to be absorbed more easily, or the vitamin C would work with other antioxidant rich ingredients.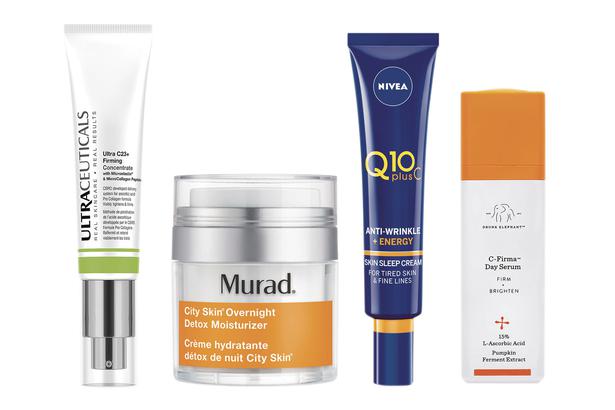 7 PRODUCTS TO TRY
Ultraceuticals Ultra C23+ Firming Concentrate $159
The skincare company worked with researchers from the Australian Government's CSIRO on an ascorbic acid delivery system for the 23 per cent vitamin C it has combined with patented peptides in this product. Skin resilience and firmness is targeted while antioxidants add protection from environmental aggressors. From selected clinics, see Ultraceuticals.com.
Murad City Skin Overnight Detox Moisturizer $139
Following on from its anti-ageing Essential-C range, Murad has two vitamin-infused City Skin products, a day SPF moisturiser and this overnighter to hydrate and brighten while skin is in its receptive resting state. The duo is suitable for millennials looking to combat pollutants and bolster skin barrier defences. From Caci clinics and Murad.co.nz.
Nivea Q10PlusC Skin Sleep Cream $27
Nivea is making a stabilised form of the "in" ingredient, usually found in pricier dermatologist-driven brands, accessible to mass market shoppers. Alongside this night cream, there is a day and eye cream available as an armoury against dull and ageing skin and fine lines. They all contain co-enzyme Q10 for added effect. From supermarkets, pharmacies, variety stores and Farmers.
Drunk Elephant C-Firma Day Serum $127
From the cult favourite four-year-old brand that describes itself as "clean-clinical" (meaning it eschews known irritants but isn't wholly natural as many assume), this serum locks in hyaluronate for hydration and includes peptide and fruit enzymes along with a hefty helping of ascorbic acid. Visit Meccabeauty.co.nz.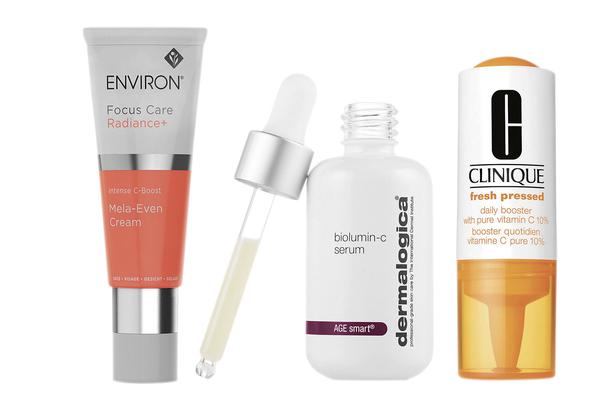 Environ Intense C-Boost Mela-Even Cream $90
Focusing primarily on pigmentation, Environ's new Radiance+ range works in synergy with its prescribed vitamin step-up approach to skincare. A lotion and serum are in the pipeline, with this vitamin-C infused Mela-Even Cream first to arrive to rev-up radiance and take aim at the formation of discolouration, dark spots and uneven skin tone. For salon stockists see Psb.net.nz.
Dermalogica BioLumin-C Serum $159
Potent form of vitamin C said to both reduce and prevent fine lines, wrinkles, pigmentation and loss of elasticity. Designed to be bioavailable, that is in a stable enough form that it retains efficacy and can be absorbed effectively, the serum also contains lactic acid for cell turnover and a plant extract for added antioxidant effect. The fresh-smelling fluid glides on easily and leaves skin feeling nicely hydrated. For stockists see Dermalogica.co.nz.
Clinique Fresh Pressed Daily Booster $130
Fresh Pressed is an innovative trio of products that activate vitamin C at time of usage. It debuted last year with a seven-day system ($60), where sachets of powdered vitamin C are mixed prior to application. Now there's a water-activated cleanser ($70) and this booster, from which a few drops are added to your usual moisturiser to retexturise skin and target discolouration. It contains 10 per cent vitamin C. Think of it as a daily tonic. From department stores and selected pharmacies.
Share this:
More Beauty & Wellbeing / Trends