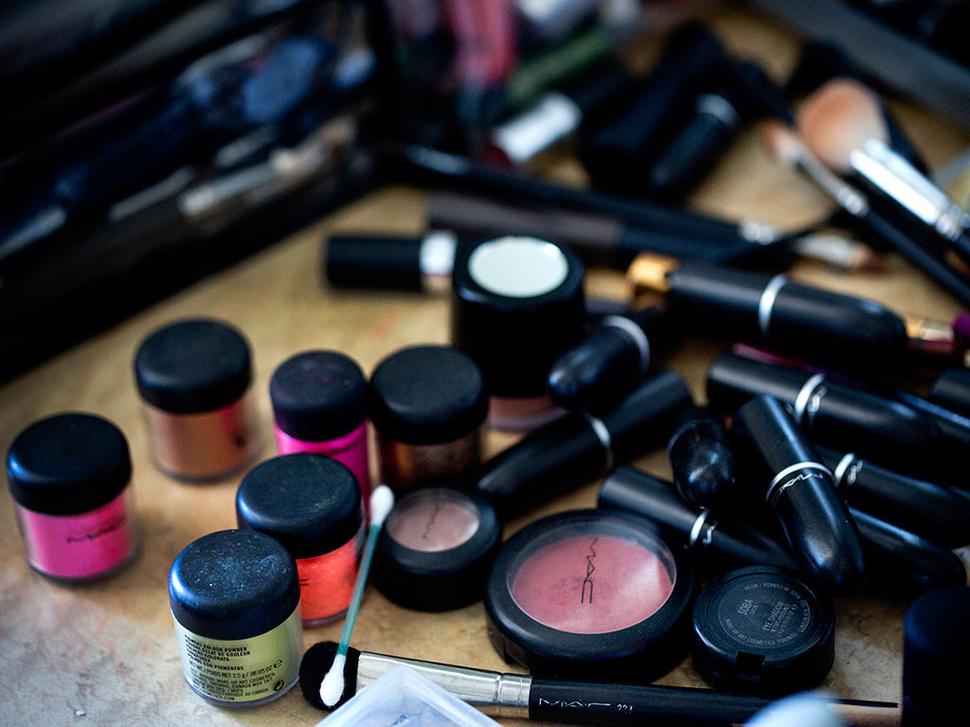 Ask Amber
New Zealand's top makeup artist Amber D lends her expert eye to solve your beauty dilemmas
Tuesday March 17, 2015
How do you do an easy smoky eye? I attempted this once and thought it looked good — then saw the photos the next day and have never attempted again.
If you are new to smoky eyes or aren't really the kind of person to wear a lot of makeup, I always find the lash line smoky eye to be the easiest to achieve without looking like way too much eye.
Start with a neutral shade across the eyelid as a base: loads of brands make long-wear eyeshadows so these are great to use to keep everything in place. With a kohl pencil draw dots as close into your lash line as possible, starting from the outer corners of the eye and going only as far as the centre of the eye.
With a small firm brush blend along the top of the kohl dots, again starting from the outer corner of the eye blending inward. Try and keep the line thicker in the outer corners getting thinner as you reach the centre of the eye.
Curl lashes and apply a volumising mascara to add weight to the eye and you're done. If you feel like you want it all a little more dramatic, try running kohl along the waterline and using the brush to smudge between your lower lashes.


Foundation always feels really heavy and bad for my skin. Do you have any insight on this, and ideas of less heavy foundation that still applies well?
So many options for foundation are available it shouldn't be too hard to find a lightweight base that doesn't feel heavy and that won't be bad for the skin. When shopping for a foundation make sure you know exactly what you are looking for — even try writing down a few bullet points beforehand, e.g. sheer coverage, dewy finish, long wearing, SPF etc. And go to a makeup counter where you can try it on first.
BB and CC creams are great options for a more natural look and they almost always have skincare benefits and an SPF. I usually find they need a sheer powder to set them and you can really achieve a great finish that won't feel heavy.


What is the best way to help red skin with minimal makeup?
Primers will assist in reducing the appearance of redness in the skin. They will do a lot of the hard work for you without having to resort to a super-heavy coverage foundation. A long-wearing concealer is also a great option for concealing redness if it is in concentrated areas. Apply primer, foundation then lightly press concealer onto the areas that need a little extra attention only and set with a light weight powder for longevity.


How do I fix dark circles under the eyes? I use concealer but sometimes find it a bit rich and cakey for the wrinkly bits.
On myself and every single makeup I do, I always use a day-time suitable eye cream to prep the eye area before makeup. Eye creams for day-time use almost always contain a soothing ingredient like cucumber or caffeine, and will be made to smooth out the delicate skin around the eye before makeup. It is best to use a colour-correcting illuminator under the eye area that will balance the tone and reflect the light as well as providing a light coverage that won't sit in lines. M.A.C and Dior have really great highlighting pens.


Any tips on how to tackle pigmented spots on the face and neck?
For a long-term remedy try using a skin brightening serum every day that will over time help reduce those pigmented spots. Try Clinique Smart Custom repair serum or Estee Lauder enlighten Dark Spot Correcting serum and be prepared to use it for at least eight weeks before you see a noticeable difference.
For everyday coverage apply your foundation first then use a creamy concealer in your skin tone (no lighter — it will look ashy) and press onto the spots with your fingertips then with a soft blending brush blend away the edges only — not touching where the spot actually is, then set with powder across the whole area.


• Have a makeup question for Amber, or a hair question for top stylist Lauren Gunn? Send your beauty questions to us at viva@nzherald.co.nz or use the hashtag #vivaexperteye
Share this: