Viva's Definitive Bridal Beauty Countdown
Your trip down the aisle is the perfect excuse to be high maintenance. It's just a matter of what to schedule and when to start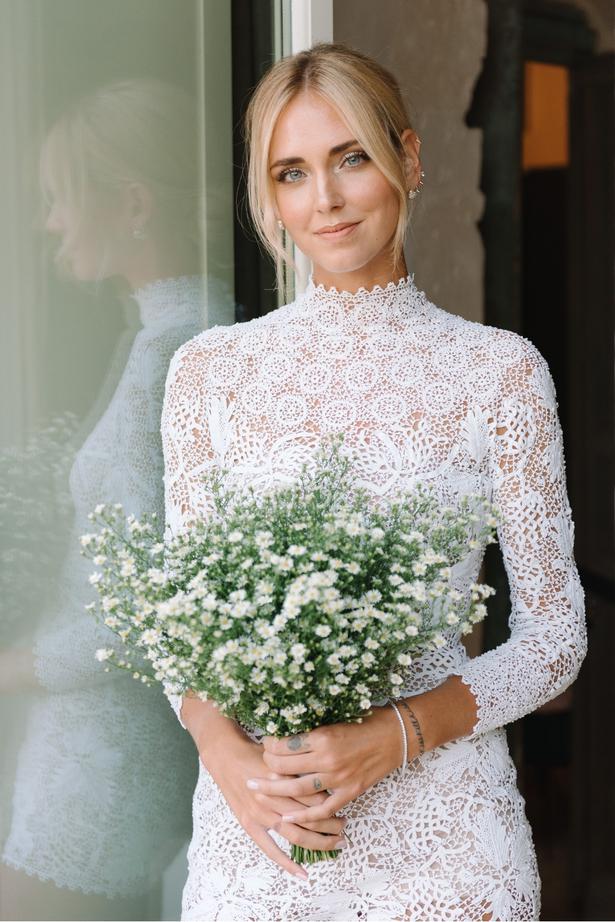 Friday Sept. 14, 2018
SIX MONTHS TO GO...
SKIN
The more time a skin therapist has to restore radiance to your skin, the better it will look come W-Day. According to skin therapist and owner of Auckland's Mood Skin Clinic, Bridget Crone, it's a good idea to start scheduling skincare appointments six to 12 months in advance. "If a bride is 12 months out from her wedding, then we would recommend doing a six-layer peel or remodelling procedure, followed by fortnightly or monthly treatments up until the wedding day, supplemented by an at-home skin prescription," she says. Bridget warns about starting a skincare regimen too close to your wedding in case of breakouts or purging.
READ: 12 Of The Best Face Masks To Suit Every Skin Type & Concern
As a bride-to-be, your skincare regimen six months out should include cleansing, toning and moisturising morning and evening, using exfoliants twice weekly and applying weekly masks. Don't neglect other areas of skin that will be on show – like your décolleté, wrists and hands.
Make it happen: Do your research. Consult several clinics for their recommended approach on how to prep and smooth your skin in the lead up to your wedding. Treatments like dermaplaning from Haven Skin Spa removes the fine hairs on the face, helping makeup sit better after application. About Face offer a range of treatments to brighten, lift and invigorate skin, like Collagen Induction Therapy. Allow the skilled therapists at The Face Place to assess the condition of your skin using their digital imaging machine, and advise the best course of treatments to suit your needs.
Supplement any in-clinic treatments at home by incorporating resurfacing products like Dermalogica's new Rapid Reveal Peel, $159 for 10 x 3ml home-peels. This maximum strength exfoliants looks to a combination of phytoactive AHA extracts and fermented plant enzymes to reveal new, more firm skin, and reduce the appearance of fine lines and wrinkles without causing dehydration.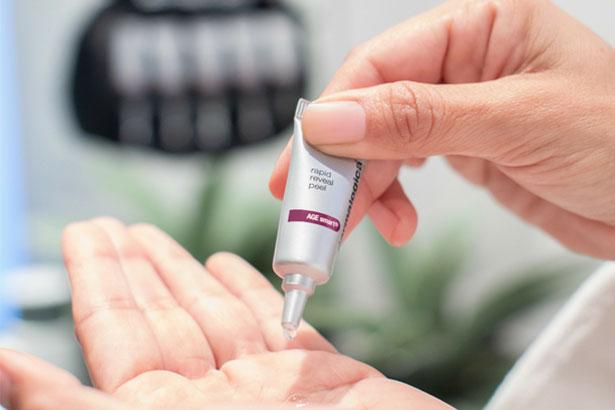 SUPPLEMENTS
The right balance of supplementation will help restore vitality, energy and promote overall wellbeing in the lead up to "I Do". Consult your doctor, pharmacist or naturopath to find the right mix of supplements to support your health during this busy period.
Make it happen: Advanced Nutrition Programme's Skin Complete is formulated with skin-loving nutrients such as vitamins A, D, and antioxidants. A good multi-vitamin will help promote overall well-being, while MitoQ looks to CoQ10, claimed improve mitochrondrial function and improve cell regeneration.
HAIR
Book in an appointment with your hairstylist to discuss your bridal 'do. "I'd encourage you to start planning at least six months out," says Redken global ambassador Richard Kavanagh. "That will give you enough time to ensure your favourite stylist is available, and you can start preparing your hair with treatments, trims, colour and fit in a couple of trials."
READ: Hair Care Tips From Gigi Hadid's Stylist
Trish Matthews, director at Auckland's M11 Studio, agrees. "Most of my initial conversations with future brides are around hair colour, health and length. It's important to have a strong plan in place in the lead-up to the wedding as well as on the day, to ensure you feel and look like yourself," Matthews says.
"A lot of brides like to wear their hair up for the wedding, so that means having enough length to achieve the look you covet, as well as the right condition and texture to ensure it looks amazing and lasts well into the night," adds Kavanagh.
Make it happen: If you're desperately trying to grow your hair, try Kérastase's new 90-day hair system, designed to reinforce the length of damaged hair. The Kérastase Resistance Extentioniste range targets hair fibre from root to tip to keep lengths fortified, while repairing splits and breakage. The range comprises an in-salon treatment ($POA), as well as cleansing range and serum. As far as in-salon treatments go, schedule in weekly cellophane treatments at M11 Studio to ensure your hair is its healthy and shiny best on the day. M11's Newmarket studio now offers bespoke wedding packages to keep you cool, calm and collected while your dream look is created. Email info@m11studio.com to enquire.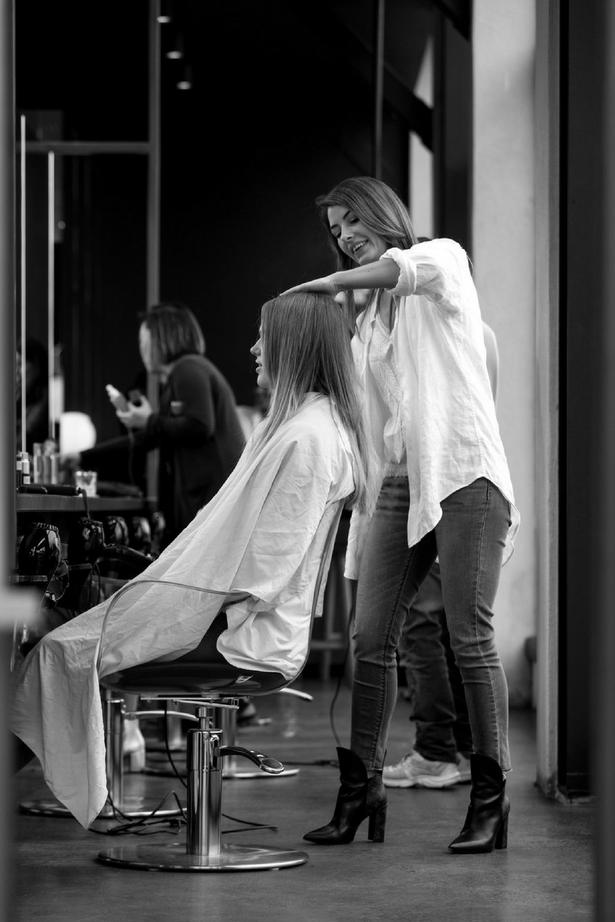 THREE MONTHS TO GO...
TEETH
Immortalised in photos for years to come, your wedding smile should be nothing short of absolutely sensational. However, if your pearly whites are looking less so, it may be worth researching a teeth whitening treatment. Consult your dentist about what treatments they offer, which recruits lasers or LED lighs to whiten teeth in just one session. These lights operate at a low temperature, so you won't risk tooth sensitivity.
Make it happen: LED whitening treatments at clinics such as Lumino The Dentists in Ponsonby offer a 45-minute session for $199. A more affordable option is to brush your teeth using whitening toothpaste, such as Colgate Optic White Toothpaste Pro Express White, $11.
One month to go...
MAKEUP
Four weeks out from your big day, book a trial with both your hairstylist and makeup artist, or if you're creating your beauty look yourself, you'd better start practising. "By this point you'll have a good idea of your dress, hairstyle and makeup inspiration," says M.A.C Senior Artist Kiekie Stanners. Take plenty of photos in natural light to check how it photographs, and wear your trial makeup for a full day to see how it wears. If it lasts all day and performs in different types of lighting, then you've found your dream look.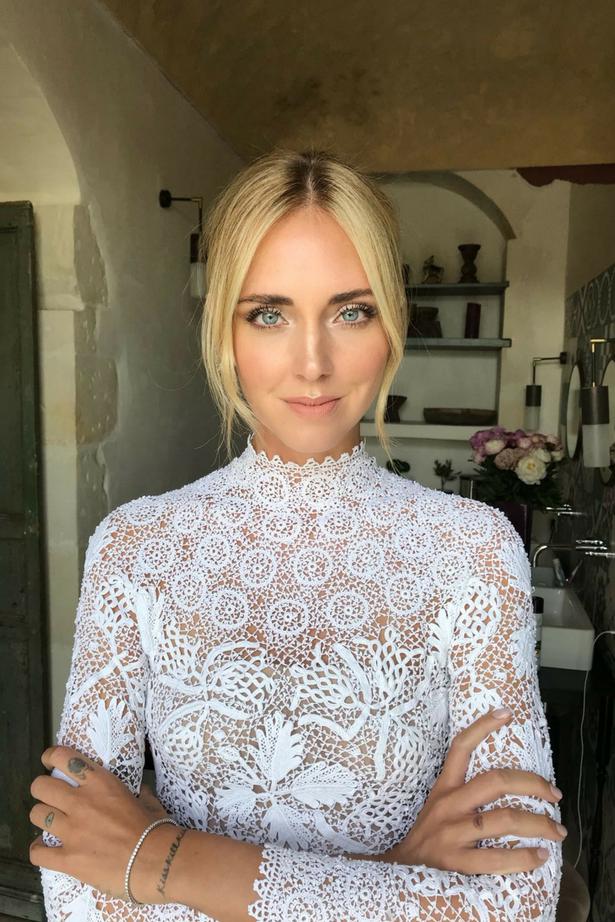 TAN
The month before your vows is the perfect time for tanning. Allow yourself to get comfortable with the colour, especially if you haven't had a spray tan before. Top up your tan a few days before you walk down the aisle to ensure your shade of tan is fresh and even.
READ: Cheat The Sun With These Fake Tanning Tips
Make it happen: Auckland's Epsom Spray Tan does a $40 full body spray tan that promises a flawless golden glow, sans tell-tale orange palms. Or, if you've left it to the last minute, try Bondi Sands new GLO range, $23, for a shimmery golden tan with high luminosity.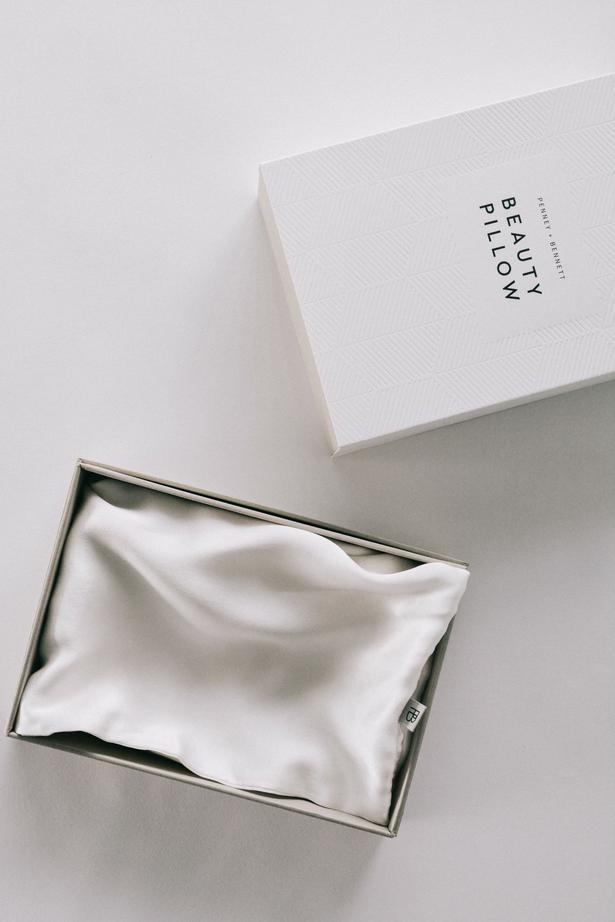 ONE WEEK TO GO...
HAIR
Book in your final cut and colour one week before your wedding to ensure your ends are looking fresh. Couple this with one final hair treatment and a colour gloss to maintain your hair's shine and condition. If you can bear it, avoid using styling tools for the next week.
WAX
Schedule your appointment the week before your wedding to allow your skin enough time to soothe post-wax. Your best bet to stay hair-free long into your honeymoon, waxing rips out the hair follicle at the root, which slows the rate of growth and softens the hair's texture. If you can't handle the (temporary) pain, shave the morning of the wedding with a brand new razor, taking your time to avoid any nicks.
Make it happen: Schick's new bi-directional razor makes easy work of shaving. The Schick Intuition f.a.b, $17, (meaning forwards and backwards), enables you to shave in any direction without lifting the blade off your skin.  
BROWS
It's common knowledge that a perfectly sculpted brow is the best way to frame your face. Recruit the help of a brow pencil to fill in gaps and provide colour depth, or have them tinted at a salon if required. Consider Benefit Cosmetics to help shape your brows in advance, or book in for feather-touch microblading for a longer term option.
READ: 8 Steps For Perfect Eyebrows
Make it happen: Try the new Revlon Colorstay Brow Tint, $25, designed to recreate natural, hair-like strokes that mimic your natural brows. Create feather-like strokes as you add fullness and shape to brows using the liquid dip liner and applicator.  
LASHES
Lash extensions will eliminate the need to fuss with falsies on the big day, and will help you feel a little more 'done' while on honeymoon. They can last up to three weeks if you avoid getting them wet.
Make it happen: A full set of individual lashes start from $200 at Blink Studio in Newmarket, Auckland, and take approximately an hour and a half to apply.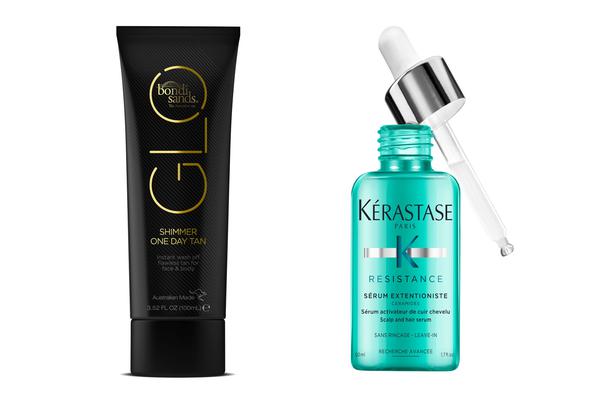 ONE DAY TO GO...
NAILS
Your ring finger is bound to get a lot of attention on the day, so a mani is a must. Pay special attention to cuticles and hands too, by using a nourishing hand cream to keep them supple.
Make it happen: A gel manicure is your best bet for a strong, chip-resistant manicure. Gel polish can last up to 14 days without chipping or peeling. Newmarket's Pop Nails offer a new Builder In A Bottle service, which seeks to fill in any grooves in the nail – making them stronger and longer.
READ: Tanya Barlow's Nail Advice
SLEEP
This is one night where you need your beauty sleep. Rest your head on an elevated pillow to allow any excess fluid to drain away from your face, leaving you bright-eyed and de-puffed come morning.
Make it happen: Catch some Z's on Penney + Bennett's Beauty Pillow – this silk pillow helps keep moisture close to skin and hair, meaning they'll stay more hydrated. Plus the soft texture minimises the pressure on your face and any sleep creases that may result from slumber on a standard cotton pillow slip.
ON THE DAY...
NOURISH
Keep your energy levels high throughout the day by starting with a substantial breakfast. Lean protein, fruit and vegetables will ensure all cylinders are firing and won't leave you feeling bloated or over-full. Sip a few glasses of water to keep your skin plump and fresh.
S.O.S
Spots have a tendency to surface at the worst of times, and your wedding day is no exception. If a blemish manifests itself don't panic, and do not touch it. Squeezing or picking your skin can create trauma under the skin. Your makeup artist will know exactly how to address any unwanted arrivals.
Share this:
More Beauty & Wellbeing / Features & Profiles