Microbeads Heading Down the Gurgler
Ethical initiatives in beauty call time on worrisome common ingredients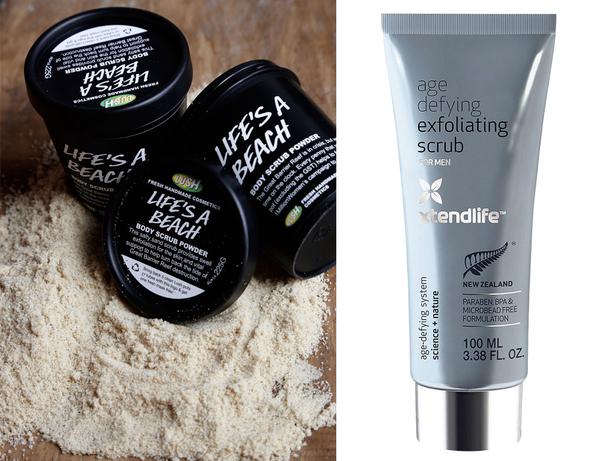 Wednesday April 22, 2015
A New Zealand company has beaten international beauty giants to read the writing on the wall for the use of plastic microbeads in personal care products.
The beads, already facing phased-in bans in the Netherlands and US states after campaigning by environmentalists, are widely found in facial and body scrubs and in some soaps, shaving creams and toothpastes. Products may contain thousands of the tiny particles, which pollute waterways and can enter the food chain. They act as magnets for other pollutants, adding to the chemical soup afflicting our oceans.
In New Zealand there are no regulations around their use, meaning products facing bans overseas may be sold here.
Christchurch-based online supplement and skincare supplier Xtend-Life says the threat to the oceans means it is no-go for plastic microbeads in its new exfoliating product because it wants to do something now rather than promise to do something later, as have a number of multinationals.
The company's founder and chairman, Warren Matthews, says many water treatment plants are not equipped to filter or break down synthetic, floating plastic particles. "These products are washed down drains and enter the world's water supply where they can survive for more than 100 years."
Since the 1990s, companies have increasingly replaced natural abrasives with polyethylene and similar plastics as exfoliating agents because they are cheaper to manufacture, even in some seemingly "natural" skincare products. A number of companies have never used plastic beads, choosing alternatives from crushed apricot kernels, to oatmeal, pumice and plant enzymes and acids.
Not all products marketed as containing beads use plastic ones; some are soap or plant wax bubbles. Xtend-Life has chosen rhyolite, a volcanic stone pumice, for its new Age-Defying Exfoliating Scrub, which also exfoliates with powdered apple peel.
Matthews wants the Government to speed up the process of ridding the environment of micro-plastics by prohibiting their use in New Zealand. Unilever announced in 2012 that it was exiting the microbead business this year and a number of other big beauty companies have followed suit. Some have committed to no longer developing products with plastic particles. Meanwhile, read those labels. Polyethylene can be noted as PE and other similar plastics to watch for include PP and PMMA listings. To find out more see beatthemicrobead.org

WHAT'S BENEATH
Mineral-rich sea salt is appropriately the exfoliant of choice in a product being sold as a fundraiser for a campaign to protect oceanic resources. All proceeds (minus GST) of Lush's Life's a Beach scrub are being donated in New Zealand to Kiwis Against Seabed Mining, which has a goal of a moratorium on seabed mining. Sales in Australia are going towards efforts to save the Great Barrier Reef. The powder scrub costs $10.90 at Lush stores.
At Viva, we particularly commend companies that give all or a high percentage of the proceeds of special product sales to their chosen causes or have ongoing links with charities that extend well beyond using them largely in an annual marketing push. We also rate companies that consider supply chain, fair trade and sustainability issues. A case in point about replacing plastic microbeads in beauty products is whether alternative ingredients are ethically sourced.
Destroyed rainforests may yield nice-sounding natural ingredients but at what price? Diverting locally grown crops to feed a developed world may provide income and opportunity, but it could also see indigenous communities miss out or be short-changed.
Share this:
More Beauty & Wellbeing / Wellbeing