The Viva Team Share Their Lockdown Beauty Rituals
We're keeping spirits high at home this week by experimenting with makeup, skincare and tools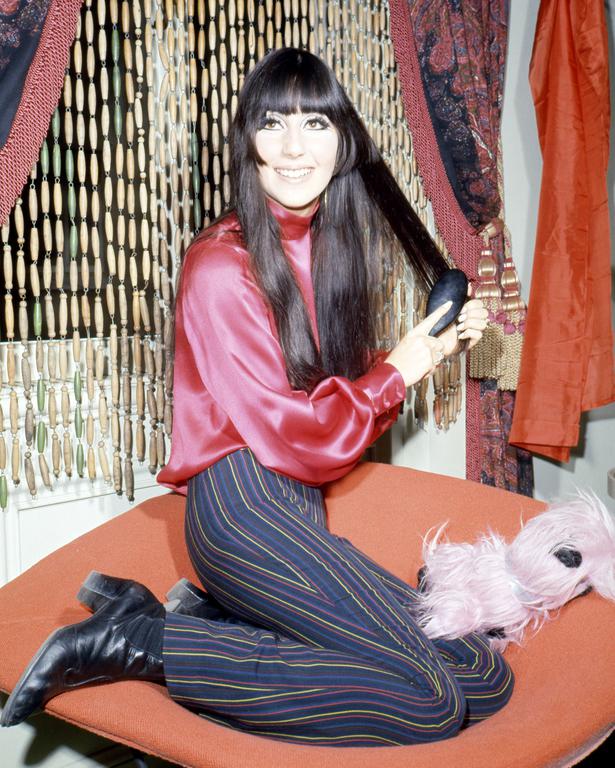 Friday March 5, 2021
"No after-work drinks, no sneaky snack machine nibs, no air-conditioning, no make-up — these are probably the best things about lockdown and my beauty routine. Instead, I am drinking a lot more water (although still too much coffee), eating healthy homemade meals, working by an open window looking out over the garden and keeping my make-up to a minimum — just a simple lip gloss for zoom meetings.
"At night, without the commute, I'm enjoying having extra time for my new Sisley Black Rose Cream Mask for "Instant youth, smoothing, plumping and brightening".  By the time I return to the office, I should look 10 years younger!" — Amanda Linnell, editor
"It's all about achieving that glow — steering clear of powders and really slathering on the hydrating products, from skincare through to makeup. Just tried the Aleph Beauty creamy concealer/foundation duo with the beautiful cream cheek and lip tint.
"I loved the way the foundation looked immediately, light but still great coverage (like a BB cream) the dual concealer/foundation worried me a bit but it was a really great result, simply adding a bit more product to the brush to achieve that concealer weight where needed. I genuinely love the cheek and lip tint. I haven't needed to re-apply all day (8.30pm and still on the tools) and my skin feels soft, I haven't felt the need to dunk my head under the shower and 'wash off the day'. I'm downing water like a marathon runner and have just started adding collagen to my coffee in the AM — watch this, dewy, space." — Andrea O'Hagan, commercial integration manager – lifestyle and entertainment  
"During my 9-5 I don't tend to deviate much from my go-to beauty look (I've long been a fan of a lightly bronzed base with fluffy brows, big lashes and a swirl of peachy-hued blush) but this week I've decided it's high time to step out of my comfort zone."
"I'll be reaching for the untouched shades in my eyeshadow palette to create mood-boosting eye looks, leaving my regular tubular mascara behind in favour of colourful lash lifters, and experimenting with a punchier pout instead of swipe of my usual nude gloss. Here's hoping my journey around the colour wheel will see something stick, pushing me out of my self-declared makeup rut and resulting in me feeling more playful and inspired long after lockdown ends." — Ashleigh Cometti, beauty editor 
READ: Beauty Lessons Learned In Lockdown 
"Being a long-time fan of Sol de Janeiro's Brazilian Bum Bum Cream, I thought I would branch out and try their Tripple Brazilian Butter Hair Repair Treatment, and it did not disappoint! After a long summer of seaside vacations, this lockdown stint has been the perfect time to tackle the damage left from the summer days spent in sun and surf."
"I have been using this treatment weekly as it provides a deep hydration and nourishment, as well preventing further damage to your hair. The bonus? The delicious scent of thier signature Sol de Janeiro Cheriosa '62 fragrance." — Lucy Janisch-Fitzgerald, commercial integration specialist – lifestyle and entertainment 
"Antipodes Aura Manuka Honey Mask has become my simple salve. Made with honey and avocado oil and scented with vanilla and mandarin, it offers the twin promise of silky, calm skin, and feels soothing on a tangible level (for acne) and an intangible level (for souls)." — Julia Gessler, digital producer 
"I find Tiktok more entertaining than Instagram these days despite clearly targeting a Gen-Z audience, and have come across some savvy faces on the platform who encourage a lot of facial exercises. So I guess while I'm lying on the couch watching Search Party I've been doing a combination of Chinese facial exercises to get the blood flowing and for lymphatic drainage." 
"Wendy Nowell-Usticke from Napier-based natural skincare brand Corbin Road recently gave me a battery-operated facial massager called the 'Sculpta 6000' so have been dragging that across my face at home for fun — but also it feels great." — Dan Ahwa, fashion and creative director   
"Not so much beautifying as self-caring, I've spent this week focusing on some of my body's reactions to stress. I've had an eczema flare-up this year, and some dermatitis, so have been using Kiwiherb Calendula Ointment."
"I've also been chugging water and, because we all know the relationship sleep hygiene has with how we look and feel, I've been heading to bed early and wearing a sleep mask by Deadly Ponies, made from a repurposed silk scarf, which I find really does help. Luckily, before lockdown I re-purchased more of my two favourite products, Bare Minerals Cleansing Oil and Embryolisse Lait-Crème Concentré moisturiser, both of which I find soothing for my skin and wellbeing alike." — Emma Gleason, commercial editor 
Share this: