Treatment to Try: The Charcoal Facial
A slow-burner of a cleanse makes this new facial standout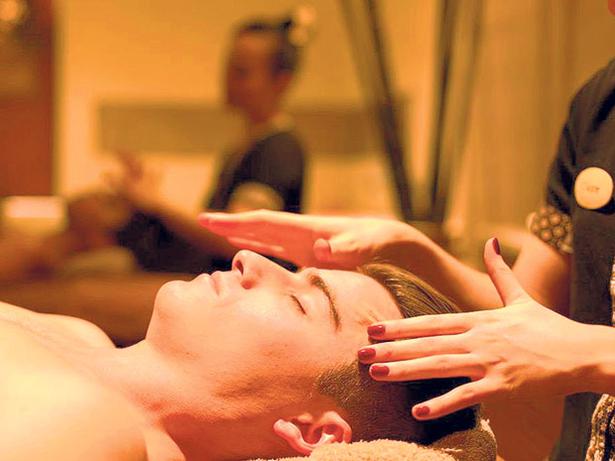 Friday March 20, 2015
The promise: A detoxifying, brightening bespoke facial using special black charcoal from Japan that will deep-cleanse skin and leave it hydrated, dewy and radiant. The Binchotan charcoal used can absorb hundreds of times its weight in organic toxins, making it an outstanding purifier. The facial is free of parabens and minerals oils and is suited to both men and women looking for a focus on cleansing.

The practice: I'm offered a glass of charcoal-filtered water and given a rundown on the treatment, including how the charcoal will be used on facial puffs and in a mask in combination with Ren products chosen for my skin type. Later, I swot up and learn that Binchotan charcoal has been used for centuries and is made from specially burnt oak branches.
It is known for being added to water to absorb impurities. The charcoal is also used in kitchens and wardrobes to absorb moisture and odours, and is promoted as a way to improve circulation when added to the bath, and to boost soil health when added to the garden.
Once I've laid down under a sheet, the treatment begins with a brief but welcome shoulder de-stressing massage before the cleansing steps begin. So often these are a quick means to an end in a facial, before layer upon layer of pricey product is applied. With the charcoal facial, it is the double cleanse that is the centre-piece.
My therapist uses relaxing kneading and lifting motions to work the slightly grainy-feeling product into my skin. Then what feels like a non-scratchy soaped-up loofah is used to wipe it away. This is actually the moistened charcoal puff, a dry sponge of vegetable fibre impregnated with the powdered charcoal.
The charcoal mask is next and, while this is left to suck up more scum from my now well-opened pores, my arms and shoulders are again stretched to grateful suppliance. After the mask is removed, again with the loofah-like puffs, a little moisturiser is applied and I'm good to go — or sit around and sip charcoal water or tea.

The place: East Day Spa Auckland, 123 Albert St, at Sky City Grand. (East is the exclusive provider of the facial in New Zealand and sells a small range of Binchotan products).
Ph (09) 363 7050 or see eastdayspa.com.

The price: $120 for 60 minutes.

The verdict: Facials re-energise and replump as much because of massage as what is applied to skin. Massage is a strong point at East and this interesting combination of charcoal and flexible fingers left my skin feeling nicely worked into shape.
Share this:
More Beauty & Wellbeing / Wellbeing