Beauty Brief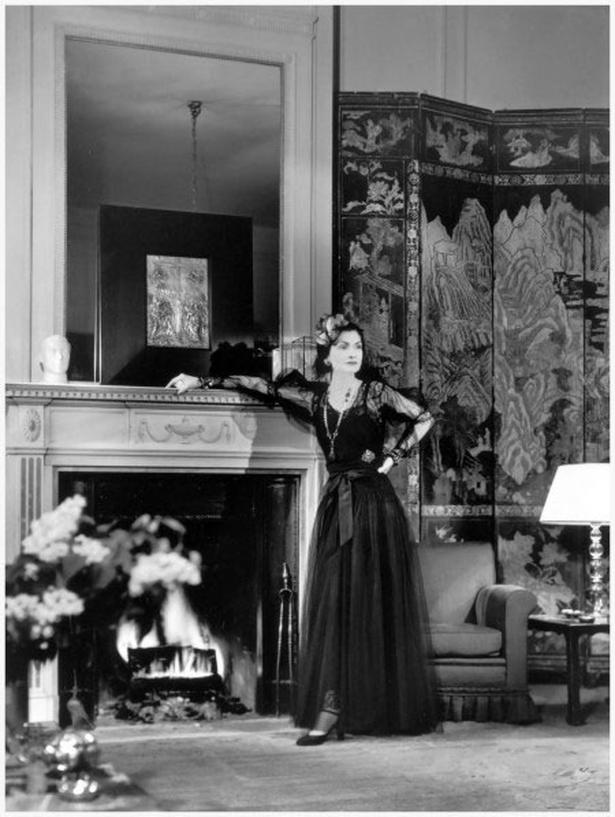 Tuesday June 9, 2015
It may be cool outside but, as we know with our wardrobes and interiors, one way to combat that chilly feeling is to warm up the colours we surround ourselves with.
Injecting some earthy or energetic tones into our hair can help create a softer more inviting perception of our appearance, says Servilles' colour specialist Olivia Davies. "Richer warmer tones go with the season, they add more shine and depth," she says.
Rodney Wayne's creative director Richard Kavanagh is also picking winter shades with richness this season, be they strong or earthed in nature.
It's not about ignoring previous advice on what suits your skin tone and eye shade best, especially if you're the cool-toned type, but more about seasonally adapting your approach to hair colour to get the best of both worlds. On a cool-toned base, warmer pieces can be added through the hair.
Blondes might look to add honey tones for a flattering softness, says Davies. Brunettes should consider adding chocolate tones. In winter, reds can be made more vibrant, because there is less risk of colour fade caused by harsh sunlight. Copper and auburn tones are a seasonal success story, she says.
Kavanagh picks yellow copper and deepest raisin as shades to play with.
Grey hair is having a minor moment as a fashion statement but this look, when dyed in, is not for the faint-hearted. It works best on those with an overall youthful look, says Davies, or it can be tried in pieces, rather than as a global colour. Mono-grey can look flat, given that naturally greying hair tends to be multi-tonal.
Silver is another story, the all-over lightness can illuminate.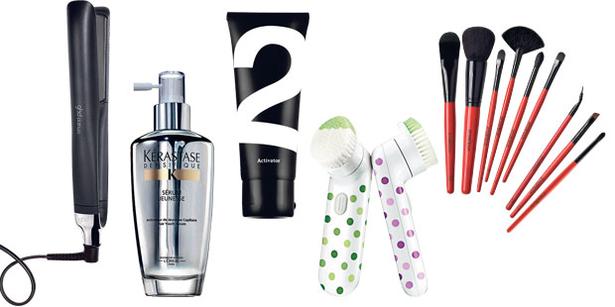 DREAM TEAM
Chanel is teaming up with the Ritz Paris to open a beauty destination inside the famous hotel where the label's founder, Gabrielle "Coco" Chanel (pictured above at the Ritz), lived for 34 years. The skincare salon will open at the end of the year inside the Ritz Club, offering customised care in a new Coco Chanel suite inspired by the opulent decor of the designer's old home.


CURVE CONTROL
A new ghd Platinum Styler has been launched to replace the Eclipse model. It has a wishbone hinge to keep the plates better aligned and help prevent hair slippage. Plate edges are curved to make the tool more versatile for curling and it has temperature control technology to ensure less damage and more shine retention. It costs $360 and is in selected salons from June. Stockists ph 0800 880 209.
HAIR REVIVER
A new spray-in serum for hair, applied before styling, attacks the causes of the appearance of ageing in a way that draws on skincare as well as hair growth expertise. Kerastase Densifique Serum Jeunesse is designed to combat thinning and brittleness and restore vitality and shine, to leave greying or coloured grey hair feeling silkier.
Dubbed a youth activator for hair, it contains an antioxidant complex to support the melanocytes, the skin cells responsible for hair colour, which degrade over time. A side effect of melanocyte decay, explains stylist Grant Bettjeman, is that the hair cuticle flattens, giving greying hair a stringier texture.
The serum also contains a separate hair density ingredient which offers an alternative to patented prescription medication in a lightly fragranced formula that aims to shorten the rest period of hair follicles. The serum costs $90 and is available from this month, along with companion cleansing products and at-home treatment vials. The Densifique in-salon ritual at Kerastase salons leaves hair feeling supple and plumped up.


HAIR DISGUISER
Former Auckland City Councillor Michael Goudie reckons politics turned him grey, but the still youthful-looking businessman wasn't ready to be a silver fox. He got together with friend Nick Grant to set up a man-centric cosmetics company, New Clooney Club, and their first product is a home hair colour product called Clooney Colour. They have the ammonia-free colour made in Italy, using natural ingredients and say there is no animal testing. Clooney Colour comes in four shades and sells online at clooneyclub.com.
GOING DOTTY
Who said gadgets had to be plain? We love the look of the limited edition addition to the Clinique Sonic Cleansing brush range. The waterproof, rechargeable device is an easy way to keep your face squeaky clean in the shower. It costs $165 from Clinique counters.


CARING COLOUR
Danish hair colour Naturgin, voted favourite product at the Natural Awards in the US, is now available in New Zealand. The home hair colour pack, which boasts good results, is free of ammonia, resorcinol and parabens and uses plant oils and organic ingredients where possible to lower the chemical load of colouring. Naturgin costs $34.95. For stockists ph 0800 144 562.


TOOLS OF THE TRADE
Smashbox has made its Studio Pro Brush Set, used by the brand's makeup artist and formerly only available at its Ponsonby concept store, available nationwide. The kit, with 10 professional-standard, full-size brushes in a hard case, costs $229. For stockists see smashboxcosmetics.co.nz.


SEA CHANGE
To show its support of World Oceans Day, which fell on Monday, La Mer has once again brought out a limited edition 100ml jar of Creme de la Mer, priced at $660. The company, whose key skincare ingredient comes from sustainably harvested kelp, has supported ocean conservation for a decade, to the tune of nearly $3 million. This includes year-round funding of National Geographic's ocean explorers.


BROW BRIEFS
Guy-brow eyebrow
The latest brow obsession isn't girls with boy brows, it's men finally manning up to a little grooming of stray hairs, says international brow expert Jared Bailey, global services spokesman for Benefit, the company that popularised brow bars. Bailey, on a quick visit to Auckland last month, told Viva many men benefited from a light wax and tidy to clean-up the brow area, but the key was to avoid anything that over-shaped it. Brow services were becoming popular in American cities. "Personal grooming for a man is like a giant sign of self-respect."
Shape shifter
For women, properly personalised and well-defined brows act as a face contourer, helping open up the eye area, says Bailey. The trend is now to a slightly more curved shape, rather than a strongly angled look, but he advises styling with brow products and brushes, rather than over-plucking or waxing, for any adaptation to passing fads. This preserves the long-term integrity of the brow. Whipped off too often, they are hard to regrow, as fashion victims can attest. For techniques to rectify past damage, he recommends a Benefit brow session at its Smith & Caughey's counters, saying attempts at self-correction often lead to more damage because individuals focus on problem points rather than the bigger picture.
Arch update 
Bobbi Brown has opened a brow bar within its flagship Britomart store. The separate station for shaping, grooming and advice, is in line with the founder's belief that brows are the unsung heroes of the face. Sessions cost $20, or pre-pay for five and get the sixth free. Bobbi Brown has recently introduced new long-wear brow pencils to its brow product range. The brand has also launched its first e-commerce site in New Zealand through Smith & Caughey's, providing easier access for out-of-Auckland shoppers.
Share this:
More Beauty & Wellbeing / Trends