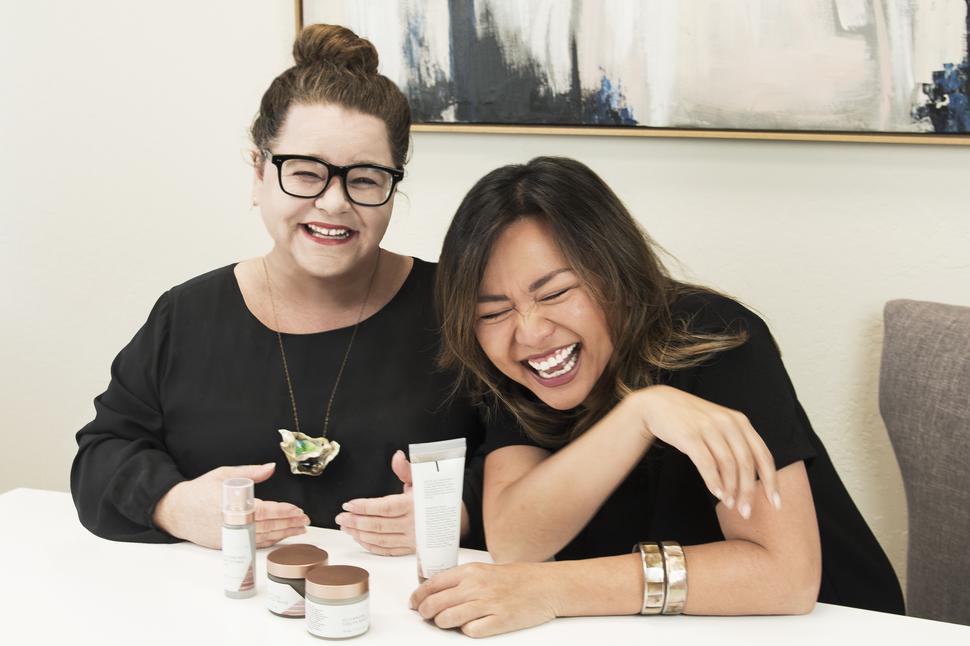 This Skincare Company Wants To Help You Launch Your Own Beauty Product
Have you ever wanted a beauty product that didn't yet exist? Janetta Mackay talks to two innovators at Volition Beauty who want your ideas
Saturday May 16, 2020
If you've ever wished to have your own cosmetic products made to order, then look out for two American fairy godmothers who could make your dreams come true. The only catch is their community in cyberspace will determine whether the founders of Volition Beauty wave their glittery wands your way.
Patricia Santos and Brandy Hoffman got together to start their own business after long careers in the beauty industry. They both reckoned it was time to shake up the status quo with a way of working where consumers not only had more say in what they were able to buy, but actually invented it.
READ: The Loveliest Lavendar Products To Buy Now
Their "outside-in" approach inverts the traditional model of product creation by brands. Instead, consumers are invited to pitch an idea for a beauty product that does not yet exist but meets a real need. They do this via the brand's website and, if the idea makes the cut, it is voted on by Volition's beauty community to see if it has enough support to proceed to development and sale.
There are a few guidelines: that products follow clean beauty principles and are no-fuss in style, with Patricia and Brandy saying they are sick of over-priced products that make over-hyped claims. They say they want to empower women through crowd-sourcing.
Four years after founding their business, they are bringing their products to Australasian stores, where they will be stocked at Mecca. The entrepreneurs are keen to get New Zealanders' ideas to add to their next round of wand-waving. In North America, Volition is stocked at Sephora and in the UK at Cult Beauty, plus it has half a million followers online. We asked for a little more insight into how the business works.

What's the usual time to market from suggestion to completion?
It's a lot shorter than traditional beauty brands and we can typically execute in anywhere from four-six months upon its success at the campaign voting stage.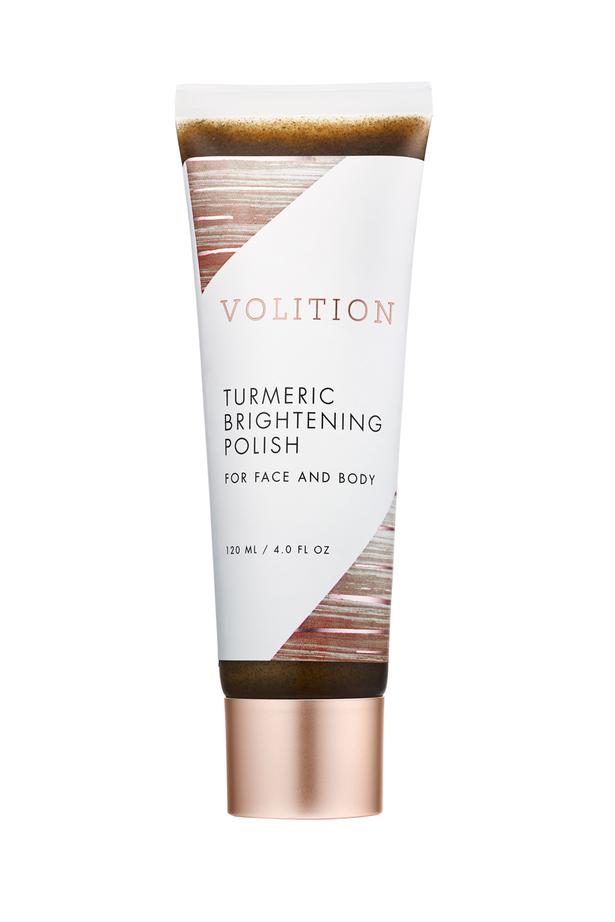 What's your personal favourite product across the range?
Patricia: So hard to decide. My whole skincare routine is, of course, Volition. But Turmeric Brightening Polish is my go-to face scrub.
Brandy: Everyone on our team knows this answer! Strawberry-C Brightening Serum. I remember the first time I tried the prototype and immediately saw a difference. My skin is noticeably duller when I stop using it regularly. It is my favourite product [of those] I have helped formulate.

Have you developed a product of your own?
No. We do not interfere with the process by catering to our preferences. Everyone has to submit the ideas and get community support for it to be successful. The ideas we are getting are so ground-breaking they would beat ours for sure. We get enough satisfaction making sure that the formula quality is superior and it exceeds the innovator's expectations. It is exciting to bring these amazing ideas to life. Those become our ideas too, because we were part of the journey, which is what is unique about Volition.

What percentage of ideas goes forward for community voting?
We're pretty strict and have a standard that we only make the best, so only about 5 per cent of ideas submitted make it to the voting stage. Of the ideas that are not selected it is mainly because the product already exists and we point them to those brands.

How big is that community?
We're growing constantly and we have almost half a million community members.

When did you launch and how?
We started from scratch with our community. From the very beginning, all the products went through the same process and were crowd-sourced. We launched our platform in 2016 requesting submissions. It quickly grew to five successful products, which became our initial assortment. We had close relationships with people who were sitting on amazing, innovative products that we wanted to showcase. We now carry 25 in total on our e-commerce site.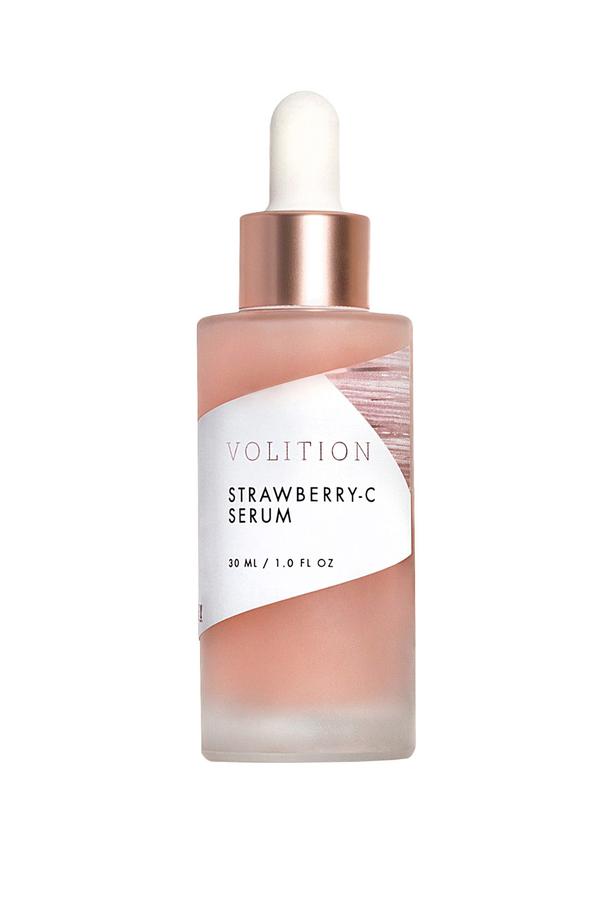 Tell us about any standout products?
We receive a lot of submissions based on skin concern (i.e. "I have wrinkles and fine lines or hyper-pigmentation or dryness" etc). A lot of our innovators do their own research for which ingredients can help with these concerns. Skin concerns are faced by everyone and it's usually an ongoing search until it's solved. Sometimes we see waves of interest about a particular ingredient, lately seen with classic skincare ingredients like hyaluronic acid and peptides, which are heroes, but not necessarily new. But when combined with the next beauty breakthrough, celery, now we have something special. That is what happened with Nastia's Celery Green Cream.

Why do you think women have responded to the concept?
Everyone has had a beauty idea before or a "why doesn't this exist?" thought before and they usually love to share them.  It helps to create micro-entrepreneurs in a space where it can be difficult to succeed. We give them an opportunity to be heard. As for demographics, we're definitely primarily women-centric although we of course accept (and have had) male innovators.
In terms of age, race, background, etc, it really varies — which we love! We serve everyone's needs, and no idea is too narrow because anyone can participate with the brand. In fact we don't ever use the term "niche" at Volition, as we prefer to use the term "under-served" or "under-represented", which is what the Volition community has come to expect from us.

Have you had any suggestions from New Zealand or Australian consumers yet?
Yes, they have been slowly trickling in and we're so excited about it. We recently opened up all votes on Volition campaigns from Australia and New Zealand. Now we are actively recruiting for idea submissions from Kiwis and Aussies because — who knows? — the next big beauty product on the shelves at Mecca might come from an idea from a beauty enthusiast in New Zealand!

What's next for Volition?
We're continually growing our community and our innovators so we expect a continual supply of innovation and amazing ideas and we'd love for some of that creativity to come from New Zealand. We're obviously expanding internationally so that more people can experience Volition Beauty best-sellers and our unique product development process. Flagship stores? Stay tuned.

• Find an edit of Volition products at Meccabeauty.co.nz
• If you're keen to see your pet idea on a shelf, then go to Volitionbeauty.com
Share this: